REVIEW ON THE CURES TOKEN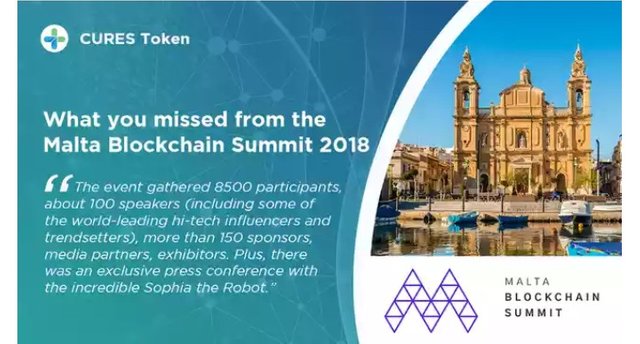 Since the inception and innovation of the blockchain technology, many sectors and people of different works of live have seen reasons to key into the advanced technology to better provide better services for its users. The shipping, traveling, e commerce sector are already in the fore front in this adoption of the blockchain technology.
As we are already aware, blockchain technology aims to bring stability to all sectors by providing a platform that is secured, decentralized, transparent, cost effective and very fast. Little wonder did the health sector keyed into this market.
Before now, going to the hospital and getting services rendered, treatment etc was a thing to be afraid of as many paper works are to be done, doctors and medical experts getting to review patients cases one after the other resulting to delays, pharmacists getting to dispense drugs manually, Medical Laboratory Scientist having to run series of tests manually etc, but thanks to advanced technology, this is gradually becoming a thing of the past. Now, patients data can be saved in the computer, results from laboratories can also be stored for length of days and easily retrieved when needed, payments can be made easily through PoS and the likes. This is indeed a new dawn for the Healthcare sector.
It is on this premises that The CURES platform aims to further strengthen the healthcare sectors through blockchain technology and Smart Contracts thereby revolutionizing their functional means.
CURES PLATFORM
CURES network aims to eradicate current exorbitant and way out of budget prices that we see healthcare agencies charge to provide medical services to the sick and all those in need of thier services which sometimes make the patients not het the necessary treatments they crave for.
As we aware that in most advanced countries, healthcare providers fees are too high for individuals earning not very much which sometimes leave them at the mercy of their own personal over the counter treatment sometimes leading to their untimely deaths.
Cures is built using the blockchain technology to empower patients, make available scarce resources, and provide quality Healthcare and give patients a worth fo their money spent per time.
The cures healthcare netork was invented to provide basic and extensive healthcare services to everyone in need of it especially those who are enrolled on their platform. The Cures platform has got a standard and state of the art equipment and machinery to improve healthcare services thus bringing satisfaction and improving the health of everyone and at the end, everyone is happy.
The CURES platform is designed on a six core pillar features and they are as follows:
The App store for health applications (HAPP store)
Trading platform
Health assurance platform
Charitable trust fund,
Electronic health records
Marketplace and
Review platform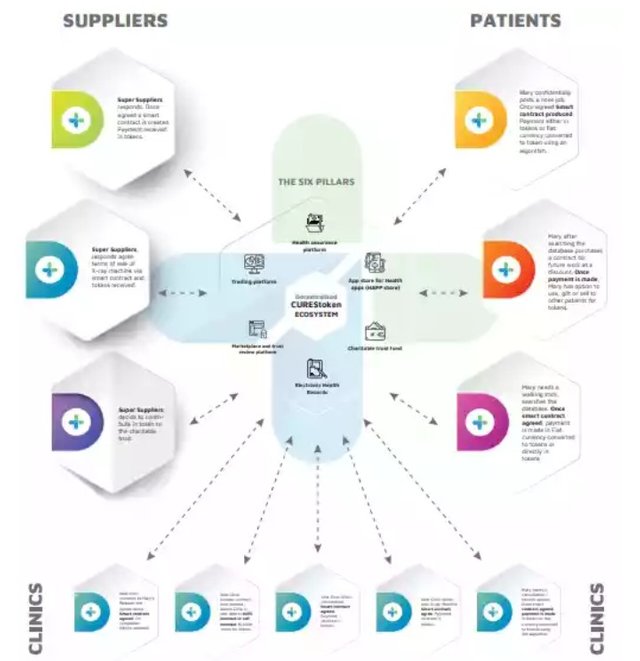 As part of the dividends to be enjoyed by users of the CUREStoken platform are the underlisted privilege
*Perfect competition
Added price
Maximizing scarce assets
Reducing expenses
Security
Hedging
Empowerment
TOKEN INFORMATION
CURES is the official and native token of the platform and it will be used for all forms of transactions and activities carried out on the CUREStoken ecosystem. CURES token and its services will not be limited to health services alone but to every other industries.
Token Name: CUREStoken
Ticker : CURES
Type: ERC-20 Token
Total Supply: 500 000 000 CURES
Maximum Tokens For ITO: 175 000 000 CURES
SOFT CAP : 2000ETH
ITO HARD CAP : 175 000ETH
FOR MORE INFORMATION VISIT THE LINKS BELOW :
WEBSITE: https://curestoken.com
EMAIL: [email protected]
FACEBOOK : facebook.com/curestoken/
TWITTER: twitter.com/CuresToken
LINKEDIN : linkedin.com/in/cures-token-33022a162
TELEGRAM : t.me/cures_token
Bountyox Username : Olorijayz