Curie Community Building Support Application (April 9, 2019)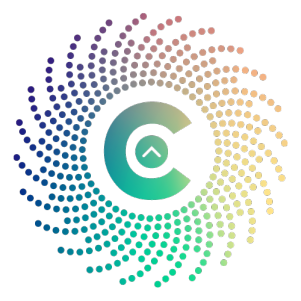 Curie Community Building
Part of Curie's mission is to help grow communities on the Steem Blockchain. Curie takes its position as a community witness seriously and uses a portion of witness rewards to fund community support whenever possible.
Community Support Application System
Curie will publish a post asking for applications from any Steem communities that would like to apply for our community-building support. We hope that this will allow for a wider array of communities to be elevated by our efforts while better realizing Curie's operational goals of transparency and zero corruption.
Please note that our intention is not to just fund contests. We hope to support other projects as well. If the best applicants are contests, that's fine, but we want to stress we will support things other than contests as well.
All applications must adhere to the following guidelines. These guidelines may be adjusted at any time during the process as we realize ways that they may be streamlined or improved.
Your community, contest, or project must have some history already built up. For example, we won't be accepting a contest that you just started this week because you saw this post. Generally, we will look for at least a month or more of proven history.

Our support must go towards a specific purpose, such as a contest's prize pool or similar specific items. You must explain exactly how any funding received will be used.

Applications will be active for two months. If yours is not chosen in the first month, it may still be selected in month two. You can submit a new application before the two month period if a situation changes enough to warrant a new submission. After two months, you should submit a new application if you still wish to be considered. Please do not abuse the re-submission process within the two-month period. Serial abusers will be disqualified from consideration.

Our support will also last for a two-month period. After that time, we will reevaluate each community we are currently supporting - funding may be renewed without requiring a new application. If funding is not renewed, a new application can still be made for funding.

We currently have a more limited budget for Community Building this month than during previous periods of support. We hope to spread it around a bit. This means most support will range from 50 - 200 Steem usually.
What you SHOULD NOT ask for.
We will NOT delegate Steem.

We will NOT send you Steem to power up.

We will NOT supply upvotes or resteems to your posts upon request.

If you are asking for support for a contest, our support must not exceed the amount currently offered in prizes. We also expect our support to increase your prize pool, and NOT replace it. (So if you have 100 Steem in prizes per month, and are asking for 100 Steem a month - your prize pool should increase to 200 Steem per month. Not remain 100 Steem per month and the only change is you or your community is no longer paying for the prize pool.)
So how do I apply?
You can submit your application by creating a new post outlining the information listed below. Answer the questions as thoroughly as possible within the post; be creative if you'd like. Please use the tag #curiecommunitybuilding on the post, and tag @randomwanderings within the post.
Application information and posts are due no later than the end of Friday, April 26th, 2019. This will give us time to review applications, ask any questions, and make a decision near the end of the month. Applications received after that date will still be considered, but may not receive support this month.
Application Information:
What is your community / project and what is its purpose here on Steem?

How much support are you seeking per month for the two-month period?

How will this support be used?

Approximately how many users participate in your community or project?

How will supporting your community or project help grow the Steem community?

What is your Discord name and number? (Optional - This may also be sent privately to @randomwanderings#9929 on Discord.)
Final Details
If your application is accepted, you will be notified by @randomwanderings#9929 on Discord. If you would prefer a different type of notification - email or comment on application post - please let him know.
If accepted, you will likely see a wallet transfer from Curie at or before the beginning of the new month.
All accepted applications will also be listed in the next Community Support Application post.
We have a specific budget for our community-building efforts. As such, not all applications may be accepted. If yours is not accepted, you may or may not get a message from us. We may message you with ways to improve your application, and thus your chances of being accepted the next time around. Any application that is not approved this month will be automatically entered into next month's funding application round. Applications stay active for two months.
If you have any questions please direct message @randomwanderings#9929 on Discord.