Coldrum Long Barrow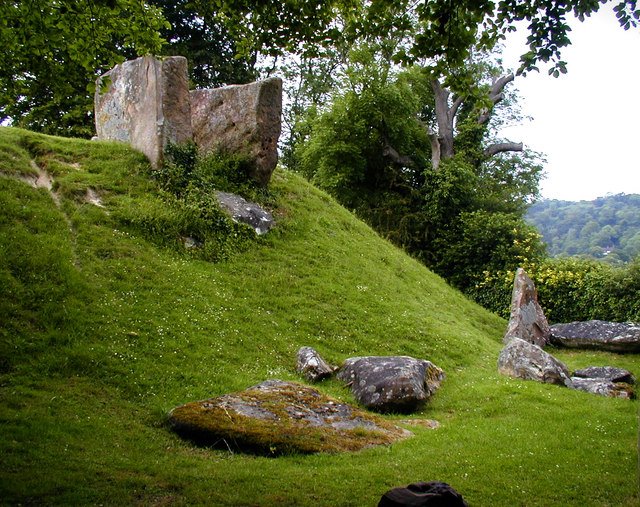 Coldrum Long Barrow (also known as Coldrum Stones and Adscombe Stones) is a long trolley located near the village of Trottiscliffe in Kent, southeast England. It was built probably in the fourth millennium BC, and it can only survive in ruins today in the early Neolithic period in England.
Archaeologists have determined that the monument was built by a herder community shortly after the European continent introduced agriculture to Britain. Coldrum Stones are part of the architectural tradition of long trolley buildings that were widely used in Neolithic Europe and belong to a localized variant of the trolley produced near the Medway River (now known as Medway Megaliths). Among them, it is in the best state of survival. It is near the Addington Long Barlow and Chestnut Long Barlow on the west side of the river. There are two other surviving long carts on the east side of Medway, namely Kit's Coty House and Little Kit's Coty House, as well as possible survivors such as Coffin Stone and White Horse Stone.
The large trolley was built on the earth, surrounded by about fifty Salsenite boulders, composed of rectangular sub-earth tombs and surrounded by curb stones. There is a stone chamber at the east end of the ancient tomb. In the early Neolithic period, human remains were deposited in at least two different times. Archaeological analysis of these remains shows that they are a mixture of at least seventeen people, including men, women and children. At least one body was dismembered before the burial, which may reflect the funeral tradition of funerals and second burials. Like other trolleys, Kodrum is also considered to be a tomb used to store the remains of the dead, and may be part of a belief system involving ancestor worship, although archaeologists have hinted that it may have further religious, ritual and cultural connotations , And use.
After the early Neolithic period, the long wheelbarrow fell into a state of devastating destruction, perhaps deliberately vandalized by Christian deciphers or treasure hunters in the late Middle Ages. In local folklore, the site is related to the prince's funeral and countless stone patterns. The ruins attracted the interest of archaeologists in the 19th century, and archaeological excavations were carried out in the early 20th century. In 1926, ownership was transferred to the National Trust, a heritage charity. Open to visitors free of charge throughout the year, these stones are home to rag trees, May Day Morris dances and various modern pagan ceremonies.