Cycling to Thracian cult complex - Heroon
For a year I've been trying to go to the Thracian cult complex - Heroon, located 4 km away from the town of Pomorie, but for some reason I can't.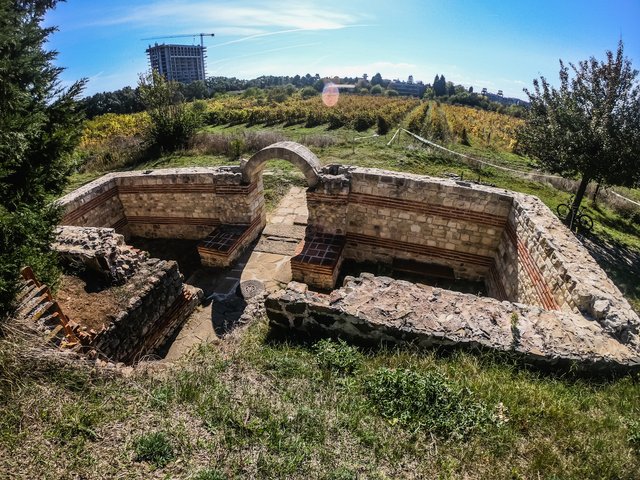 This sunday the weather was great, so me and several friends while cycling from Burgas to Pomorie - desided to went directly to the Thracian Tomb.
But before that:
We stopped near Burgas Luga to photograph our bikes on the beach.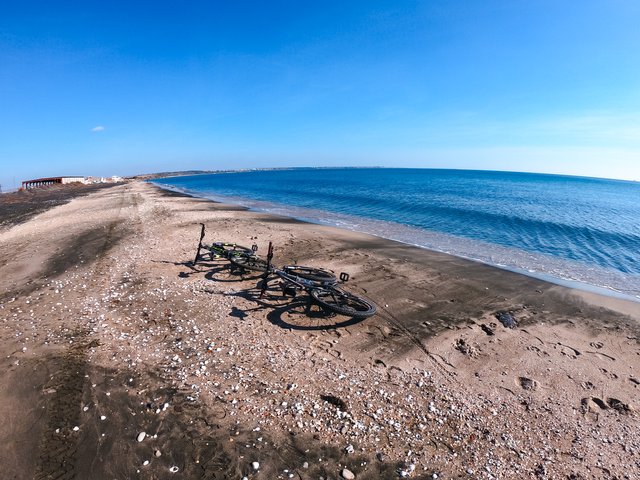 While cycling through the fields between Sarafovo and Pomorie we stopped shooting the beautiful views.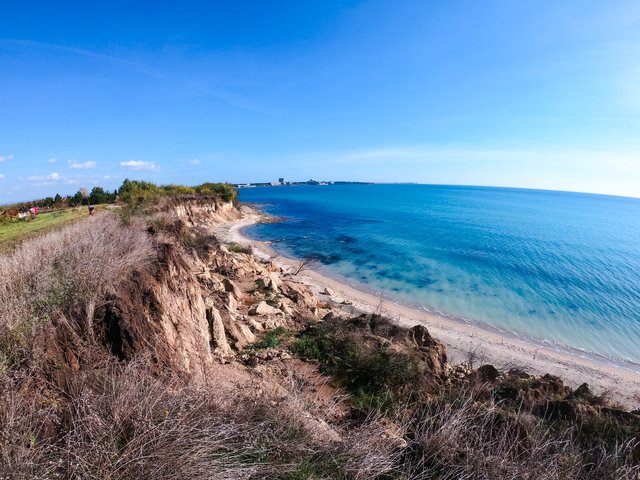 We stopped near the rocks at the beginning of Pomorie.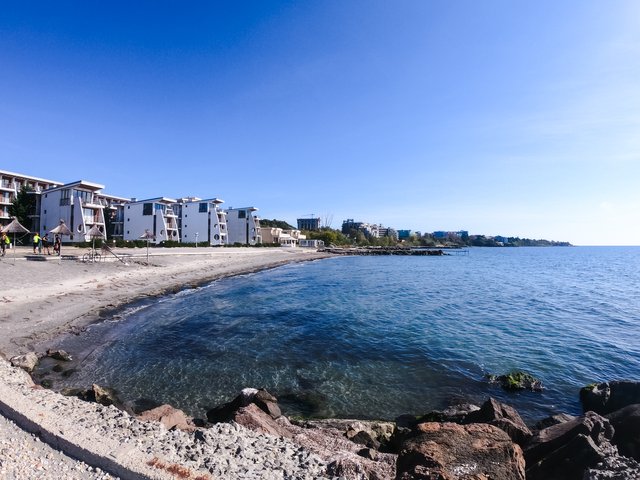 We did not miss shooting the umbrellas standing alone on the beach Evrous,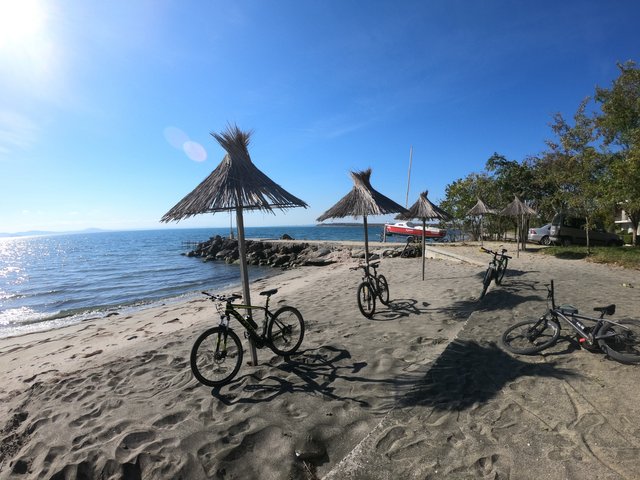 and the interesting decorating Buna.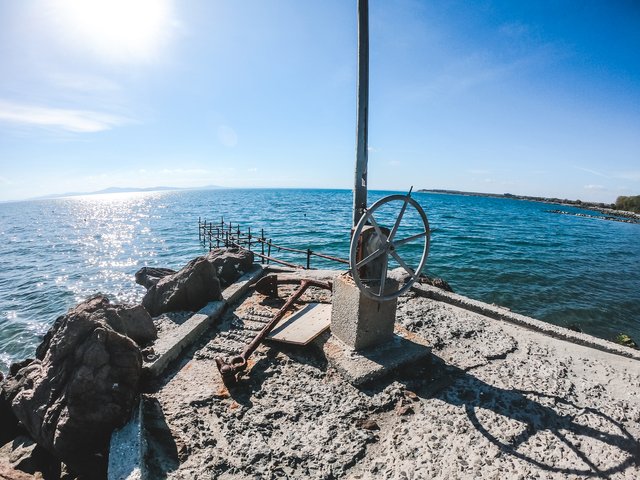 We left the hotel section and crossed the main road.
Then we entered the path of among well-groomed vineyards and orchard gardens and after 250m., we came to the Thracian cult complex.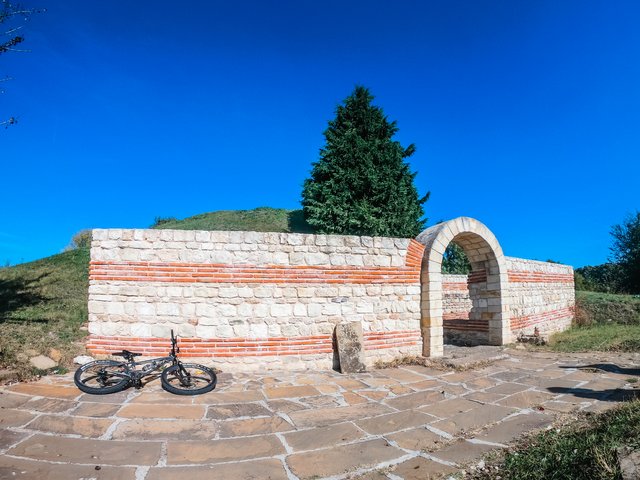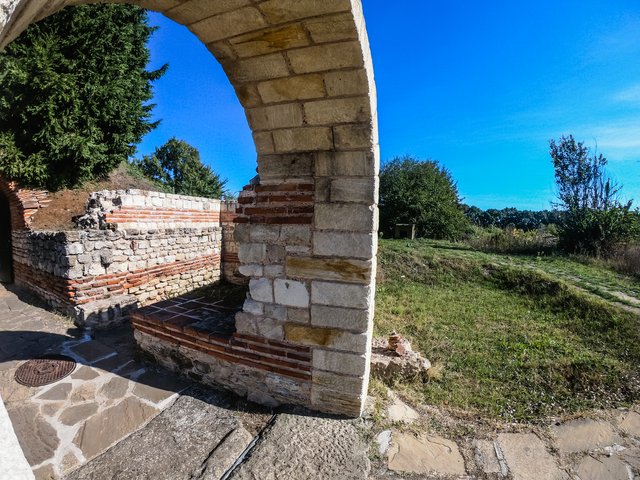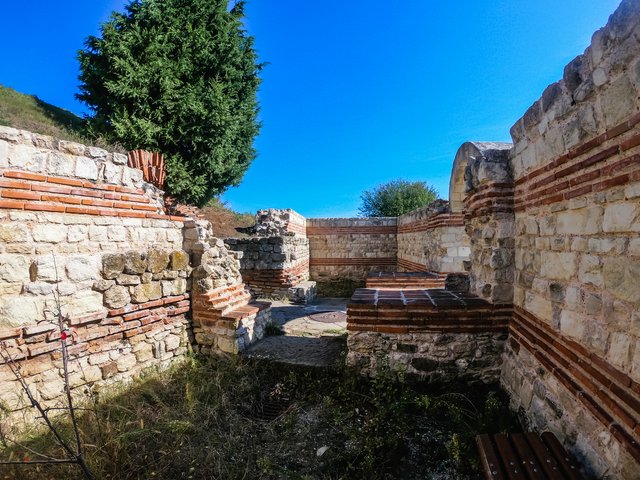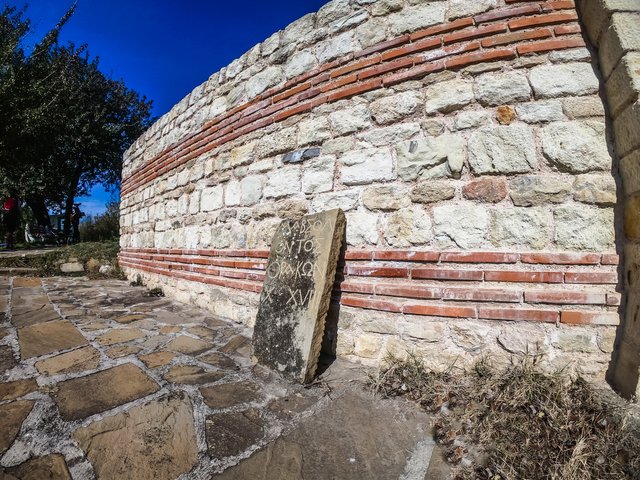 The complex is unique for the Balkan Peninsula.
Build during the roman period based on its construction techniques and materials it has been dated in the 2nd -4 th century AD and is also the largest Thracian tomb in Bulgaria.
The Pomorie Tomb is best known for its mixed Thracian and Roman architecture and construction techniques.
The long corridor leads to mushroom-shaped chamber.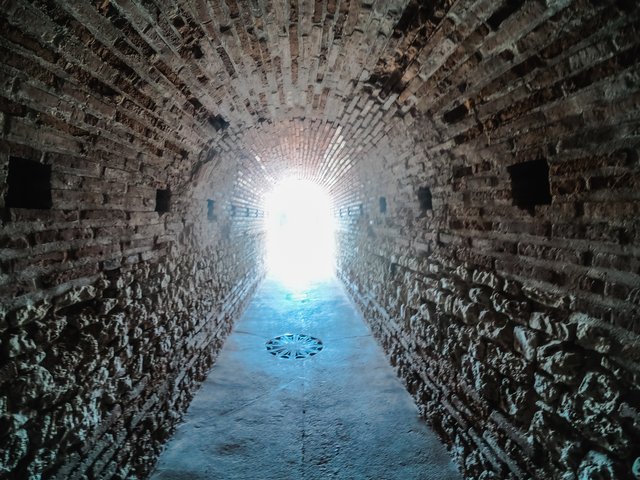 The corridor and the chamber are covered in bricks.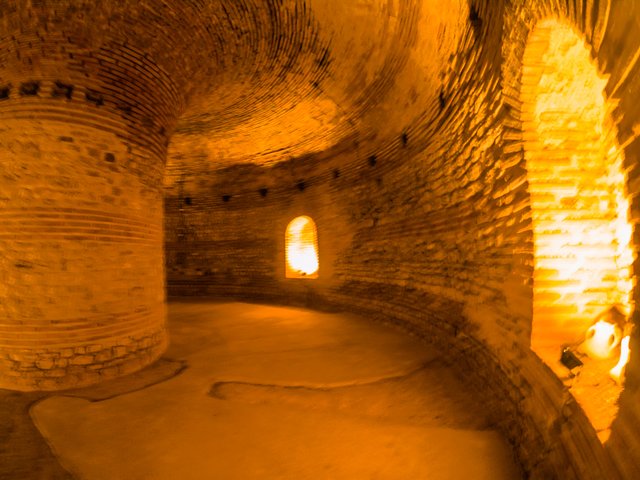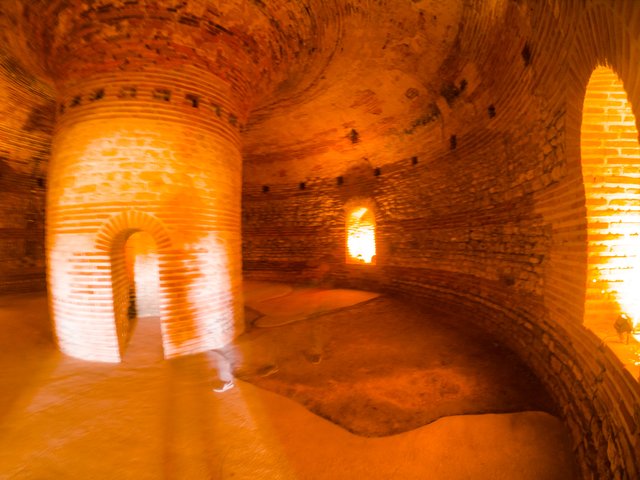 The central column in the middle is hollow, and it is believed to have been used as an exit with a staircase.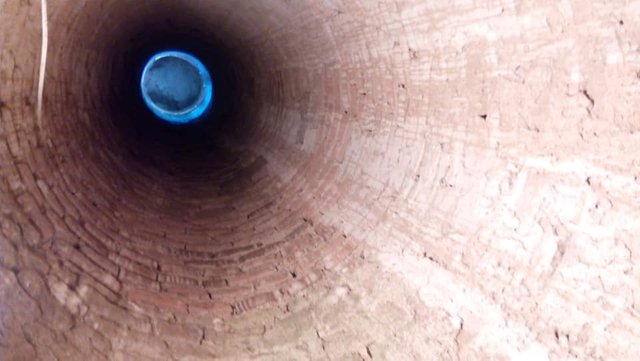 Archaeologists believe that the facility was not only a tomb but also a sanctuary - heroon.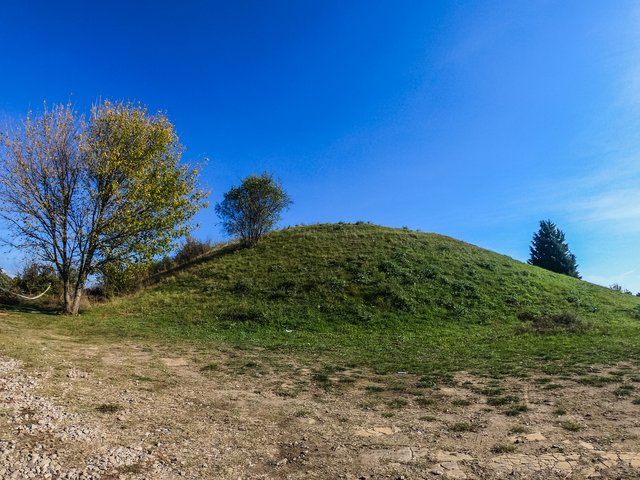 After our walk in the history of the impressive Thracian cult complex we returned and stopped for a relaxation at Sarafovo. We went through the hotels and headed down to the beach.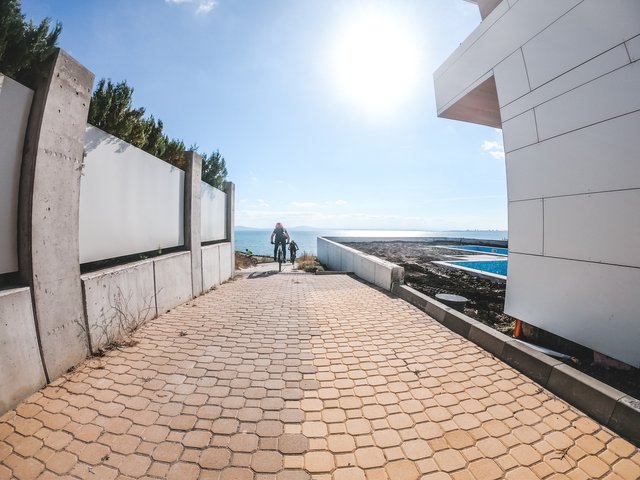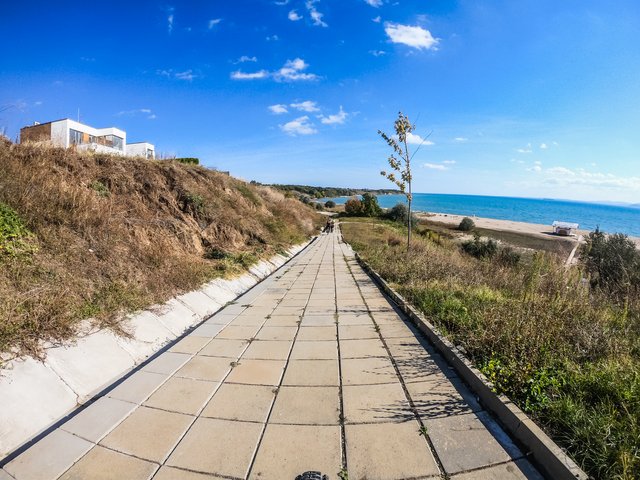 We enjoyed the warm sunshine and the calm sea before we head back to Burgas.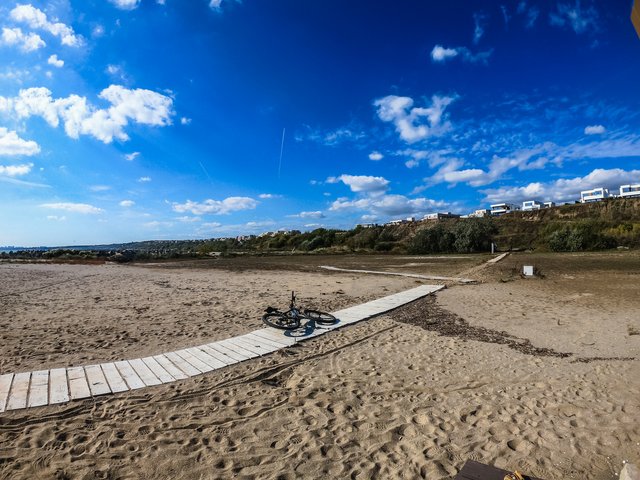 This day we are cycling 30 km.
Activity from Strava: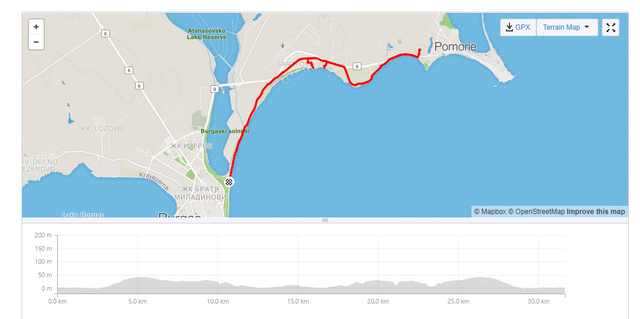 Thank you for your time to read this!