Worldwide Cypher Jam [ ROUND 68 ] "Calling All MCs/Singers of Earth!!" 白蚁.
Round 68 and we shaking it up a bit!!!!!!!!
Download link: https://termitemusic.bandcamp.com/album/worldwide-cypher-jam-2019
Choon link: https://choon.co/tracks/0whbcdt2mwm/pine-cone-68clouds-in-faces-termite-/
Play the beat I have made for you above and record your bars/freestyle/rap/lyrics/singing/scratching/epic guitar solo/whatever you got, over it!!!
Use phones/laptops/cameras/home studio or whatever you want to record it!!!

RULES:
There are NO rules!!!
Post your entries below, or comment with a link to your entry post.
'Best' entry to the cypher gets the SBD or STEEM from this post, WHICHEVER IS HIGHER!!!
You can enter this comp on other sites and use your creation on other contests and any other reward schemes, its all good!!!! (Worldwide Cypher Jam NOW ALSO ON WHALESHARES!!! )
THIS IS THE RAW S** T!!!!!!!!!!!!!... For the love of jamming!
... This round we are running longer, you have 2 weeks until I switch the beat up, Sunday (3rd feb)!!!
Lets f**kin' jam!!!!!!!!!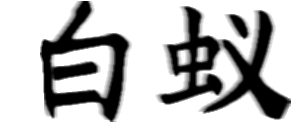 白蚁.
https://termitemusic.bandcamp.com/
https://choon.co/artists/termitemusic/
https://musicoin.org/artist/0x2d6f9b600c7983820151143f83a0f8a04e37da69
https://dsound.audio/#!/@termitemusic
https://soundcloud.com/termite-2