INTRODUCING NEO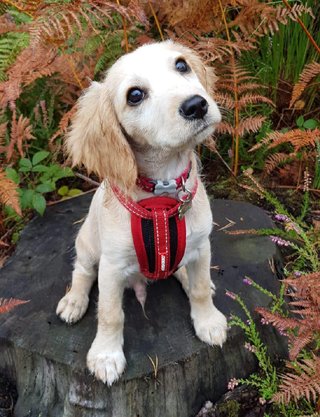 The new puppy dog NEO my grandchildren are enjoying. A Cavapoochon and that's quite a mix but a good one.
He's lovely and so good and very smart. At 4 months old he is obedient, playful, energetic and great fun.
I have the privilege of looking after him twice a week. keeps me on my toes. The dogwalker gets to walk him when my daughter is at work, this is her photo.
When he's older I may see him less, but we all love him to bits.