Daily pet photography: who came first - takes a place 😂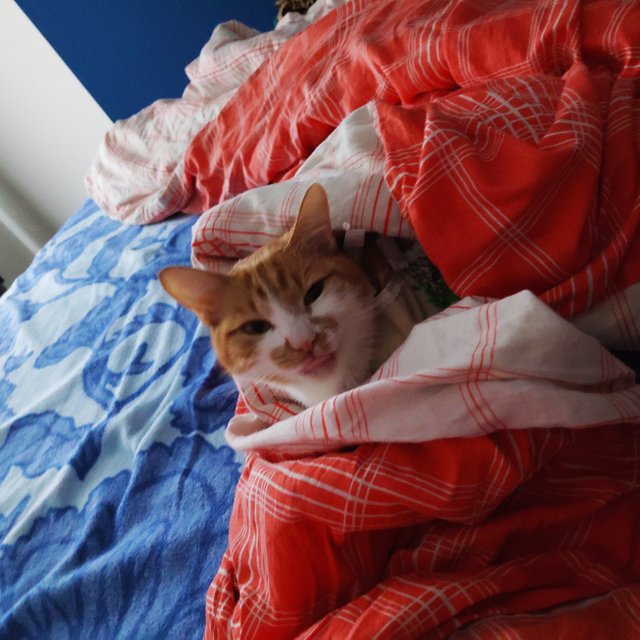 When you went for a minute to drink a glass of water and your place is already occupied.
I have been living in a cat family for 7 years and have become accustomed to such surprises 😁😁😁. Mya loves warmth very much and she could not miss such a heated place.
It's very hard to surprise me, but cats do it every time 😂.
Here is a typical example in the photo. Not only that, Mia took my warm place in bed so she also showed me a tongue as if teasing me 😂😂😂.
Children grow up and become adults but animals forever stay like children in their little soul.
Do you have some fun photos of your pets? Let me see in the comments 😊.
See you soon:)
Olga