My favorite source for daily crypto profits
Daily Crypto Profits
I've had a desire for daily crypto profits for a long time. I developed SurgeTraderBot and it did very well during Bitcoin's bull run. But it left people with a lot of bags in the bear market we've experienced since January.
I then wrote a variant of my bot that traded signals from Telegram channels and I must acknowledge MiningHamster and Crypto-Addicts for having decent Telegram signals.
But the problem with signals is they they are hit-or-miss: either you make your profit target or you hit your stop-loss and that is it. And overall, I did not feel like I was getting very far ahead with any signals service.
Enter the trading bots at 3commas. They are designed to make profits even if the original trade goes sour. How? Because, in almost all cases, when a coin drops in price, it shows small "hooks" in the price pattern: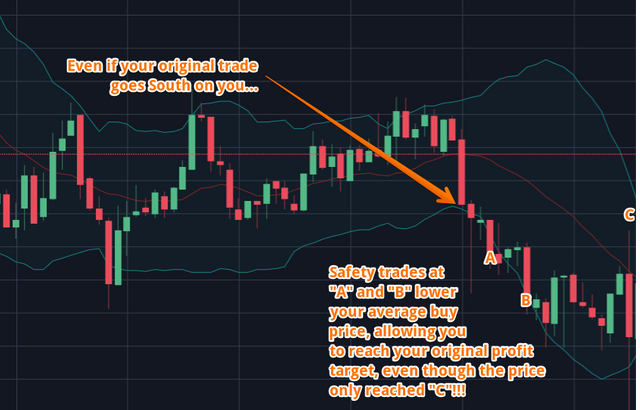 It is the brilliance of the 3commas trading system to allow you to come out in the black on a coin you bought at the top by placing a series of "safety trades" below the initial trade, effectively reducing the needed percentage gain necessary to reach the initial profit target.
Watch this video for more details.
Conclusion