MOONSTEEM - boost your steems to the Moon!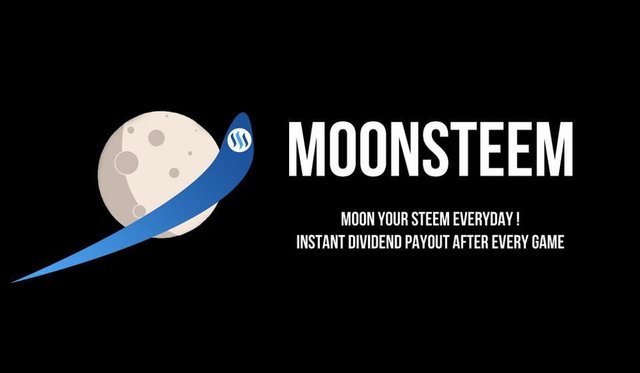 I want to introduce one of the most popular and rising project - MOONSTEEM. All is simply as creators says in the welcome page, there is no skill, maybe i am wrong but no more than 1% and 99% luck. That's right it doesn't matter how good analytic you are, you can't make good system to allways win. Many best players try their luck in this game and guess what? They won big money or lose all. This game is addicted, you can't sleep well, you think about the graph, when will be rise to the moon. Maybe this time, no no the game crashed over 3 times below 1.2 x multipler, so maybe better wait, ahh i forgot you can't predict this game, because every graph is another selected multipler from diffrent block, so good luck to know what will happens. You can be millionare if you go all in or you can play safe and stay without big win. It's not the same game like dice when after roll you know - you won or you lose. You must fight with your emotions - click now and take the money or just wait for better time, but you can lose your bet. You decide about when to stop, maybe not allways, because this game can stop automatically and you lose. First time when i played this game i spent like 3 days and nights just to understand and i didn't understand anything it's just luck. Sometimes cats appear on the screen and you wait for it like a desert for the rain or like a man for the women. Whatever. Maybe next time? Who knows, i don't.

Visit the webpage https://www.moonsteem.com


Login with your steem account using steemconnect


Deposit some steem, which be converted to steemies in you account balance


Start Play by making bet


Cancel game, before crash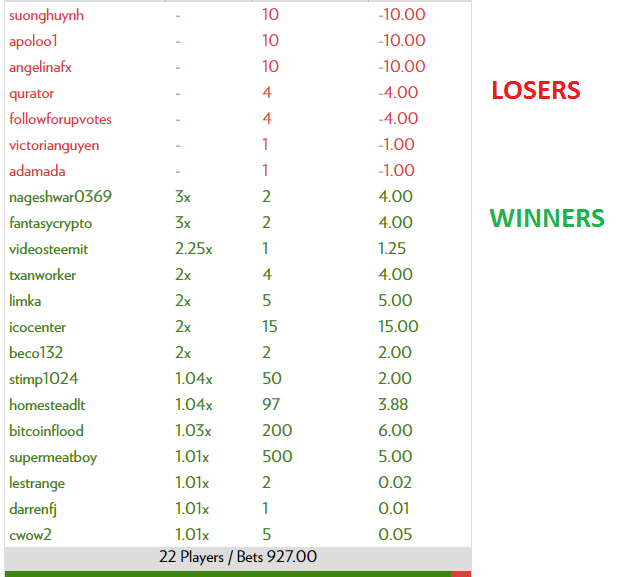 Completly diffrent kind of gambling game, which hold your emotions, sweat on the mouse and sometimes your money if you have bad luck,
You can win big prizes with small bet like 1 steemian (1 steem = 1000 steemians) but you need to wait long time, until the cat will appear on screen and even you can see him, you need to wait more until this game mooned to the moon and you crash money in the bank,
there is no working system, which can outplay game,
fair games, you can see the hash of each game,
You can win upvote from moonsteem for playing every 2 h,
big emotion, much bigger than on roller coaster trust me.
You earn dividences for playing - more wagered steems more dividends

You can lose your money, but no without fun,
You can become addicted to gambling,
you will experience high level of stress.

There on steem blockchain are many gamling games like dices, blackjack, poker and more. For me no one of that listed games can gives that much satisfaction of winning, when the game time can be much longer with sweat of your fingers.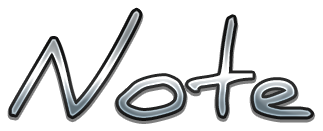 It's really diffrent kind of game, but still it's a gambling and you risk your money. You can't sleep well, when you lose all money even when you won you can back here and still make big lose, remember that. I vote this game for ★★★★ only, because i can lose all cash in a second when the game crash at 1.00 few times in a row.