IMPROVING THE GAMING INDUSTRY WITH DABANKING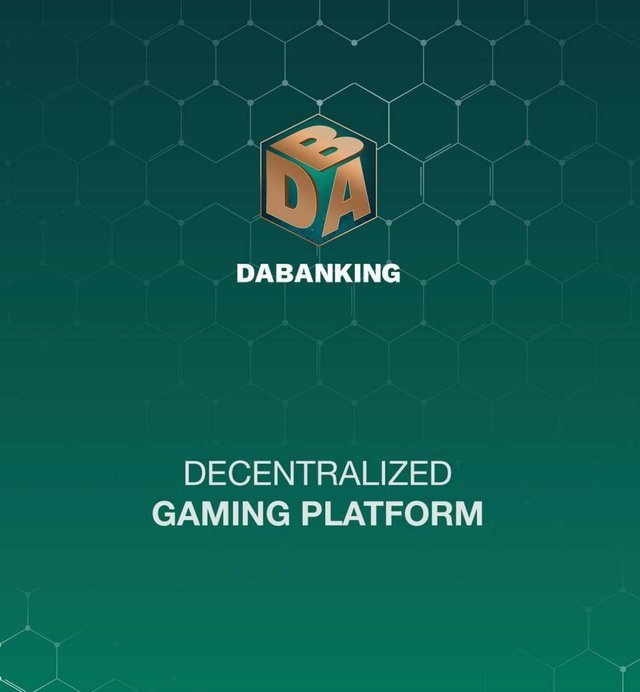 BLOCKCHAIN TECHNOLOGY AND #DAPPS
New discoveries have always scared mankind: the fear of flying, the fear of looking at the future, the fear of technology. Recent statistics show that the use of #Blockchain technology concerns very few people amongst the world's population, there is a general feeling of mistrust towards it. Since its creation, Cryptocurrencies have changed the payment system in the way we have never experienced before. Making international payments is faster, cheaper and more easier using Bitcoin and other cryptocurrencies. Today, the total cryptocurrency market capitalization, led by Bitcoin, is more than $200 billion. All this change is possible thanks to the technology at the heart of virtual currencies: Blockchain - a digitized, decentralized, public ledger that records transactions block by block, which allows market participants to keep track of cryptocurrency transactions without central record keeping. Blockchain has many valuable characteristics such as decentralized, immutable, irrevocable and transparent.
The descentralized application (Dapp) characteristics help Blockchain become a very reliable means of recording data which can replace traditional methods of recording data and bring radical changes to many industries. Gaming is only the beginning, there are more than 40 big industries that Blockchain could transform including: industrial IOT, cloud storage, cloud computing, digital copyrights, insurance, real estate, healthcare, supply chain management, entertainment, banking, finances and more. With that many potential applications in gaming and life, Blockchain is gaining worldwide adoption.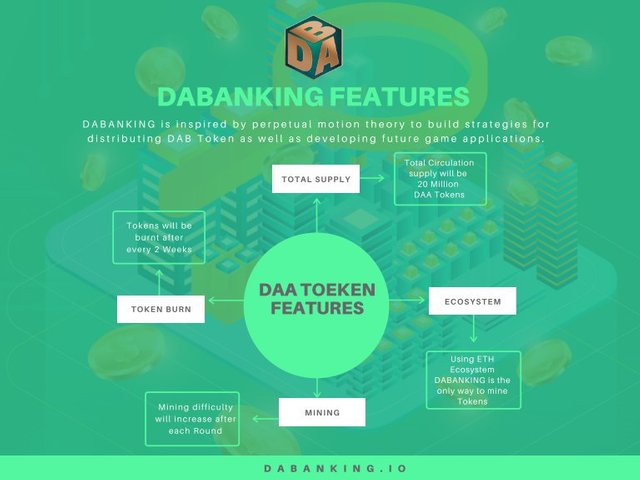 INTRODUCING DABANKING IN THE GAMING INDUSTRY
It is obvious nowadays that the gaming industry is on the sharp rise with great interest. Though the growth is rapid, there is developmental problem in the gaming industry. The problem now is the inability to prove the existence and ownership of assets in the games, thereby leading to the numerous fraud we encounter always.
Having identified this, a blockchain-based automated entertainment platform and token, #DABANKING, the first among the best decentralized application of its kind was created. We aim to become the pioneering utility Blockchain platform in creating an environment to build a decentralized applications (Dapps) with decentralized entertainment services with transparency, fairness and optimal user experience.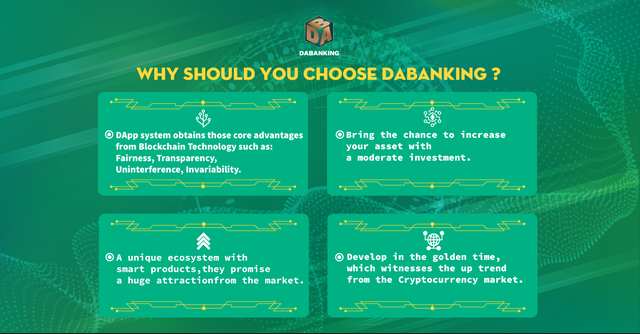 Why you should choose dabanking
Dabanking developing the gaming industry through blockchain technology will ensure that fraudulent activities which used to happened in the traditional gaming is curtailed. With Dabanking, users will now be able to track and authenticate the ownership of digital asset types and reduce the cost of third party involvement. Also all payments will be secured with smart contract thereby preventing it from fraudsters as the traditional gaming is expose to. With dabanking, users will be confident that they will receive authenticated assets/items. Gaming with blockchain integrated has a higher competitive advantage over the traditional gaming which has brought insecurity and fear. One interesting aspect of dabanking platform is that, it is user friendly and easy to use.
How to use dabanking platform
For you to use the dabanking platform, all you have to do is to deposit some amount of #ETH onto your metamask wallet or trustwallet. It is this deposited ETH that you are going to use to purchase tickets to play the Fomogames on the Dabanking platform.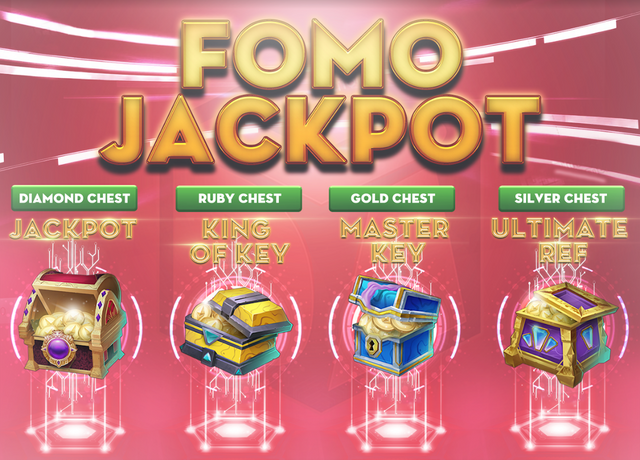 Fomogames and Fomojackpot
The fomogame is an independent decentralized application system within the ecosystem of Dabanking built on Ethereum Blockchain. It ensures absolute transparency and fairness we all desire in gaming. #Fomojackpot lottery, an aspect of fomogame offers the players an opportunity to win rewards up to thousands of ETH with just 0.002 ETH ticket.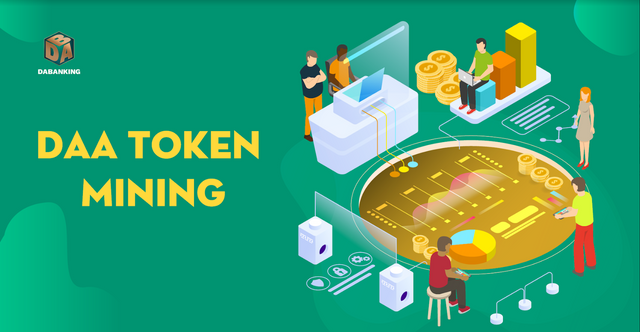 DAA TOKEN MINING AND DISTRIBUTION
DAA token has a maximum supply of 20million and the only way you can mine is when you buy a tickets and play fomogames with ETH. The DAA token mining process is in 100 rounds group under 10 stages with each stage having 10 rounds. Like any other coin, the mining difficulty increases gradually as you move one from one round to another. The DAA token distribution will be in this form: 60% for miners, 20% for product development, 10% for marketing and 10% for partners.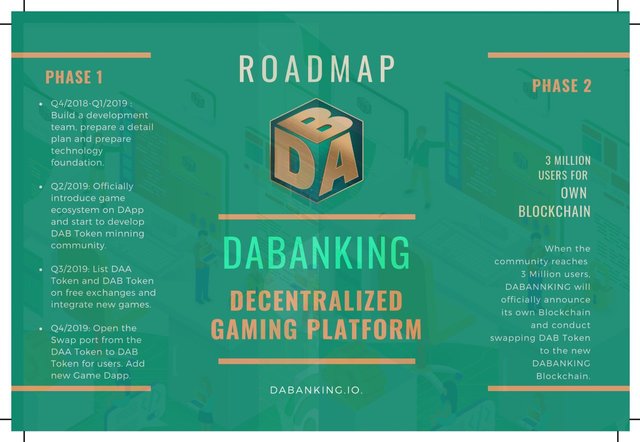 In conclusion, we all love gaming. Therefore, we deserve to play "better" game and win big. However, the current system is making it more difficult for the users to track and authenticate digital assets and secure our payments. Dabanking project was developed to address and solve this problem in the gaming industry.I entreat each and everyone to join this amazing and great project with excellent idea and competent team managers. We need not to only play games but also win and win big.
For more information and updates, kindly visit us via;
Website: https://dabanking.io/
Whitepaper: http://dabanking.io/static/whitepaper.pdf
Telegram: https://t.me/DABANKINGOFFICIAL
Proof of Authorship
Bitcointalk username: iamike
Profile link: https://bitcointalk.org/index.php?action=profile;u=1549253