Presearch ranks with CMC, Coinbase, Binance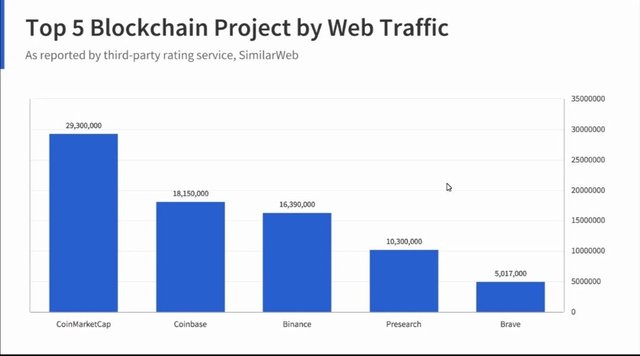 Presearch has been performing amazingly on the blockchain of late. It is by far one of the best DApps on the blockchain (ranking 4th on blockchain and crypto website traffic) with real world use case and it provides a realtime mass adoption of blockchain and cryptocurrency.
Presearch works by rewarding users every time they do what they do everyday (Searching on the internet). It is totally free to use and it is very convenient.
One amazing thing that has hit the presearch community of late is their website traffic. Presearch has generated an enormous traffic that it currently ranks Globally at 8,085 as indicated by Alexa Ranking.
Presearch pays you to search on the Internet, at Google, YouTube, Wikipedia, etc and you get rewarded for each sesrch conducted. As of today's price by Coingecko, you can earn $49 with each withdrawal for free just by doing what you do everyday, searching.
Welcome to the future of Decentralization and mass adoption.