DBREAD Report #3: Projects Sponsored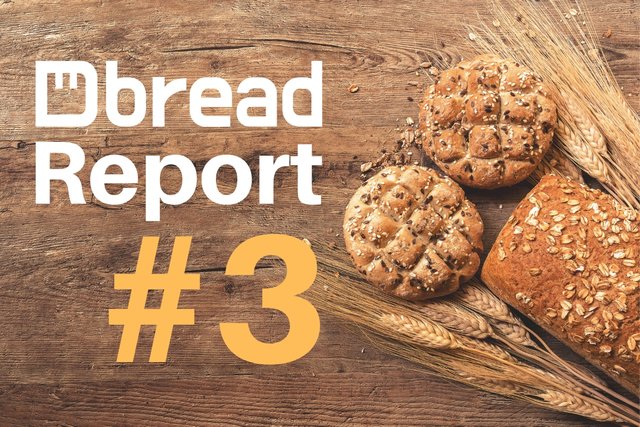 Dear Whaleshares Community, here's the actualised list of contests and other initiatives currently sponsored by DBREAD. Let's say thank you to their organisers, to their creativity and courage that made these awesome projects possible!
1. Altruistic
Altruistic Author's Corner by @altruistic is where we write about authors that were curated by @altruistic. We focus on original posts that are undervalued on the platform. These curation work has been going on for weeks now and it has been going fine with the help of d-bread token for support of this particular project of Altruistic. We hope to support more authors that their original publication is undervalued. You can get the latest author corner here. We always have a report about those we featured weekly on our weekly report where you can find the latest one here.
2. Artist
Artist by @PoeticSnake & @TheBugIQ is a warm, inviting and supportive community where artists of all styles can find a home to interact and support one another. Our mission is to support individual creativity and to encourage the realisation of real world results including recognition and monetization. It is our absolute belief that artists and all art forms are a vital part of what makes life beautiful. You can read all about our plans for the future here. Drop in and say hello on the You Got Snekked Discord!
3. Eternalblue
Eternalblue is a technology and information services curation group, who is dedicated to finding and supporting undervalued members of the whaleshares community, who put effort into developing products, content, or services for whaleshares. We are committed to ensuring the platform has as many third party services, products, and developer guides as possible.
4. FlamingHelpers
FlamingHelpers Community by @flaminghelpers is where we write, curate and support all Christian writers with different type of shows ranging from Curation Show, Bible Quiz Show, Air Your View Show, Sing it Loud Show and Fan of the Week Review Show coupled with Flaming Helpers Weekly Challenge and FlamingHelpers Author Corner where we share the original best, good format post that are under our tags. You can get the latest Curation Work here. The Bible Quiz Show is here. The Latest Air Your View Post here. The Air Your View here. The Flaming Helpers Weekly Challenge here.
5. Healthy Daily Food Photography
The #dailyfoodphotography by @jznsamuel is an initiative to discover delicious food from around the world, where participants can share the meals that they consume daily with others here on whaleshares and in the process also earn some awesome rewards. The #dailyfoodphotography strives to nurture healthy competition, spark delicious conversations and encourage people to eat healthy. The contest also aims to support new members on the whaleshares platform and provides them an opportunity to engage and interact with the community. Anyone is free to use the #dailyfoodphotography tag to share original photos of the different kind of food and meals that they eat!
6. Laureate Flashblast
The Laureate Flashblast by @nikflossus is a writing, critiquing and training drill for those aspiring to write at a professional level. Each day prompts will be posted and writers will produce a very short piece of writing against a time limit. This is to be done without overthinking or editing. This imposes habit, forces improvement, removes fear or anxiety and allows an improving writer to learn a lot about their craft. Writers also critique work harshly, learning from each other's mistakes too. No egos allowed!
7. Phoenix
The Phoenix Project by @mandelsage is a curation project. Just as the legendary Phoenix, when in her last few moments of life, is finally reborn from her ashes, so does The Phoenix Project give "renewed life" to undervalued, unappreciated posts (with rewards under 50WLS) that are 13-days-old. The main idea behind this kind of curation is to provide that little bit of encouragement to content creators by boosting their posts just before payout, so that they will not lose hope and abandon the platform. Currently reaching 60 Whalesharians every week. For any questions, feel free to contact Mandelsage on discord (Mandelsage#6703).
8. Promote that Post
Promote That Post is a curation initiative hosted by @dklef where we have a medium for everyone to publicize undervalued articles made by great authors of Whaleshares. The mission of this project is to adequately reward quality articles and improve the visibility of undervalued content on Whaleshares. Feel free to join the nomination stage and promote that article you really thought was great but lacking in visibility. There's also a voting stage where users get to decide the best articles that are fit for better rewards and upshare. Check it out here!
9. That Vegan Whale
That Vegan Whale is a new curation user account that is here to promote and reward the Vegan community here on whaleshares. Much like other communities here on whaleshares the Vegan community is still very small. This community can use as much encouragement and support as possible in order to grow and flourish as other communities have. That Vegan Whale believes that there is a place on the chain for every one. We have many minority communities here who have big backing from religious to NSFW. So why not a Vegan one too?
10. ScribbleGuild
ScribbleGuild aims to be the ideal writing environment for writers and bloggers of all levels. Set up to help writers; when sharing their work, offering critiques or even just interacting with others, ScribbleGuild is all about building a community of writers who help each other improve, earn and grow. Competitions, weekly radio shows, teaching, critiquing, workshopping, special features, networking and even just chatting with other like minded members can all help you improve as a writer and get much more out of every stage of the writing process.
11. Sing It Loud
Sing It Loud is a gospel singing show/concert that you come and sing any gospel song of your choice. Interestingly you must not have a nice voice. Just come and enjoy yourself with other Brethren in God's presence. It holds every week Sunday at the Flaminghelpers discord server.
12. Spoken Word Show
Discord Spoken Word by @wolfgang-alpha is a creative and highly relaxing show where users from all over, come together to listen in or share their thoughts through the art of spoken word. It is a unique show, not only because it provides an avenue for people to listen in and appreciate creativity, while simultaneously rewarding the creatives who share their work of art via the voice and text channel. But also because it is a contest which keeps those sharing their entries on their toes as the topic for every show is released 10hrs to the show and changes weekly. The show holds every Sunday by 6pm gmt. You can find out more information about it here or drop by our tag #dsw.
How to ask for sponsorship
You're welcome to ask DBREAD support your community project or personal initiative related to Whaleshares. Currently there are free funds only for a limited number of projects, with priority given to those that substantially enrich the platform and help it grow. I also support dev projects and projects related to writing and literature. Make a post with your proposal tagged #dbread-support or prepare a project description explaining how your project can help Whaleshares and share a link with @vitkolesnik on Discord.
Photo by Ales Krivec on Unsplash