Rise of the Titans ... @dcommerce
Slow and steady is always good. Those which "Rises Fast Fall Sharp" ...... so keep moving step by step.
These are some words of Wisdom , told by my Dad. He has loads of experience and seen the worst phase as well as good phase.....
I have seen many real life instances and now again, witness this on Steem. There were lot of flurry lately on Steem, about Dstors, which is assumed to be the next big thing started to receive good response and feedback soon after their inception. Even this project received delegation from almost every single user ( including me)....and within the few day of Round A delegation they amassed 200k + of Steem Power. It was sudden Rise from nowhere and it becomes Talk of the Town immediately .
However, it's not long enough when there is some internal conflict, and within few weeks of a dream rise it is now totally fallen apart. Even the Discord group were closed today without any prior information to the delegators. There were lot of things happened internally and it's not good to do deep diving after the uncertain fall.
Note : If you are a delegator and reading this, get back your delegation. Here is the latest post confirming Dstors project closure. An unpleasant ending.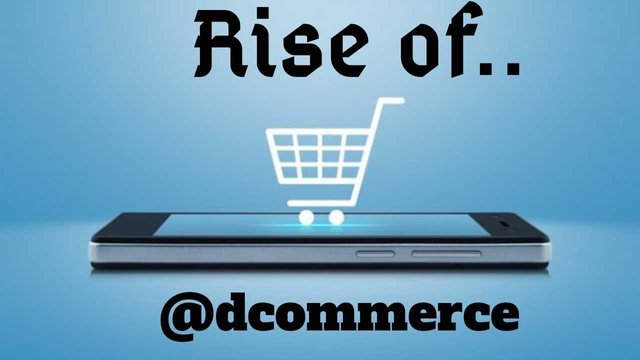 The sudden fall of Dstors resulted in Rise of Titans in the form of @dcommerce. Another decentralised platform for ultimate shopping experience on Steem. The team is building up nicely under the watchful eyes of @haejin. They have set up their own discord group and looking forward for Developers as well as Delegation to bring the crypto shopping concept into reality. They have already published few of the direction so far before onboarding the shopping flight, which is very clear and precise. Read here for complete @dcommerce Question & Answers.
The team is slowly moving on to the right direction and hope to make it to the top for a pleasantfull experience. The buildup is interesting to watchout for, in coming days.
Someone's loss is always another's gain.
Stay Calm....
Keep Steeming...Steem On !!!
---
Vote for Witness I have voted to,
@firepower , @enginewitty, @blocktrades , @gtg , @helpie, @abit, @c-squared , @jackmiller, @ura-soul, @blockbrothers, @utopian.io @bobinson, @jatinhota, @curie, @adsactly-witness, @therealwolf @patrice @reggaemuffin @c0ff33a @thekitchenfairy @drakos @roelandp @good-karma @yabapmatt @partiko @steemcommunity @qurator.
---