Press for Truth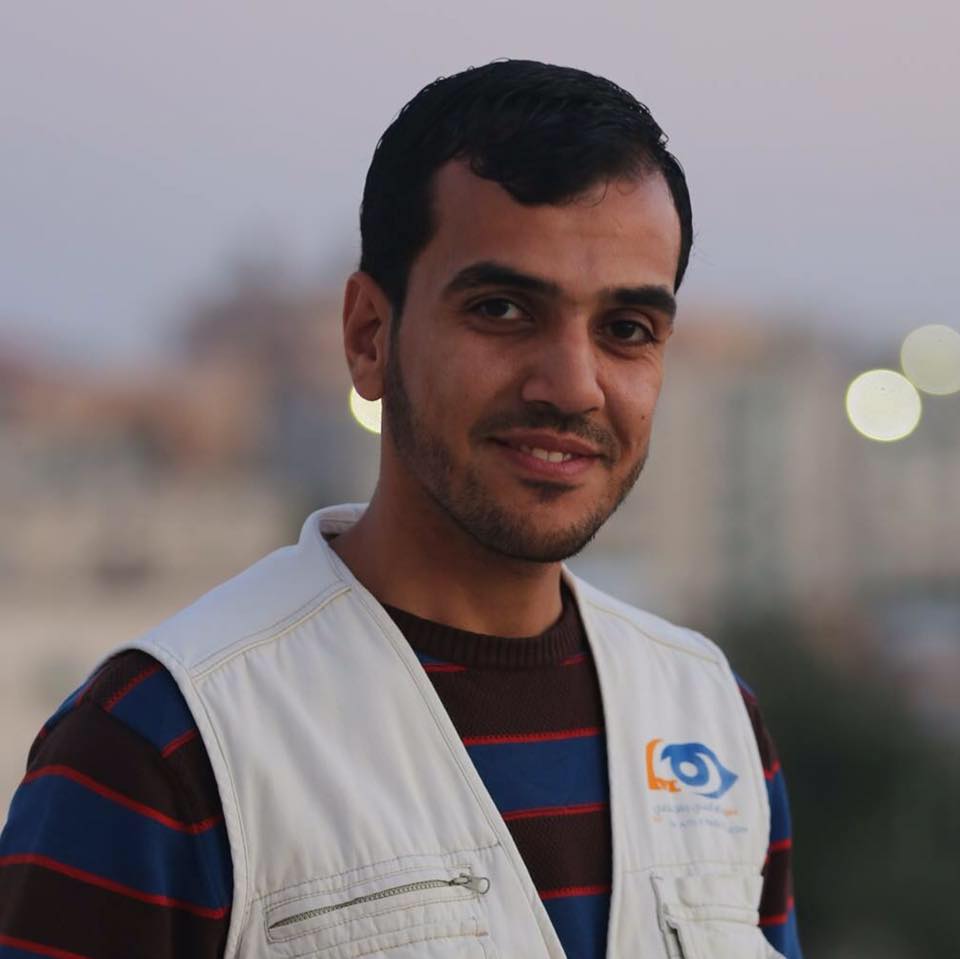 I didn't know Yaser Murtaja. But then again, perhaps I did... A bright young man, a son, a husband, a father, a brother, a friend...It was a friend of mine who learnt about the recent murder of Yaser via a random article on the internet, and he in turn is an actual friend of Yaser. It caused shock, horror, pain, anger, sadness.. and resolve.
Resolve to continue to resist that which ultimately affects us all, regardless of walls, religion, opposing opinions....It's plain for all with eyes to see that the political games being played are horrendous and in-humane and are driving us to a sacrifice worse than death itself- that of abandoning our original nature, our ability to care for and respect one another.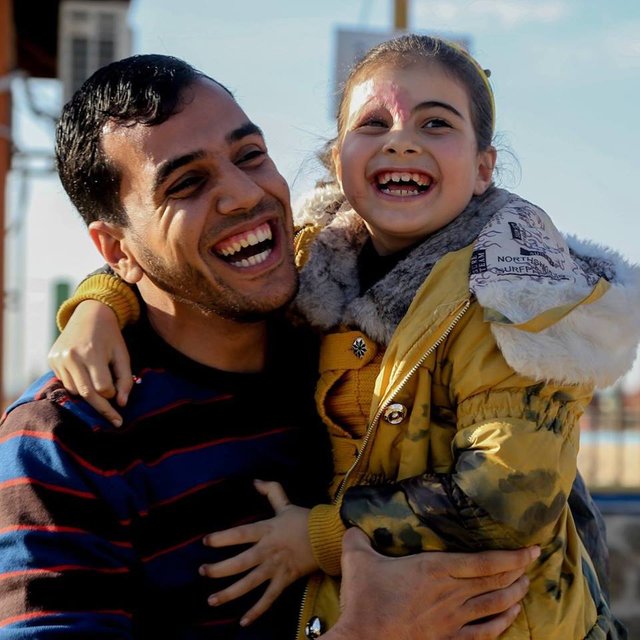 To me it seems imperative we take direction from our own moral compass and tone up our flabby skill of discernment to distinguish between right and wrong. Why do we continue to allow manufactured 'terrorism' to mislead us into opposing forces when the endgame is but to drown us in our own mental excrement, forced under the boot of tyranny as our last breath leaves our tortured body?
Yaser was always smiling, I'm told. What spirit this shows in the face of catching on camera the relentless slaughter of your loved ones and the destruction of your homeland. How do we not realise that this is being done to each and every one of us on multiple levels? And we stand by and watch (even cheer) rather than stand up and put an end to this madness. Doesn't that seem absurd and deranged beyond words?
Do you want to engage in this fight for our lives and those of our children, or remain in denial until the blood-bath reaches your door?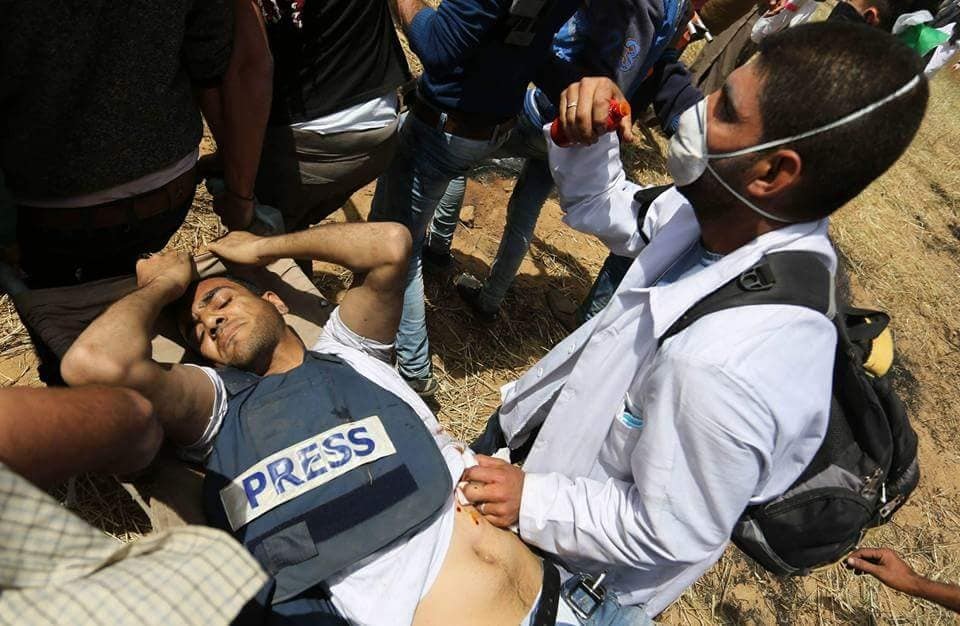 Let the dream that Yaser held to one day see the world outside of the open-air prison called Gaza, to inspire you to dismantle your own walls of indifference and to acknowledge the truth of what is unfolding. For the world that Yaser wanted to experience is fast becoming an open-air prison itself; the bars formed by airwaves carrying hostile frequencies; the restrictions to our freedoms brought by innumerable ridiculous legislations; exclusion and behaviour control implemented by an autonomic social credit system; the scrambling of our biology by toxic microwaves and poisonous medications ;our minds drenched in propaganda and coercive educational programmes... Are these weapons not a form of collective punishment also?
Why allow your son, your husband, your father, your brother, your friend, yourself, to be another Yaser Murtaja, ripped from life for being present at the scene of yet another manipulated crime?
Is it not evident that we are all being used by a system controlled by an insane international criminal cabal? Let's call it what it is, and dismantle its delicate structure while we can. These sick people sit in abuse of office as they support, encourage and engage in war crimes too numerous to count.
Do you not feel a responsibility to stop supporting these multi-national government gangs, to stop working yourself to death to pay taxes (extortion) for weapons which are killing you and your family? Where is the sense and the sanity in this? Where is the sense in another needless death? What exactly will make you pull out of this death-cult society we are perpetuating and even honouring?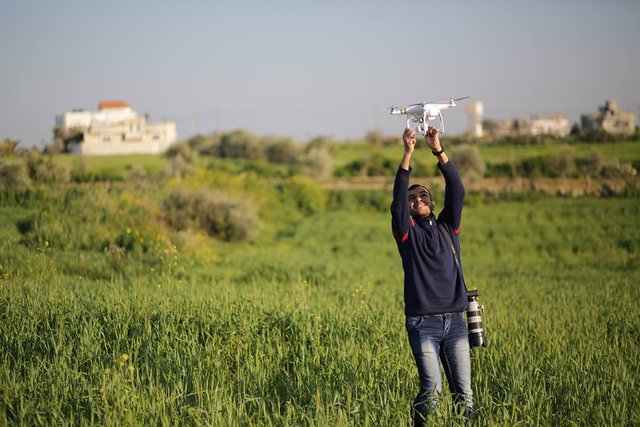 May Yaser Murtaja now be finally flying, as he wished, above the only place he knew as home and may all see the plight with which we are faced. May we stop the mental arguments that seek only to disrupt our sanity and instead find the courage in our hearts to stand up for Life and the freedom to live it well and for the benefit and happiness of all. And let this rattle your cage enough to press for truth.
In Lak'ech,
lula-andaluz