Death Arena - Become your inner demon! [Announcement & Pre-Sale]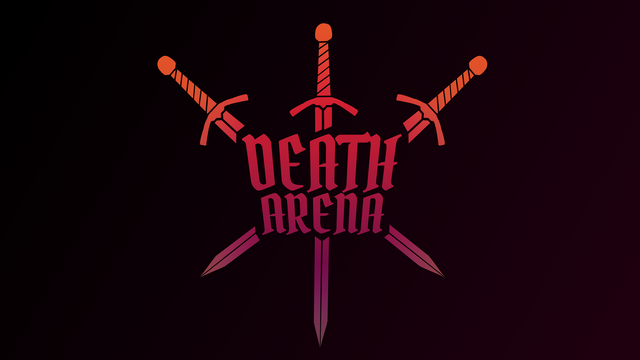 Dark times are coming! A lot of hard work is still ahead of us, but the time has come to announce the new exclusive game based on the Steem blockchain - Death Arena!
---
"Many years ago, the tyrant of the Holy Kingdom of Navia, Veles III the Great, thanks to the Divine Powers ended the last war, and his reign enslaved the whole known world."
---
About Death Arena
Death Arena is a Steem exclusive dark fantasy tactical RPG game with tradable collectibles and, of course, rewards. The main pillar of the game is fighting in the arenas - against other players as well as against various strange creatures.
However, it will be difficult to get anything valuable without proper management of the character's attributes, equipment, spells and skills. And the rewards can be really big. Especially during tournaments that will take place from time to time.
There will also be something for people with a flair for trade - after all, it's hard to become a hero of the arena without a fitting sword, bow or magic staff.
---
"The tyrant brought all wealth to the royal treasury in his fortress, then he ordered to build a huge city around it for the elite of all captured lands.

The rest of the lands, where weaker, simpler and, above all, less fortunate units remained, were divided into regions and for each of them the tyrant assigned a minor, extremely fanatical and devoted ruler."
---
A bit about gameplay...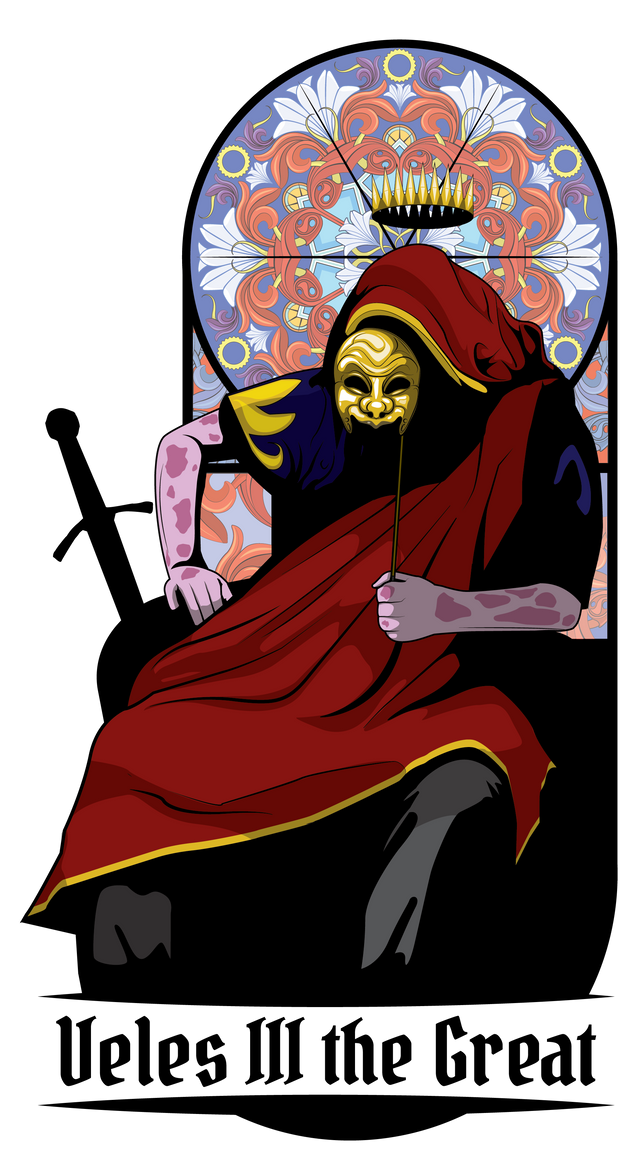 In Death Arena you'll be able to have up to 3 different characters, but still - during one fight you'll be able to play with only one character.
Each character has its own energy, which is consumed during fights (depending on your actions, more or less energy points may be used).
By gaining experience in fights, the character can gain new levels, which means the opportunity to develop its various attributes (such as strength, endurance, dexterity, intelligence, perception and few more) and statistics.
Before fight, you should always think about your equipment, which is not only weapons and armor, but also a book of spells (yes, the game will have an extensive magic mechanics!), potions (up to 2 per fight) and other items that can help in fight.
Oh, I almost forgot - weapons and armor can be upgraded with special treasures! Do you want a flaming sword? Or would you prefer an arrow bending space-time and attracting opponents to the specific place? There are many possibilities!
More details about the gameplay mechanisms will be in the next game-related posts.
---
"Since most of the produced goods were transported to the Central City, a cruel poverty reached common people."
---
...game modes...
You'll be able to play in three different modes:
Quick Arena: The fight in this mode is simulated, and you almost immediately get its result. Perfect mode for people who don't have too much time. The only type of fight available in this mode is duel (1vs1).
Classic Arena: In this mode, you have a full control over your character on the battlefield (2D Heroes-like hex-based arenas of various sizes). You decide where you'll move, what skill you'll use, who you'll trust and how you'll use your hand-held equipment. Fights here can last from several to over a dozen minutes. Everything takes place in a turn-based system (with two actions per player each turn). In this mode, four types of fight are available - duel (1vs1), deathmatch (up to 8 players), team deathmatch (up to 4vs4), capture the flag (up to 4vs4). The type of fight is random and may depend on the number of people in the queue to play.
Tournament: This is a seasonal mode, available only for a limited time. This is a mode combining Quick Arena and Classic Arena mechanics - but depending on the tournament, there may be different rules. The entire tournament can be based on ranking, team ranking or tournament bracket. You'll learn about the details and rules of a specified tournament the week before it starts.
---
"After some time, brutal animal instincts came out. Hunger, boredom, rage and a desire for a better life caused ubiquitous violence, as well as a huge increase in all kinds of crimes."
---
...and character classes
There will be 5 character classes available on the release day:
Dishonored
Tainted with blood, the former Holy Knight of the tyrant's army.
Brute
A large human-like creature with an equally large loss of intelligence.
Bounty hunter
A mercenary and dreamer looking for opportunities to earn money.
Shadow
A monk-assassin belonging to the declining Order of Truth.
Druid
An old and almost forgotten preacher of love for nature.
More details about the specific character classes will be in the next game-related posts.
---
"After many fierce discussions, the rulers came to an agreement on how to solve the problem.

In each region, people from one large city were to be displaced, and the city itself was to be transformed into an opportunity for willing people. Opportunity, whose task was to build false hope and give the audience joy."
---
Rewards distribution and market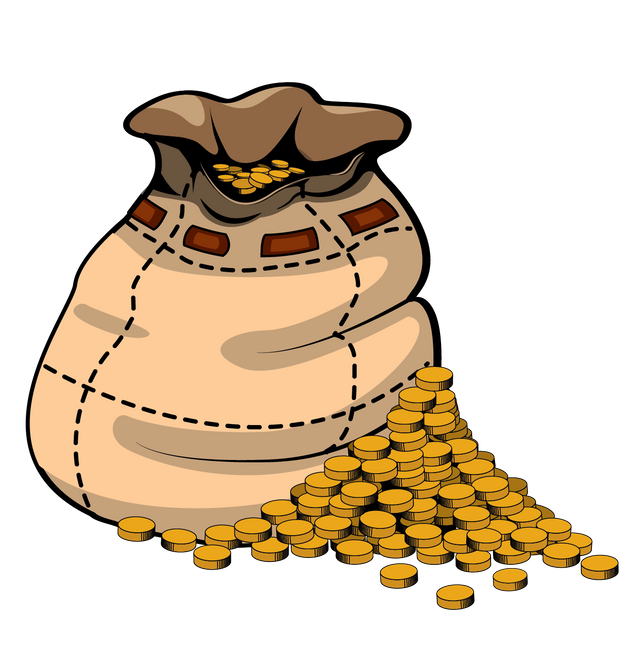 There are two separate rankings in the game - one for Quick Arena and one for Classic Arena. Both give 5.5% of STEEMs from the main rewards pool of the game.
However, winning rewards will require at least some dedication and good character management, because only the first 30 players from the ranking receive rewards.
But don't worry. STEEMs are distributed once a week, and after distribution the rankings are reset. So everyone has a chance to win!
---
| Total (main rewards pool) | Per one player | Place |
| --- | --- | --- |
| 1.000% | 1.000% | 1st place |
| 0.750% | 0.750% | 2nd place |
| 0.500% | 0.500% | 3rd place |
| 1.750% | 0.250% | Rest of top 10 |
| 1.500% | 0.075% | Places 11-30 |
---
In addition, after each fight you'll receive the game's internal currency, experience and a 25% chance to get a free item or a chest. Of course, the Quick Arena mode gives smaller rewards as it doesn't require much attention from the player.
The biggest rewards can be won during tournaments. Each tournament has its own rewards pool and distribution system. You'll learn about the rewards pool and distribution system of a specified tournament the week before it starts.
There will also be a market in Death Arena where you'll be able to sell (via offer or auction) your items and chests to other players - for internal currency and STEEMs. The expected fee is 5% of the item's value.
It's worth mentioning that there will be a lot of items - different types of weapons, outfits/armor, potions, ingredients, treasures and more! Everything with different levels of quality and statistics - designed for different classes and game strategies!
---
"As soon as the tyrant agreed to the plan - everything started."
---
Pre-Sale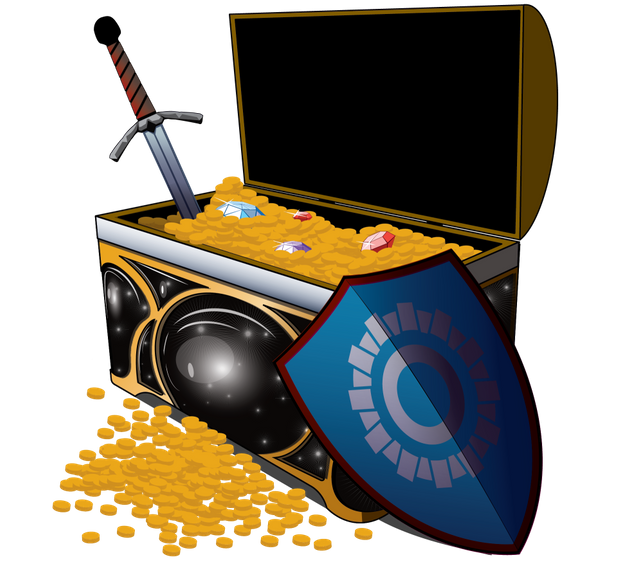 The Pre-Sale phase aims to build an initial rewards pool (at least 30% of STEEMs) and pay for the game development costs (server, database, graphics, domain, a lot of time spent on creating and future development of the game etc.).
During the Pre-Sale phase, you can purchase starter packs (at least the cheapest starter pack is required to play) and chests (the price is 25% lower during the first month of the Pre-Sale phase).
Pre-Sale is available at DeathArena.io.
---
Starter packs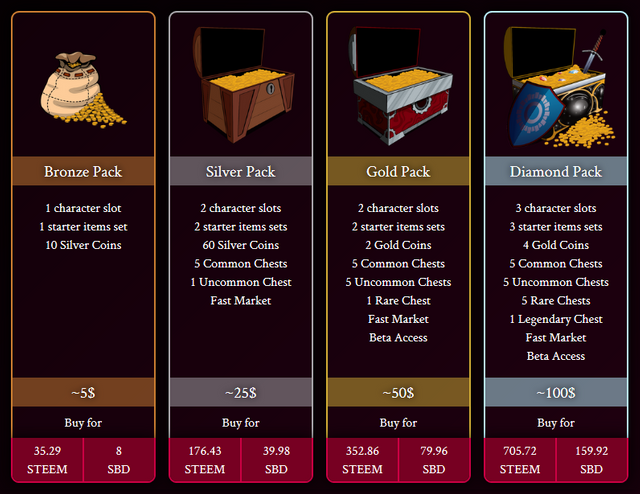 ---
Players who own Fast Market will get access to the market a month before the game's release. Players with Beta Access will get access to the game two weeks before the release (testing phase).
---
Chests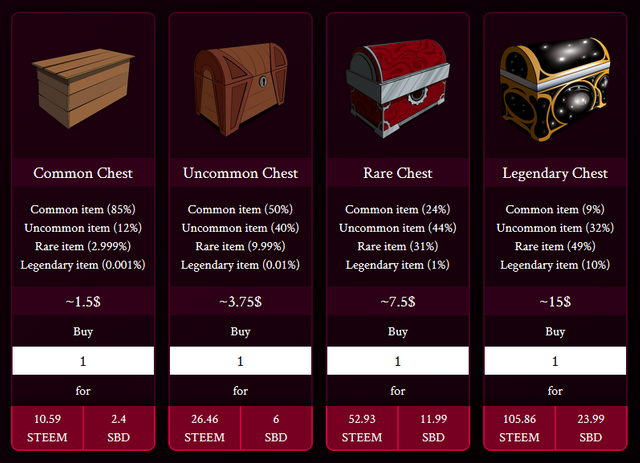 ---
Chests cannot be opened before the game's release (however, players with Fast Market will be able to open their chests earlier). Each chest contains up to 3 random items (with random statistics and special skills) and the game's internal currency.
The Pre-Sale phase has a referral system (the user's referral link is available on the Pre-Sale site) - for every purchase made by a person who has entered the Pre-Sale site from your referral link, you'll receive a bonus - the game's internal currency. The amount of bonus coins depends on the purchase value. Players who will have the biggest bonus at the end of the Pre-Sale phase will receive a special rewards.
---
"The displaced cities were filled with smaller shops, artisans of various talents and, most importantly, arenas. Arenas that allow the audience to have fun, and also make money for anyone who comes out victorious from the fight... or who successfully puts some of his modest assets in betting.

However, ordinary people had no chance with other, rather peculiar units, which were slowly heading to the arenas from every corner of the known world..."
~ Elric the Witness, "De Regno Veles"
---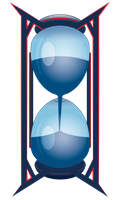 Pre-Sale is available at DeathArena.io.
Expected game's release date - January/February 2020
If you have any questions, join the Death Arena Discord community (discord.gg/GfW63ps) or ask the question in the comments section.
And if you want to support us more - resteem the post. Thanks!
---
Paid voting bots were used to promote this post. In order not to abuse the Steem reward pool, monetization on the post has been disabled.
---
Lead Developer, @scriptioner
&
Graphic Designer, @glass.wolf
DeathArena.io