100 Articles on Corporate Debt Curated Publications List
In cryptocurrency, the idea of an Initial Coin Offering (or ICO) bears some resemblance to the idea of a corporation issuing bonds or other forms of debt. In order to explore this topic more thoroughly, here are the hundred most cited articles mentioning "corporate debt" in their title. It can help provide some issues around this concept which may be useful in this new form of fundraising.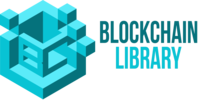 The Blockchain Library's goals are twofold: to provide easy access to resources on cryptocurrency research for scholars, academics, analysts, and anyone with an interest in cryptocurrency publications; the second is provide an archive and historical timeline on the development of the blockchain field and to document the journey of its growth.