The High Cost of Health Care: the Flexner Report (Part 2 - its discriminatory angle)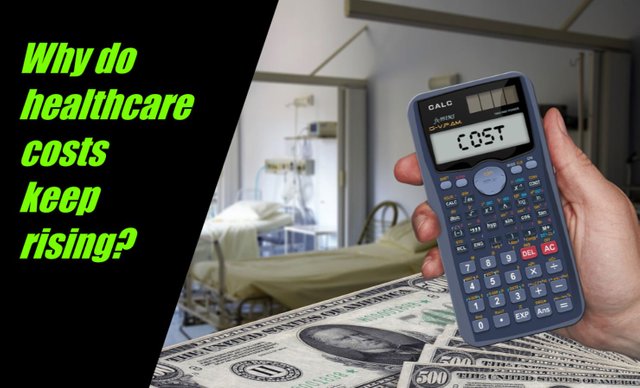 This is a series on the history of health care, exploring how and why health care costs in the US have risen beyond the levels a free market would normally bear. Other posts in this series:
Is health insurance sustainable?
Medical cartels an early response to natural medicine
The Flexner Report Part 1 -- its progressive efficient-monopoly angle

One hundred and nine years after the Flexner Report was published, respectable people still praise it for bringing about the scientifically based standardization of medical education. But did we really need the Flexner Report to bring this about? Such standards were already gaining traction in 1909 when Flexner penned his report and it's entirely plausible to argue that he may have used what he knew to be an already popular suggestion in which to couch some of the racist, sexist, and elitist goals that many progressives wanted to implement.
Racist Woodrow Wilson quote
The idea that early progressives had racist goals is not new, though it's rarely taught in history classes. Thomas C. Leonard, a research scholar at Princeton writing in the Journal of Economic Perspectives, noted that, "[A] crude eugenic sorting of groups into deserving and undeserving classes crucially informed the labor and immigration reform that is the hallmark of the Progressive Era." ("Eugenics and Economics in the Progressive Era," 2005) His claim is easy to prove with a cursory scan of the writings of prominent early progressives:
"The negro race, while endowed with a splendid physique and with great power for work, is neither progressive nor inclined to submit to regularity of toil, such as an industrial civilization demands." ~ Richard T. Ely, professor of political economy at Johns Hopkins and the University of Wisconsin, and one of the leaders of the progressive reform movement
= = = = =
"The statistics of a state like Massachusetts show that there the average native American family of native American descent has so few children that the birth rate has fallen below the death rate. This, of course, means race suicide... The greatest problem of civilization is to be found in the fact that the well-to-do families tend to die out..." ~ Theodore Roosevelt in a 1907 letter to the editor of Review of Reviews ("native American" refers not to indigenous American "Indians" but to well-to-do white Americans living in Massachusetts)
= = = = =
"The white men of the South were aroused by the mere instinct of self-preservation to rid themselves, by fair means or foul, of the intolerable burden of governments sustained by the votes of ignorant negroes... Every countryside wished to have its own Ku Klux Klan... to protect the Southern country..." ~ Woodrow Wilson, from his 1903 book, _A History of the American People_
= = = = =
"The negro could not possibly have found a place in American industry had he come as a free man . . . [I]f such races are to adopt that industrious life which is second nature to races of the temperate zones, it is only through some form of compulsion." ~ John R. Commons, progressive economist at the University of Wisconsin who believed only Europeans could form democratic societies (by "compulsion" Commons meant slavery)
= = = = =
"Better that the state should support the inefficient wholly and prevent the multiplication of the breed than subsidize incompetence and unthrift, enabling them to bring forth more of their kind." ~ Royal Meeker, progressive economist at Princeton and Woodrow Wilson's US Commissioner of Labor
 
The 14th chapter of the very progressive Flexner Report is titled, "The Medical Education of the Negro," a subject to which he devotes only a page and a half. "The negro," Flexner wrote, "needs good schools rather than many schools..." This is a reiteration of the progressive idea on display in the Flexner Report that we discussed at length in Part 1: the belief that a few large schools are more efficient than many competing schools. As a result of his belief, Flexner recommended that of the seven medical schools for blacks then in existence, five of them should be permanently closed.
And that's exactly what happened. The Flexner Report was published in 1910 and in the following decade and a half, all five schools had closed: Knoxville Medical College (1910), Flint Medical School (1911), Louisville National Medical College (1912), Leonard Medical School (1919), University of West Tennessee College of Medicine and Surgery (1923).
Flexner recommended that the other two schools, Meharry and Howard, remain open. In the case of Meharry, Flexner suggested the government alter the school's focus: "It is greatly to be hoped that the government may display a liberal and progressive spirit in adapting the administration of this institution to the requirements of medical education." It's here that things get very problematic, regarding how Flexner would define such "requirements." He believed that Meharry and Howard should be schools "to which the more promising of the race can be sent to receive a substantial education in which hygiene rather than surgery, for example, is strongly accentuated."
Flexner's focus on hygiene instruction for blacks was the result of his belief that they put the white population at risk of infectious diseases: "Not only does the negro himself suffer from hookworm and tuberculosis; he communicates them to his white neighbors, precisely as the ignorant and unfortunate white contaminates him... The negro must be educated not only for his sake, but for ours... He has his rights and due and value as an individual; but he has, besides, the tremendous importance that belongs to a potential source of infection and contagion."
Ultimately, Flexner's racist recommendations called for segregation not only within medical education, but the entire medical industry: "The practice of the negro doctor will be limited to his own race, which in its turn will be cared for better by good negro physicians than by poor white ones... If... these [negro] men can be imbued with the missionary spirit so that they will look upon the diploma as a commission to serve their people humbly and devotedly, they may play an important part in the sanitation and civilization of the whole nation. Their duty calls them away from large cities to the village and the plantation..."
Discrimination against blacks, however, wasn't the only outrageous recommendation of the Flexner Report; it also recommended limiting medical education access to women. In 1910, women were enjoying unprecedented access to medical education, something Flexner readily admits: "Medical education is now, in the United States and Canada, open to women upon practically the same terms as men... Her choice is free and varied. She will find schools of every grade accessible."
So what was the problem? Again, as was discussed at length in Part 1, Abraham Flexner, the Carnegie Foundation, and the American Medical Association wanted to limit competition among doctors. They sought to reduce competition by reducing the number of medical school graduates. Without actually suggesting that the female sex should be excluded from medical education, Flexner did make the loaded point that women didn't really seem that interested in studying medicine: "Now that women are freely admitted to the medical profession, it is clear that they show a decreasing inclination to enter it. More schools in all sections are open to them; fewer attend and fewer graduate... their enrolment (sic) should have augmented, if there is any strong demand for women physicians or any strong ungratified desire on the part of women to enter the profession."
Flexner stops short of making any definitve recommendation on the exclusion of women, but does point out that, "None of the three women's medical colleges now existing can be sufficiently strengthened without an enormous outlay." He didn't want to see financial support given to these schools and recommended any endowment monies be used to develop coed schools, "in which their benefits would be shared by men without loss to women students."
Three women's medical schools existed in 1910: Woman's Medical College of Pennsylvania, Woman's Medical College of Baltimore, and New York Medical College for Women. And in fact, Flexner's beef with these schools may have focused more on their willingness to graduate black women.
In 1870, the New York Medical College for Women graduated medical pioneer Susan McKinney, the first African-American woman to earn a medical degree in New York state. And the Woman's Medical College of Pennsylvania was graduating black female doctors as early as 1891, including Halle Tanner Dillon Johnson, Sarah Mapps Douglass, Rebecca J. Cole, and Verina Morton Jones.
Whatever the reason for Flexner's negative focus on women's medical schools, one of the three became an almost immediate casualty. Shortly after his inspectionary visit in 1909, the Woman's Medical College of Baltimore closed even before the report was published. The New York Medical College for Women stayed open until 1918 and the Women's Medical College of Pennsylvania continued all the way up to 1970 when it became a coed school.
This concludes Part 2 of our examination of the Flexner Report. The series began with Part 1, its Progressive Efficient-Monopoly angle and concludes with Part 3, its German Pharmaceutical Angle.