LATTICE EXCHANGE THE EVOLUTION TO DEFI
Lattice is a decentralized finance (DeFi) application built with Ethereum and Constellation's Hypergraph Transfer Protocol (HGTP). The platform's vision is to advance and modernize the world's financial trading solutions for crypto assets. Lattice empowers users and liquidity providers alike with advanced AMM algorithms.
DeFi is financial services that is making use of smart contracts(online blockchain technology) to operate without the need of third parties( banks or lawyers). Meaning it's a merger of traditional banking services with decentralized technologies. The system is completely permissionless this can be discussed, the system being permission-less whereby you have fully control over your funds anywhere at any time and you don't need KYC to access it. Cryptocurrency is at the massive adoption simply because of this form of financial system that is currently evolving in the crypto industry.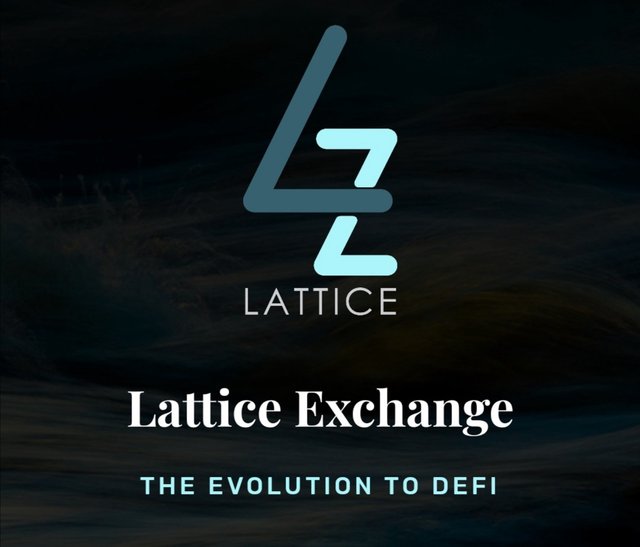 DeFi is simplifying the crypto market and industry because it has varieties of advantages compared to disadvantage as we shall discuss below :
There is high degree of Flexibility in the DeFi section of crypto industry. Develops as well as users who are familiar with programming can freely and easily intergrate and a third party apps into the system whenever they would like and at any time. They can make changes to existing interface to manage and suit their needs.
Currently various people look for Transparency in any investment opportunity available which is currently existing in DeFi industry ; The system being decentralized all the transactions that is being carried out is completely in an open environment and everyone has permission to view it. DeFi provides the world with new levels of transparency simply because most DeFi apps operates on public blockchain technology for example ethereum whereby all transactions are visible to everyone.
Lending in financial sector has always been a problem however with DeFi everything has been simplified. You don't need any collateral to take part in the lending section of DeFi. Everyone benefits from this both the lender and the person borrowing with full transparency and security.
Lattice will be an evolution of existing DeFi solutions by providing the best price and profitability for protocol users. It provides smart routing for trades and also the ability to incorporate multiple asset-specific automated market making (AMM) algorithms to increase profitability.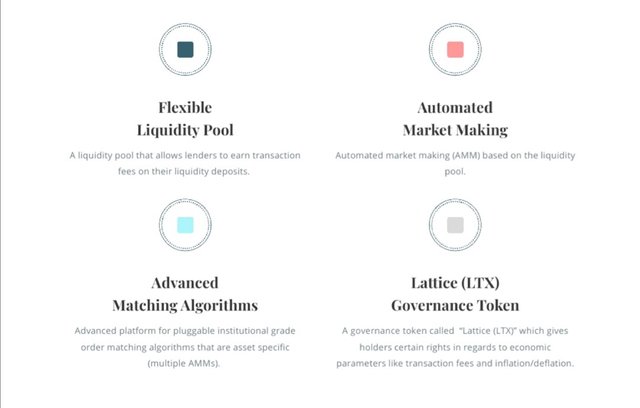 LATTICE EXCHANGE TOKEN PLATFORM
The grid token will be termed or basically tagged with the acronym "LTX" and will be introduced to the grid platform which will basically act as a governance token as well as an incentive related to trading activity in the protocol. LTX tokens will have a total of 100 million LTX in base inventory.
Token Distribution Information: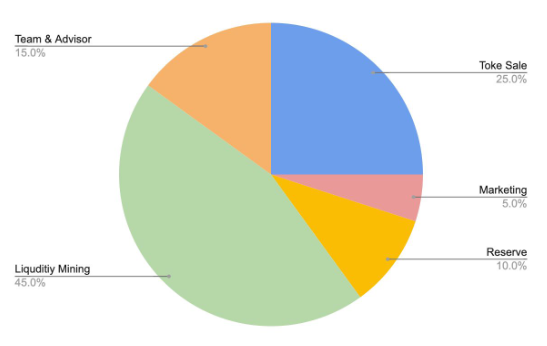 The token has a burn feature implemented, it will pay off in the long run by continuously increasing the value of the asset. 0.03% of each assigned transaction will be charged a fee, although this may be changed by the governance committee.
bounty0x username gadithomason
For More Information click below
Website: https://lattice.exchange/
Telegram official: https://t.me/latticeexchange
Whitepaper: https://lattice.exchange/Lattice-Exchange-Official-Whitepaper.pdf
Official Press Release: https://finance.yahoo.com/news/lattice-exchange-announces-early-backers-130000479.html
ANN: https://bitcointalk.org/index.php?topic=5278016.0
Instagram: https://instagram.com/latticeexchange
LinkedIn: https://www.linkedin.com/company/lattice-exchange/
Twitter: https://twitter.com/LatticeExchange
Facebook: https://www.facebook.com/LatticeExchange/
Note "A sponsored article written for a bounty reward."