NARWHALSWAP - MAKE GLORIOUS THE WORLD OF DEFI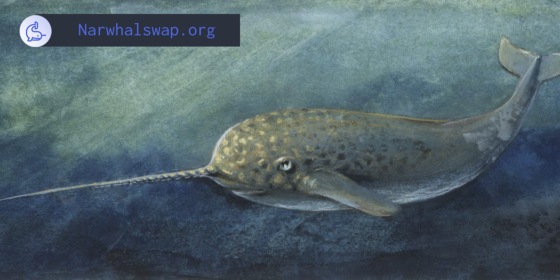 hey guys, so many defices are circulating today. This time we will study the Narwhalswap project. Before discussing the project let's learn about defi first. I'm sure almost all of us already know. This concept was so quickly adopted by the community because they so benefited from this concept. Until now DeFi was one of the best concepts in the history of cryptocurrencies.
Some people choose DeFi to earn passive income from the liquidation pool. the way it works is that they add a pool to a DeFi asset with a wide selection of coins provided by the Plaform, so that from that pool they get shares from the liquidation they add. It's interesting isn't it? investing in assets as well as passive income is definitely what everyone wants. It's a shame some of the public are so scared of DeFi. some of them also do not know cryptocurrencies. At the moment, I think the best thing about investing is DeFi, with not so much capital because assets can be exchanged without any minimum restrictions. Well here we will also introduce the currently very popular DeFi project Narwhalswap.
Narwhalswap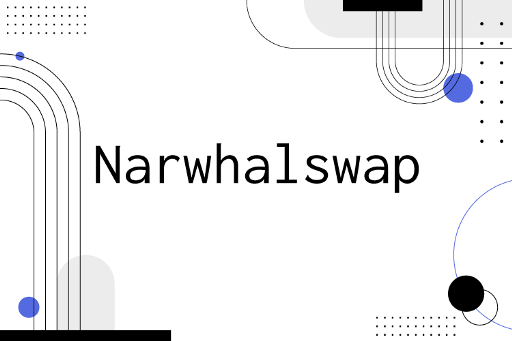 Narwhale was taken from the ancient monoceros monoceros which are sized animals whales have large tusks and canines. It is located in the arctic ocean around Greenland, Canada and Russia.
as Narwhale this project will be a wild animal in the ocean (exchange). maybe this is the principle of this project. Bsc(Binance Smart Chain) is a marine habitat of Narwhale. Narwhaleswap aims to expand DeFi in Binance Smart Chain, which is in demand at this time. This new DeFi is so trending. However, the original DeFi chain will get denser it will be the convenience of the transaction. It's time we moved on to Narwhaleswap.
Narwhalswap is an AMM protol in Binance Smart Chain focused on the need for DeFi projects in this chain to make the world of DeFi resounding. Narwhaleswap adopts a combination design concept to keep investors and traders interested. the system is carefully designed by a team of experts to run effectively according to the objectives, Narwhaleswap is an Ocean unicorn!
Among the many very popular concepts of defi is the AMM + Yield Farming Model. The AMM model is to deposit token pairs in liquidity, traders will receive a few percent of the cost of the transaction in the pool. However, there is a shortage of AMM + Yield Farming models that make it possible to token creation without restrictions so that inflation can be easily the liquidity of miners cannot run in the long term.
Here Narwhalswap is here to solve the problem by create protocols to optimize the system. The protocol enable the locking of other project tokens that will give token traders NLP. With NLP tokens, you can obtain NAR and use rNLP to liquidation mining in the quality of other projects on the bsc network.
The total supply of NAR is 21 million NAR. with customized liquidation , this will be different from the current market model. This is the formula of the current miner's liquidity:

Narwhalswap will adjust the algorithm of the amount at stake of the user and turn it into NARPOWER. With a formula like this:


Buff level depends on how many staked each day. calculated since 1 stake and increase by 50% per day to buff maximum. and will be reset to 1 stake when harvesting NAR or removing NLP tokens.
MAXIMUM BUFF RATE
This works so that the pope does not get much advantage in kolah. Therefore, THE MAXIMUM BUFF RATE should be set for each range. Retang is divided into three:
small has MAXIUM BUFF RATE = 9
General has MAXIUM BUFF RATE = 15
with a top stake of MAXIMUM BUFF RATE = 3
The sum of the three ranges depends on the total miners like this: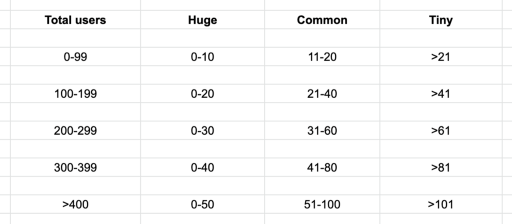 Conclusion
Narwhalswap is an interesting AMM exchange as well as Yield Farming with this number of shares makes us able to invest with a fair share of so as to maintain a DeFi ecosystem that is in high demand by Investors.
For more detail information, you can learn full about Narwhalswap with click link below:


Website : https://narwhalswap.org/#/page/swap
Twitter : https://twitter.com/narwhalswap
Telegram : https://t.me/narwhalswap
Medium : https://medium.com/narwhalswap
Discord : https://discord.com/invite/svKCf67
GitHub : https://github.com/narwhalswap

Author : Innerpumper
Bitcointalk Profile Link: https://bitcointalk.org/index.php?action=profile;u=1139194
ETH wallet address: 0x8F5706C0De7775910F8E593f60d50897C43E7f0c
POA: https://bitcointalk.org/index.php?topic=5279517.msg55394817#msg55394817