Matcha Contest: $50,000 ETH Give Away!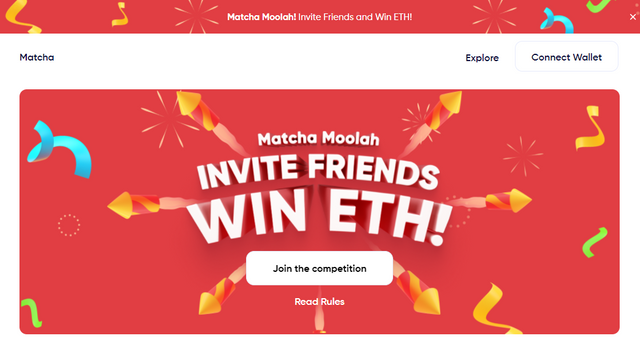 Matcha is one of my favorite token exchanges and they are running a referral contest until Chinese New Year (2/12/2021)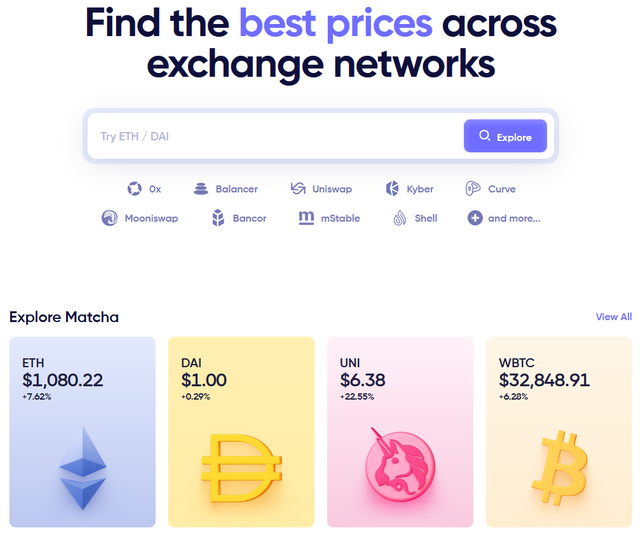 Invite friends and family and you can win ETH 🎉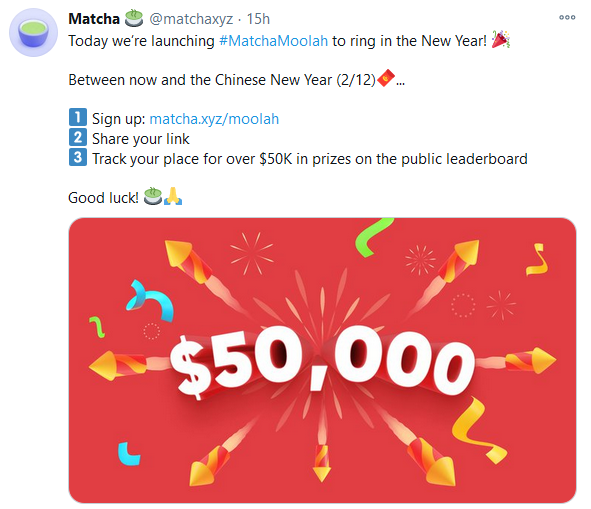 🥇 First place = $10,000 in ETH
🥈 Second place = $6,000 in ETH
🥉 Third place = $2,000 in ETH
🏆 Referred users of the first place winner = $100 in ETH
Additionally, the first 320 users referred by the first place winner will win $100 in ETH each.
They have a leaderboard that you can check who is winning... $10,000 in ETH 🤤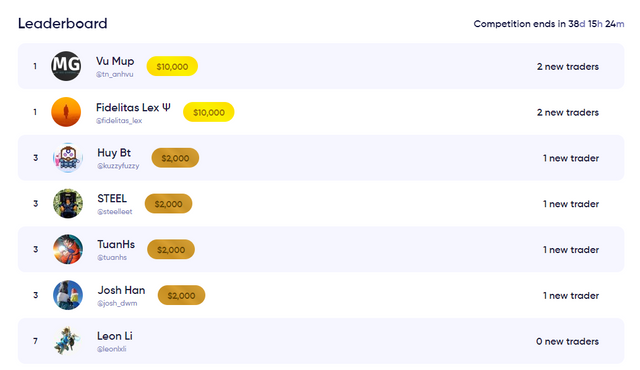 You can use my referral code here and start trading or you can sign up and start your own referral.
I didn't see any trade minimum so I guess any amout will count?
Just be careful though because ETH gas fee is pretty high right now so any ETH transactions could cost you a lot of money.