The sound of dew falling from the leaves of the trees and the chirping of the birds in the winter morning.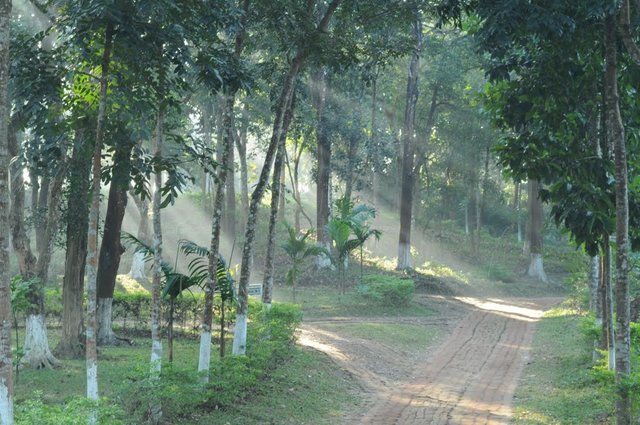 image source
The dewdrops from the leaves of the trees and the chirping of birds made my life in the countryside last winter. The sun shone brightly in the eastern sky with a lazy blanket and fog, and the dew shone like pearls on the grass in a small sun. Winter morning in rural Bengal comforting Who wouldn't love to visit a village house? Breaking the windows in the canteen, the sunlight can wake me up in the morning, but I lie down on a blanket because of the Kankan cold! I was impressed by the amazing aroma that permeated the air. I was always curious to see my aunts burning the juice of the day in the oven, making various winter cakes and telling stories.
A group of children, on the other hand, used to walk barefoot in the dew-infested metopath. I can also be their partner, a little ahead of both eyes will meet a beautiful field of mustard. It is as if a yellow sheet had spread out under the open sky. What a beautiful environment! Today, these scenes are just a myth in the rule of machine sound and the various companies are freely formed!
I have been very naughty since childhood. So the winter effects did not bother me much. In my growing village. There were no stone walls built of bricks and no continuous piles of cars, I could feel the winter effects very much in the village. In this age of modern racing competitions, the only way to keep a car moving is to run in the city's mechanical field. But ignoring the low winter here, the cold winter of the local bones is so much fun, which I always remember, I want to go back to that childhood momentum!
When winter comes, I remember the remaining days. That winter morning in the village still haunts my heart, I know I will never come back with lost days. We still want to go back very close to nature, and enjoy the winter morning lost in the open sky.