Delegation Committee First Communication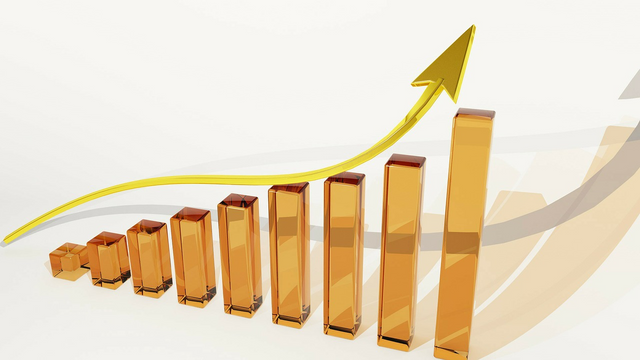 The Delegation Committee is extremely excited by this opportunity and are happy to get started working on a comprehensive approach to delegation. It's a great opportunity to serve on this advisory committee to Steemit Inc and help attract new users as well as accelerate the growth of existing businesses and communities to the Steem blockchain. We've already set a weekly meeting time, had our first meetings and agreed upon the following list of tasks that need to be accomplished and present the following as our approach. This should be read in conjunction with the original announcement.
Initial todo list:
Common Communications account: @delegationtrust
Existing Delegations
Existing Delegations Re-Balancing
Delegation Quarter End Re-Blanacing
KPI Guidance
Community Tier
Application Fee
Exisiting Delegation Renewals
Process for Establishing Community Validation
Notice of Committee Expansion and Application Process
Screening Committee
Roadmap
Delegation Benefits to @delegationtrust
Delegation Trust Community Standards
Delegatee Standards
Evaluation Process
Public Communication
---
@delegationtrust has been created as the public account for the Delegation Committee, and keys have been placed with eonwarped, starkerz, and aggroed.
All accounts looking for new and renewal delegation through their applications are instructed to add the #delegationapp
Existing Delegations Re-Balancing:
Current delegations of misterdelegation (Click 'Delegations' tab, and 'Outgoing', to see up to date stats):
| Account | SP |
| --- | --- |
| steem | 2,909,546.604 SP |
| spaminator | 2,748,111.781 SP |
| dtube | 2,060,054.658 SP |
| oracle-d | 2,034,884.356 SP |
| utopian-io | 2,021,972.381 SP |
| steemcleaners | 1,545,039.920 SP |
| steempress-io | 1,023,868.355 SP |
| steemhunt | 1,023,868.329 SP |
| fundition | 1,023,267.027 SP |
| tasteem | 1,023,266.990 SP |
| busy.pay | 515,568.457 SP |
| esteemapp | 515,014.053 SP |
| mack-bot | 259,722.105 SP |
| blockbrothers | 76,308.168 SP |
| steemitboard | 30,492.054 SP |
| bittrex | 10,257.270 SP |
| poloniex | 10,257.270 SP |
| deepcrypto8 | 2,021.192 SP |
| binance-hot | 202.119 SP |
As mentioned by Utopian in this post we will request the removal of the delegation on July 31st.
With the existing delegations in place there is currently 249,789 unused Steem Power on @misterdelegation.
Existing Delegation Re-Balancing
As mentioned in the new delegation process post,
Projects with existing delegations will be re-balanced in order to fall in line with the new Tier system. In order to accommodate projects with existing delegations that exceed the new Top or Mid-Tier amounts and have on-going obligations to clients that are based on their current delegation, there will be a quarterly step-down in delegation sizes for these projects until their delegations align with the new Tier system.
The first delegation step-down's will begin at the start of the 3rd quarter on October 1st, 2019. We will have reviewed all existing delegations prior to that.
We're targetting August 9th to release the Delegation Renewal Application.
Renewal Applications will begin in August. Exact dates to be provided next week.
Delegation Quarter End Re-Balancing
On October 1st all existing projects will have the first delegation reduction of existing delegations take effect. For delegations that have been approved existing delegations will move closer to the maximum of their approved tier.
KPI guidance
We would like to inform people searching for delegation of what we currently are valuing the most as we review delegation requests. These are not formal KPIs as these aren't quite metrics, but you can use these objectives when designing your measurable KPI. These are generic. You'll need specific ones when applying:
Revenue Generated- How much revenue does your business generate?
Burnt Steem- Do you have a portion of your operation that burns Steem?
Powered up Steem- Does your operation power up or facilitate people powering up steem?
New Members- Does your business attract new members to the Steem ecosystem?
Retain Members- Does your business help retain Steemians on the platform and keep them active.
Activity on Chain- Does your business create a meaningful amount of meaningful transactions on the platform? (comment and wallet spam don't count)
Eyeballs-Does your business impact the amount of traffic (views) on Steem?
Amount of Steem held by Users/Clients-How much Steem is delegated to your project to be managed on behalf of clients?
Community Tier
We hope to add a community Tier in addition to the Top, Mid, and Test tier. We'd like communities that aren't businesses to be able to apply for a delegation. We are still working on the details of how this would look.
Application Fee
We will be requiring an amount of SBD to be burnt (sent to @null) as an application fee for both new and renewal applications. A link to the transaction will need to be included in the application itself (edits to come soon).
The fee will be
100 SBD for the top tier.
65 SBD for the mid tier.
40 SBD for the test tier.
Existing Delegation Renewals
Businesses looking for delegation renewals will have to submit them in August. Failure to submit an application for renewal will result in forfeiture of existing delegation. We will supply a process for this shortly.
Renewal applications must burn the application fee for their target tier to be considered for renewal. Transaction ID will be included in the delegation renewal application.
Process for Establishing Community Validation
We will hold public hearings where a given project can pitch their project and where the community can give support and/or critiques. This will also help us determine whether or not a current top-tier project has the backing of the community.
We're still evaluating the correct timeline. We're currently considering biweekly public hearings so people with proposals can bring them in front of the committee and the public.
Notice of Committee Expansion and Application Process
The Committee welcomes a handful more people to volunteer. We're looking to expand to add more people. If you're interested, we'll make a post regarding the process and timeline. We want to get some initial pieces worked out and setup. We also want to remain cognizant of Steemit's request to keep the committee to three members, so we still need to work out details of what this might look like that satisfies the major stakeholders.
Screening Committee
We are exploring the idea of one or more screening committees. This will largely depend on the number of proposals brought before the Delegation Trust team. We will keep the community informed if we move in this direction.
Roadmap
Committee Member application process will be described in August.
Delegation Renewal Applications will begin in August. Exact dates to be provided.
Delegation Re-Balancing will occur on Ocotber 1st.
New Delegation Applications we aim to complete by October 1st.
Delegation Trust Community Standards
The trust of the community being paramount, the delegation committee agrees to abide by the following code:
Steemit has a large stake of Steem they are willing to use to incubate projects in the Steem ecosystem. They are allowing the Delegation Trust team to serve an advisory role. It is paramount that the team work openly, honestly, with good communication as the team does everything in its power to attract, retain, and expand businesses and communities on the Steem blockchain.
Community faith in this process is paramount to its success and the Delegation Trust team promises to act with integrity, honesty, dedication, and with Steem altruism as the core of what we do.
To be exceptionally clear the members of the committee are expressly forbidden from the following and Steemit is in their right to remove any committee member for performing the following at any time.
No member of the committee will use the delegation process to trade for favors in any pubic or private setting.
No member of the committee will vote on any delegation application where they have a direct investment of $500 or more.
The committee at no time will use the @delegationtrust account for witness voting.
Committee members at no time will use the @delegationtrust accounts or any associated accounts that come into creation to vote for private posts of any of the committee members.
Delegatee Standards
Any delegation received by communities and businesses is provided to grow the steem ecosystem and generally increase the utility, consumption, and use of the Steem token. Those that recieve the delegation are entrusted to use it in such a way that encourages powering up and/or burning Steem while attracting new people and retaining familiar ones. We want to see new businesses, more Steem powered up, burning steem, new people interacting with content on Steem, and meaningful transactions happening.
Projects that use the delegation for purposes not described in their applications, that distribute votes primarily to project operators, and that generally fail to meet any of the metrics will be warned, given a timeline and suggestions to improve, and those that still fail will have their delegation removed.
This delegation isn't your right. It's a privilege that can be terminated at any time. If you're not making Steem more valuable through your actions we'll make sure that the delegated Steem is placed on a business or community account that will.
Evaluation Process
We want to be as uniform and open as possible when evaluating projects for delegation. It's outside the scope of this initial communication, but we'll be working on a rubric (formal evaluation score sheet) that businesses and communities can see so that they know how we're evaluating them. It will also keep us consistent.
That said, not all rubrics are perfect or adapt to every situation. We'll use it as a strong guideline, but reserve the right where appropriate to consider more than what's in the standard approach.
Public Communication
This document serves as the first formal communication from the newly appointed Delegation Trust, which serves as an advisory committee to Steemit Inc. We'll continue to provide updates as they are available via this account.
Please be mindful of deadlines.
---
Edits:
Added different fees for each tier.
Fee is purely in SBD.