Steempress Delegation Renewal Application review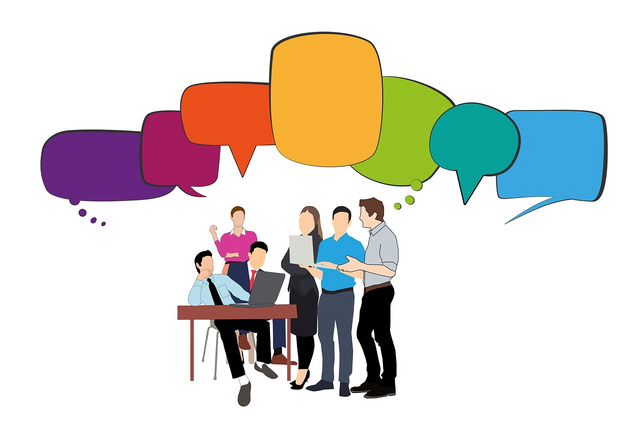 Steempress Delegation Renewal Application review
---
Deadline: October 8th, 23:59 UTC
We have prepared this commentary as a step prior to final processing of scores and delegation recommendations to Steemit. We'd invite you to respond to the questions presented here in the comment below. This project has a lot of merit and we also see some good areas for business improvements.
We plan to score the application based on reponses provided here before submitting to Steemit.
Please submit one answer per comment below and reference the question number in the comment.
Original Application: https://steemit.com/delegationapp/@steempress/steempress-delegation-renewal-application
Questions from the Committee
Please note that scores above are preliminary and will be improved once the committee has received acceptable responses to the below clarifications.
Please respond to the clarification questions in the comments section below.
Please respond one question per comment and put the clarification number at the start of the comment.
(3) Project Info:
(3.1)
There's no company listed so when people pay for a pro-service where does the money go?
(3.1)
Specify what Legal entity is this project being run under. If none, then please provide names and addresses of individuals who are responsible for the project. Details can be provided privately if you do not want your addreses on the blockchain
(4) About terms of delegation:
(4.2)
Your terms of delegation seem like your own requirements rather than something that Ned said. Was there direct communication on this?
(5) About market:
(5.1)
We really like the problem/market that you're trying to address, but it's hard to match that up with how you're trying to address it. Your problem statement actually seems more like there aren't enough curation trails for word press users rather than there needs to be more Word press users migrating to Steem.
Your market fit focuses on the items in the below KPI's, The committee proposes to focus your project deliverables on the following KPIs:
How many word press blog spots have incorporated SteemPress (primarily by people who are new to Steem).
How much engagement & commenting from steem community to blogspot owners is achieved?
Please provide practicable and realistic targets and dates for achieving these.
(6) About core team details:
(6.1)
Can the project confirm that it will bring more core team members on in the form of either paid employees or volunteers? The success of the project will likely be highly challenging with such a small team
(8) Business Strategy
(8.3) Increasing steem power powered up and burned
(8.3.1)
Does Steem press have a target date to bring in a client / community / user who will purchase 150K+ of steem in order to reward their user base via steem press?
(8.3.2)
How many pro users does Steem Press have and is there a target number of pro users with a target date for achieving this?"
(8.4) About financial incentives to Steemit/community
Your short answer appears to be "nothing." We agree that the opensourcing of Steem Press is great and a valuable contribution, but we're still looking for the ongoing benefit of a 1M steem power delegation.
How does your current approach get new users to purchase steem?
(8.5) Financial stability after delegation removal
How will this project bring in more value from steem purchases (or other boost to the Steem platform) than it distributes via its Steemit-delegation upvotes?
(9) KPIs
(9.1) Please clarify the target timeframe for achieving each of the specified KPIs
(9.2) It would be good to add two more KPIs:
(9.2.1) How many Wordpress blogs have incorporated SteemPress.
(9.2.2) How much engagement & commenting from steem community to blogspot owners is achieved?
Please provide practical and realistic targets and dates for achieving these
(10) Token Distribution
(10.13)
How are you incentivizing yourselves or others to bring in new Word Press communities?
(10.14)
Can you do a token distribution with an equity token instead of powering up your individual accounts with Steem from steem power delegation provided by steemit inc?
(10.15.1)
Please specify if you will provide other services to the steem community until the project is in a position to make a token offering?
(10.15.2)
What incentives / initiatives can the project provide that prevents it from leaving Steem following having received such a significant delegation?
(11) Delegation Request
(11.1)
This project has already had a delegation for 1 year, this will make a total of 3 years. Does the team agree that this is a fair amount of time?
Above 12 months extension is stated, but here it is 24 months. Please clarify if you are requesting 12 additional months or 24 additional months.
(13) Metrics
(13.3) New Accounts Onboarded
(13.3.1)
What plans do you have to grow the new accounts metric?
(13.3.2)
Have existing Wordpress users been brought into Steem? Recent success stories would be good to illuminate here.
(13.3.3)
Does your project have a list of high level word press bloggers that you will target to bring into Steem? If not, would you agree to create one and present to the committee?
(13.10) Steem deelgated by Clients
Please clarify what service you provide to your clients in the client list attached to your application that falls under the scope of your project for these clients. i.e. are you providing steem press services to these clients and are they paying for these services?
(13.15) Road Map
Please provide more long term milestones since there is a lot happening in 2019, but nothing in 2020.
(14) Other Questions
(14.1) Do you have published guidelines for how the delegation vote is used?
Deadline: October 8th, 23:59 UTC
100% Beneficiary set to @steem.dao