[Design Process] Pillar Wallet - Introduction and User Personas
Every time I start a new project I think about the Users that will use the final product.
Welcome to this series of posts where I describe the process I took when I was creating a Pillar Wallet. Though before we jump there you're probably wondering ...
What is Pillar Wallet?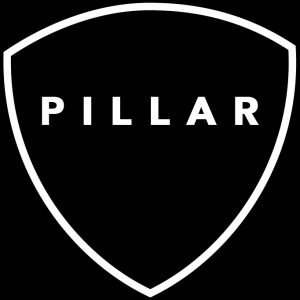 Image Source(direct link to img)

The Pillar team has a huge mission ahead of them. They want to create a Personal Data Locker where everyone will be in control of their data and can choose to monetize them and share them, or keep them private. Basically it's a wallet for all your Digital Assets.
Now that is an elevator pitch I'd use, but to learn more go to their website.
It is a cool sounding project.
And Pillar team was having a contest where they asked the community to design a Wallet for them
The Brief
Here's part of the brief from the Website
Pillar wallet 0.1
Our first goal is to design and build our 0.1 wallet and eventually get it to the 1.0 wallet we launch. Here's what you can do with Pillar wallet 0.1 ...

Create and set up a new wallet (single-factor ID - email required)
Back up your private key (self storage)
Restore a previous wallet
Accept transfer of ether in
Transfer ether out
Copy your ether address to the clipboard
Show the current value of ether according to some service
Show transaction history
Send a feedback message'
It was not necessary to create all the screens or submit the whole design. The idea was to show your thinking and then you might get an option to work with them later on.
The Process
Because I would not have to create everything I decided to take it pretty seriously and try to make as much as I could with my limited time.
And this project enabled me to live my dream of working on a Blockchain/Crypto project and solving problems for newcomers and people in this scene.
My focus was on research.
I did not want to create "just an interface". Being in love with User Experience, Design Thinking and Human Centered design I wanted to make sure I'm actually solving some real problems of real users.
I'm already in the scene for some time and I'm lucky enough to be in the Crypto hub of Europe, Czech Republic. So I already know many different users, from expert crypto anarchists to people who are curious about it or just started.
This made my job so much easier.
I went ahead and did some interviews, I created some online questionaires and gathered as much information as I could.
Based on that I created some ...
User Personas
User Personas represent a "category" of different users I'm designing for and this helps me to focus on the target audience. I had around 7 personnas but I decided to use just 4 for the initial version of the wallet.
Also, all these personas are based on real people so later on I had a chance to test all my assumptions with people who fit into these personas.
So here they are, the User Personas for Pillar Wallet.
Penny, the Student
Age: 16- 24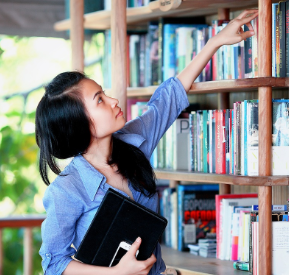 About
Penny is new to the whole crypto world. She saw a Crypto ATM in her shopping mall and once she saw the news about Bitcoin and how it keeps rising.She looked a bit into it online and she is intrigued about the fact that she can save her money on her phone and there is even potential they'll be worth more once she'll want to spend them to buy that summer vacation/Macbook she so wants.
She'll just buy the crypto and forget about it for few months.
She's happy if her value goes up.
She'd be sad if the value goes down.
Problems
She is not aware about security of Wallets and that she "has to be her own bank".
She might be setting up her wallet at a public space (eg. in a shopping mall next to an ATM)
Might be emotional if the value drops and she checks out the wallet at that time.
Solutions and Features
Have an easy security setup process that is not complicating the setup and does not show the backup phrase.
She needs to easilly receive payments and know her value in Fiat.
Might be a bad idea to show a graph.
Patrick, the Finance Guy
Age: 24 -32
First time Crypto buyer or relative beginner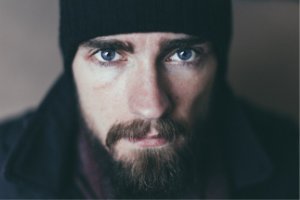 About
Patrick is moving in a finance world. He heard about Bitcoin and Ethereum and saw how much they're growing in value. Some of his colleagues made some nice money already. So he is intrigued. But with the current price development and his financial training he is worried that Crypto is in bubble due to a quick rise in price in last two months.
One of his colleges told him about ICOs and that that might be the best way to get early on the bandwagon and that Ethereum is the best platform for it. And that "It is gonna be huge".
Patrick thinks he's a smart investor and he'd rather invest in something early if it has huge potential
Thought he might want to dabble in some trading as well or invest into some other coins so he'd want to send money to a
Problems
He doesn't know what he's doing and if he is sending money to the right wallet (ICO).
He does not know that fees for ICOs are higher and that how big of a fee he uses might determine if he ends up buying a piece in the ICO.
He might want to send money to an exchange but he is not sure if he's sending it to the right address. He doesn't understand the weird letters so he questions if he's doing the right thing.
He wants to receive his money from an exchange, too and wants to be sure his coins will come back to him.
Solutions and Features
Educate him on the fees when sending to an ICO smart contract. (Fess to Smart Contracts are higher in General)
Show him the name of identified Address (Eg. This is a known Exchange address, this is an ICO address for ConCoin, etc. )
Pilar, the Business Owner and Freelancer
Age 25-35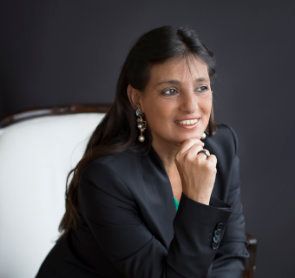 About
Pillar is a freelancer and business owner. As an entrepreneur she heard about Bitcoin and crypto a while back, and she also jumped on board a while back. It was a profitable experience. Though as she is longer in the scene she's also aware of some hacks and people losing their funds so she's cautious. She knows that she has to be her own bank and she wants to be properly secured
She receives some of her payments in Crypto from her clients, and she also pays some of her contractors in Crypto. Sometimes she gets paid in person, other times it's over an email. She knows how much she's charging for her services and same for her subcontractors.
Problems
Multi-sig wallets are hard to setup and manage, especially if one forgets.to do it in advance.
Security is important but she doesn't know all the best security practices like Encrypting her Hard drive, etc. And frankly, she does not have time to research all that. And she sure as hell does not have a security box/ a vault.
She wants to send or receive crypto in conversion to fiat as hourly rates are calculated in Fiat.
Solutions and Features
A simple multi-sig wallet setup, and due to being on Ethereum, this is also possible after the creation of the wallet.
Good Security (connected to the point above) that prompts her and teaches her how to secure her wallet securely.
Address book where she can select people she pays often.
Being able to select how much to pay in Fiat. and convert it automatically.
Being able to setup how much she should receive in Fiat and perform the transaction in person, or even send it over to a client via IM or Email.
Podrick, the Newbie Developer
Age 23 -27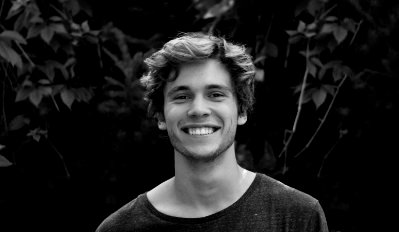 About
Podrick is a Developer who heard about Crypto through his colleague who keeps bugging him about it all the time. As he's a Developer he likes the idea of Ethereum as a computer and might even want to try it out later on. But he knows he probably won't. However, he wants to invest into Crypto as what if his colleague is right and this is the future? And he has some spare cash right now so he wants to buy some with the help of his colleague and forget about it for a year or two.
Problem
Does not know much about crypto. He just knows he wants to receive Eth for 200 Euro he sends his colleague and he wants to make sure he receives it.
Solution
Show the progress of the transaction, what status it is in, etc.
Next Time
We will continue the process in the next post. We'll look into User Stories and some additional problems uncovered doing that.
Stay tuned for more and click on follow to not miss a new post.
---
Join me on the journey at learning and improving in Design. Together we can learn faster.
---
Design Thinking
An account dedicated to human-centered design with a dream of making crypto and block chain usable for an average Joe.
You can look forward to
Learning Resources and Material
Design Breakdown and Critique
Inspiration
My Learning Journey*
My Work
Other people's great work (resteemed)
and some surprises plus any suggestions from the audience.