[Learn by doing] Task-focused vs Product focused design - TV Remote Control on a Smart-phone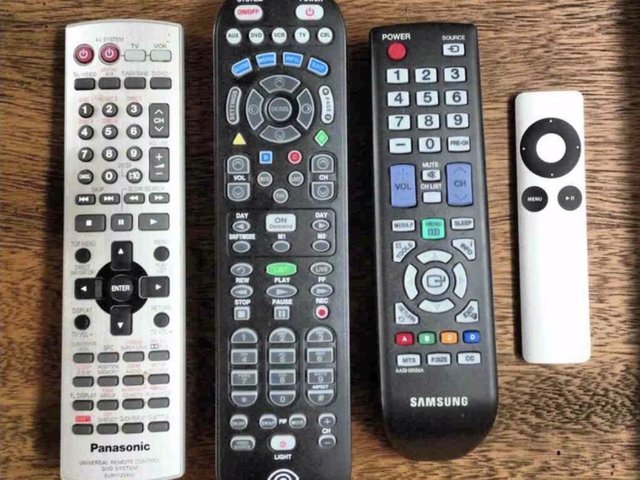 Task-focused vs Product focused design.
When you're designing things - be it a product, app, or a service - you want to focus on the actual product and get in as many awesome features as possible and make it awesome that way. Though that's not recommended.
That approach is called product-focused design - where you focus on the product, what it can do and packing in as much as possible and do as much as possible.
To keep it short, nice and simple let's design a remote control for a smart phone that is product-focused and explore the concepts this way.
It has all the features a remote can have:
changing channels, channel numbers, volume, recording, on/off, settings, even the signal strength.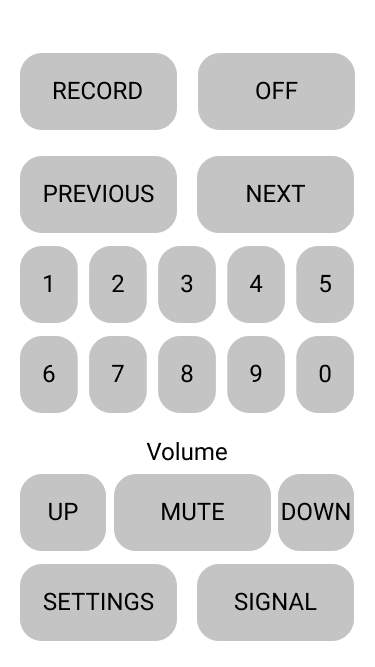 Is there anything wrong with it?
To see the fault, let's look at the other side of the coin - which is task-based design.
Here, we first look at a task our user wants to accomplish and what environment they are in when they are trying to accomplish it.
So for a TV remote the tasks woud be
Record
Turn Off
Change volume
Change channel and Chosing channels
And the environment is pretty social where people around you can influence you in your tasks or influence what you do and you're multi-tasking (talking to someone, watching TV, checking the notification that just got in while you are changing a channel).
On top of that, more users are likely to be using the remote (kids, your spouse, guests).
So here's a quick mock-up.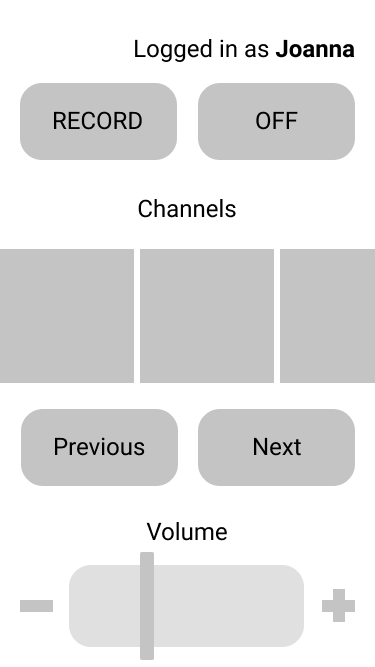 The volume control alows the user to quickly change the volume without having to press one button many times to set it higher or lower (or even quickly muting it) but also keeping the fine-grained with the buttons to the side if required.
The most important and most common task is changing channels which is easily accessible by a thumb. You can mindlessly circle through all the channels if you desire so. But you can also quickly change to a speciic channel that will show you what the channel is and what is playing straight on the phone. So you don't have to remember what channel is which number.
It is also ordered based on what you watch the most.
Also, if you 3d-touch (or force touch? Whatever Apple calls it) then you also see more information regarding the current program on that channel with a live view, too.
And the last are Record and Power button. As these functions are not used that often they are at the top (not that easily reachable). This way you are less likely to accidently tap on it when you're fighting for the remote with your kids :).
Now is your turn. Show me your product and task-focused designs. Could be a TV remote control, too. But it's up to you. Pick anything.
---

Top Image Source(direct link to img)

---
Join me on the journey of learning and improving in Design. Together we can learn faster.
---
Design Thinking
An account dedicated to human-centered design with a dream of making crypto and block chain usable for an average Joe with a dream of working on crypto-related projects full-time.
You can look forward to
Learning Resources and Material
Design Breakdown and Critique
Inspiration
My Learning Journey
My Work
Other people's great work (resteemed)
and some surprises plus any suggestions from the audience.
Unless specified otherwise (eg. unless I use different license) all the content is licensed under CC BY-NC-SA