A Gayo Pattern Design for Hijab - Desain Motif Gayo Untuk Hijab [ENG/IND
Hello everyone! I hope your days are happy and enjoyable. This time I will share my experience in a Hijab design project. A motif design for HIJAC (Hijab Aceh). Hijac is a business formed by my friend who is now in Dubai. He wants a design that is distinctive and thick with Acehnese culture. Kerawang Gayo became my choice. You can visit their Instagram to see more. This is the first hijab motif I made.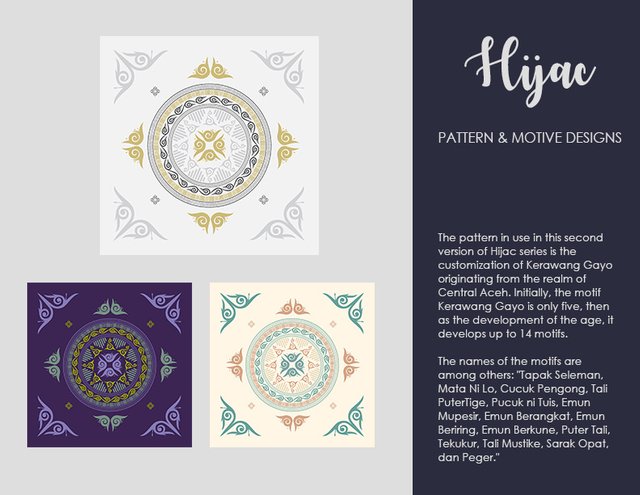 Techniques and Color Combinations
Techniques in making this hijab design is by using customized line art tools in CorelDraw. I am currently continuing with other patterns for the development of Hijac, which still uses the Aceh motif.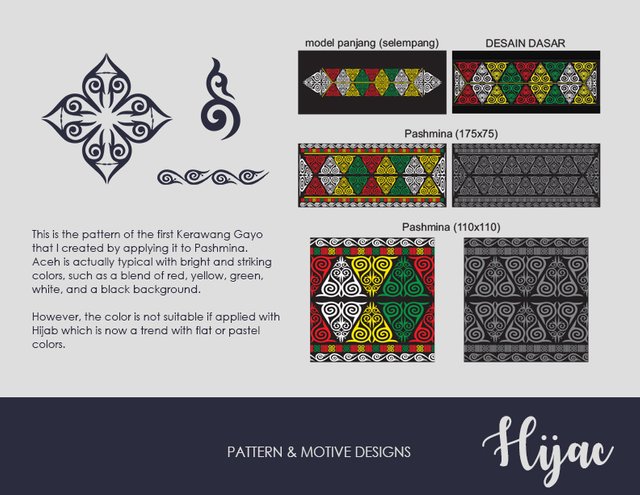 From a variety of pattern combinations, selected designs that fit my client's taste.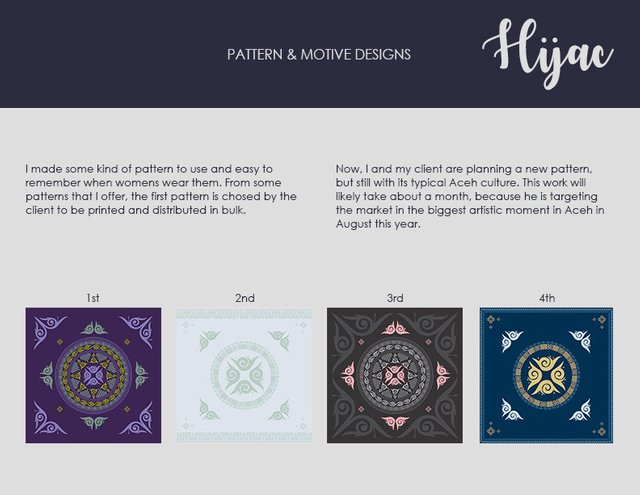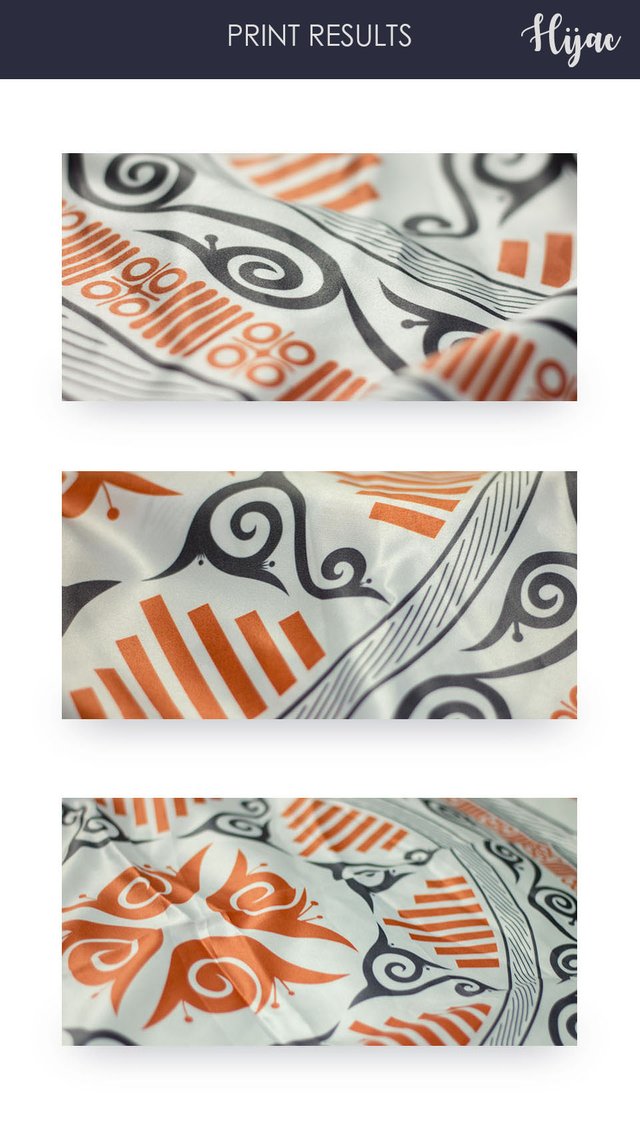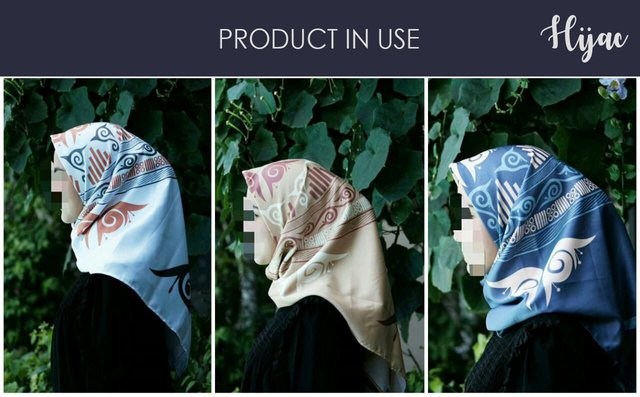 Many people like the design I made, they say it's unique and there's nothing like it or could be said a limited edition. Now I am getting excited about making new patterns again :)
Bahasa Indonesia
Halo semuanya, semoga hari-harimu senang dan bahagia. Kali ini saya akan membagikan pengalaman Saya dalam sebuah project desain Hijab. Sebuah desain motif untuk usaha HIJAC (Hijab Aceh). Hijac adalah sebuah usaha yang dibentuk oleh kawan saya yang kini sedang berada di Dubai. Ia ingin sebuah desain yang khas dan kental dengan budaya Aceh. Kerawang Gayo menjadi pilihan Saya. Ini adalah motif hijab pertama yang saya buat.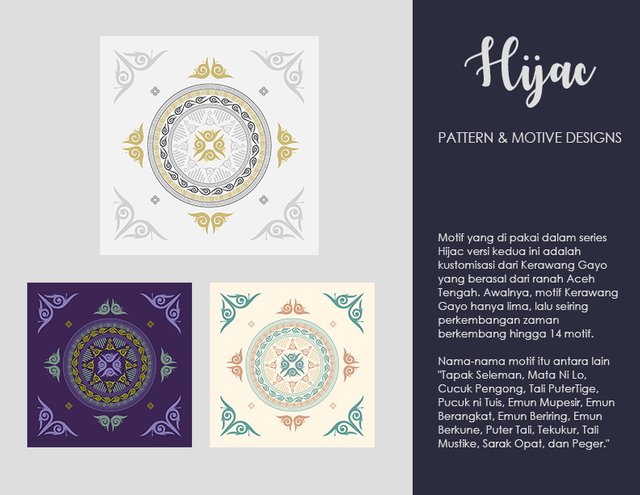 Teknik dan Paduan Warna
Teknik dalam membuat desain hijab ini adalah dengan menggunakan custom line art yang ada di CorelDraw. Saat ini Saya dengan melanjutkan dengan membuat motif lainnya untuk perkembangan Hijac, yang masih menggunakan motif Aceh.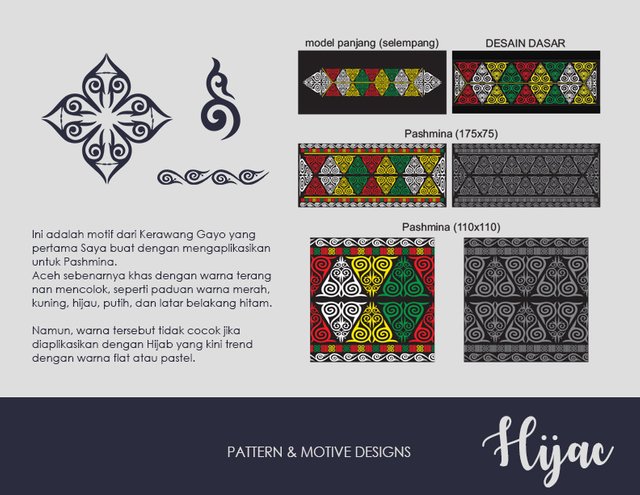 Dari berbagai kombinasi motif, terpilih desain yang sesuai dengan selera client Saya.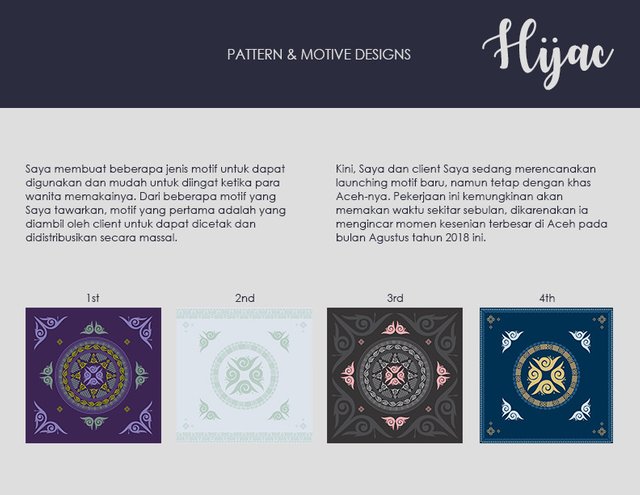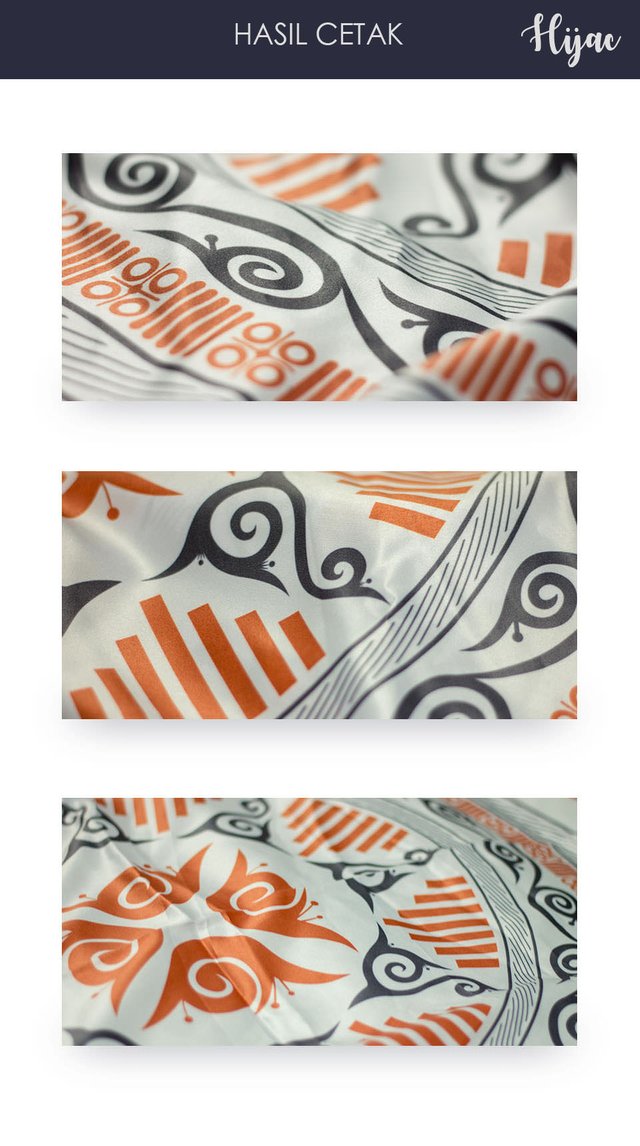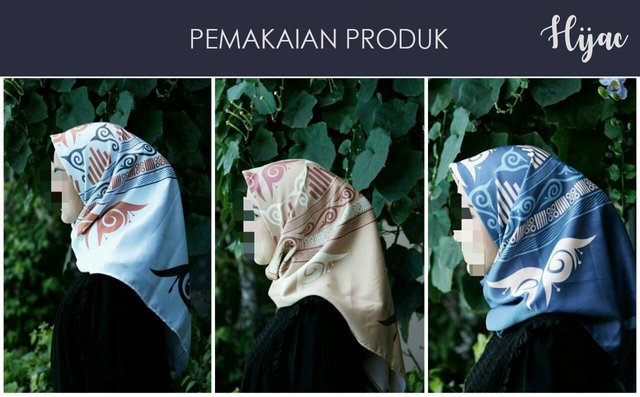 Banyak yang suka dengan desain yang Saya buat, mereka bilang ini unik dan tidak ada yang menyerupainya alias limited edition. Kini Saya semakin bersemangat membuat motif yang baru lagi :)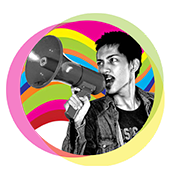 Visual Design | Photographer | Videographer