The Flatterer - Der Schmeichler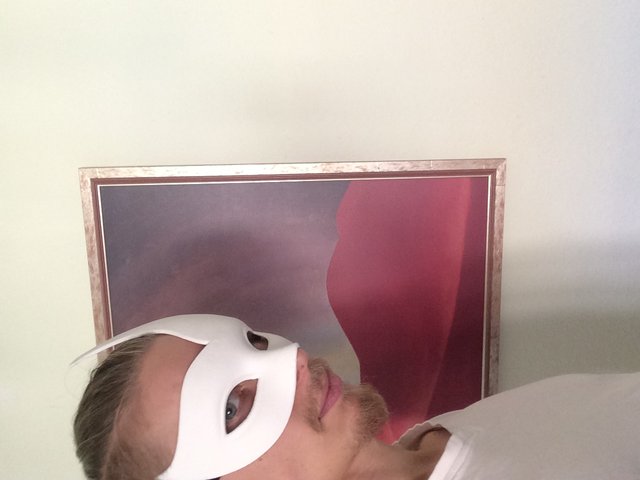 Isn't it strange what human beings are doing just in order to get what they want? - Ist es nicht komisch, was wir Menschen alles machen um das zu bekommen, was wir wollen?
No-one would deny that they want to live a happy life. But the meaning of happiness seems to be nothing general but rather individual. But is that really so?
We all crave love and yet don't like uncertainty. Or are we? What is love? Some biochemical reactions? Some mystical power that holds the universe together? Something we control? Something that controls us? Something we receive? Something we give?
Something We give out to receive? Something we receive only when we are lucky? Something we can work on? Is it random? Is it a choice? Faith?
Well however it is. Human beings want to live a fulfilled life. In order to do so, we most of the time subconsciously use strategies to deal with our environment. Theoprastus as student of Aristotle described 30 Characters - My Readers already got to know the Ironical Man If you are interested you might as well just read Theoprasts Characters yourself. Of course, if you are not willing to stick your nose into the little book you can read some parts here and in future posts of mine. It is remarkable how close his "characters" are to human behaviour even today!
But now let's give the word to Theoprastus
The Flatterer
Flattery may be considered as a mode of companionship degrading but profitable to him who flatters.
The Flatterer is a person who will say as he walks with another, 'Do you observe how people are looking at you? This happens to no man in Athens but you. A compliment was paid to you yesterday at the Stoa. More than thirty persons were sitting there; the question was started, Who is our foremost man? Everyone mentioned you first, and ended by coming back to your name.' With these and the like words, he will remove a morsel of wool from his patron's coat; or, if a speck of chaff has been laid on the other's hair by the wind, he will pick it off; adding with a laugh, 'Do you see? Because I have not met you for two days, you have had your beard full of white hairs; although no one has darker hair for his years than you.' Then he will request the company to be silent while the great man is speaking, and will praise him, too, in his hearing, and mark his approbation at a pause with 'True'; or he will laugh at a frigid joke, and stuff his cloak into his mouth as if he could not repress his amusement. He will request those whom he meets to stand still until 'his Honour' has passed. He will buy apples and pears, and bring them in and give them to the children in the father's presence; adding, with kisses, 'Chicks of a good father.' Also, when he assists at the purchase of slippers, he will declare that the foot is more shapely than the shoe. If his patron is approaching a friend, he will run forward and say, 'He is coming to you'; and then, turning back, 'I have announced you.' He is just the person, too, who can run errands to the women's market without drawing breath. He is the first of the guests to praise the wine; and to say, as he reclines next the host, 'How delicate is your fare!' and (taking up something from the table) 'Now this — how excellent it is!' He will ask his friend if he is cold, and if he would like something more; and, before the words are spoken, will wrap him up. Moreover he will lean towards his ear and whisper with him; or will glance at him as he talks to the rest of the company. He will take the cushions from the slave in the theatre, and spread them on the seat with his own hands. He will say that his patron's house is well built, that his land is well planted, and that his portrait is like.
Theoprastus
[In short the Flatterer may be observed saying and doing all things by which he conceives that he will gain favour.]
Deutsche Version
Niemand würde bestreiten, dass er ein glückliches Leben führen möchte. Doch was Glück bedeutet, scheint sich von Mensch zu Mensch zu unterscheiden. Ist das jedoch tatsächlich so?
Wir alle sehnen uns nach Liebe und versuchen zugleich Unsicherheit abzustreifen? Oder eventuell doch nicht?
Was ist Liebe überhaupt? Wirklich nur eine biochemische Reaktion? Eine mystische Kraft, die das Universum zusammenhält? Ist Liebe etwas, das wir kontrollieren oder kontrolliert die Liebe uns? Ist die Liebe etwas, dass wir bekommen oder etwas das wir geben? Ist die Liebe etwas, was wir bekommen, wenn wir Sie anderen geben? Geben wir Sie anderen nur, um Sie selbst zu erhalten? Erfahren wir die Liebe nur, wenn wir Glück haben? Oder haben wir Glück, wenn wir die Liebe erfahren? Kann man die Liebe kultivieren? Sie erarbeiten? Ist Sie Zufall?
Wie es auch immer ist, wir alle wollen/leben ein erfülltes Leben. Und wir bedienen uns verschiedenster Verhaltensstrategien um dies zu erreichen. Das Urteil, ob diese nachhaltig effektiv sind, bleibt jedem selbst überlassen. Jedenfalls hatte Theoprast ein gutes Händchen, wenn es darum ging den Charakter des Menschen so wie er ist, schriftlich einzufangen. Meine geneigten Leser kennen bereits den Unaufrichtigen/Ironischen
Wenn euch die anderen Charaktere interessieren, empfehle ich euch das kleine Büchlein mit dem Titel "Charaktere" von eben jenem Theoprast, den ich zuvor erwähnte.
Wenn euch das zu mühsam erscheint, geduldet euch einfach ein wenig und Stück für Stück bekommt ihr mal einen Ausschnitt bei mir zu lesen.
Und nun: Viel Spaß!
Der Schmeichler
(kolakeia)
Schmeichelei kann man am ehesten als eine Art unanständigen Kommunikationsverhaltens auffassen, die dem sich ihrer Bedienenden Vorteile verschaffen soll; der Schmeichler (kolax) pflegt sich folgendermaßen aufzuführen:
Zu der Person, die er gerade begleitet, sagt er: "Merkst du, wie die Leute zu dir hinschauen? Das geschieht keinem in der Stadt außer dir." "Du wurdest gefeiert gestern in der Stoa." Und er fährt fort, es hätten da mehr als dreißig Leute gesessen, und als die Rede darauf kam, wer der Beste sei, seien alle, von ihm selber angefangen, auf seinen Namen verfallen. Und während er solchermaßen schwafelt, nimmt er ein Flöckchen vom Mantel seines Gönners, und wenn der Wind ein Hälmchen an sein Kopfhaar trägt, fängt er ‹ebenfalls› gleich mit der "Reisiglese" an. Und unter Lachen sagt er dabei: "Siehst du? Zwei Tage habe ich dich nicht getroffen, und schon ist dein Bart voller grauer Haare! Allerdings: Wenn überhaupt jemand, so bist du es, der für seine Jahre noch dunkles Haar hat!" Wenn sein Gönner etwas sagen will, gebietet er den anderen, still zu sein; beim Zuhören bekundet er Beifall, und hat er seine Rede beendet, applaudiert er und sagt: "Richtig!" Macht der Mann einen geschmacklosen Witz, prustet er los und stopft sich den Mantel in den Mund, als könne er sein Lachen nicht bändigen. Entgegenkommenden Passanten befiehlt er, stehen zu bleiben, bis er vorbeigegangen sei. Seinen Kindern bringt er Äpfel und Birnen mit, die er ‹vorsorglich› gekauft hat, und überreicht sie ihnen unter den Augen des Vaters, und er küsst sie und sagt: "Küken aus guter Brut!" Kauft er Schuhe mit ihm, behauptet er, sein Fuß sei schöner geformt als der Schuh. Und auf dem Weg zu einem Freund läuft er vor, um ihn anzukündigen: "Er kommt zu dir!" Dann dreht er wieder um und sagt: "Ich habe dich angemeldet." Er ist der Typ, der auch auf den Frauenmarkt geht, um dort atemlos Einkäufe zu tätigen. Beim Festmahl lobt er als erster unter den Gästen den Wein und fährt fort: "Wie gut das Essen ist!" Und wenn er sich etwas vom Tisch nimmt, so sagt er dabei: "Das ist besonders lecker!" Dann fragt er den Gastgeber, ob ihn friere und ob er ihm eine Decke geben oder ein Tuch um die Schultern legen solle; dabei spricht er an sein Ohr gebeugt, flüsternd. Und auch wenn er mit den anderen redet, schaut er zu ihm hin. Im Theater nimmt er dem Sklaven die Kissen ab, um sie selbst seinem Gönner unterzulegen. Er konstatiert, sein Haus sei schön gebaut, die Felder in gutem Zustand und das Porträt treffend.
Euer @bozo