Someone has to do the job // Irgendjemand muss es machen - LMAC #12 by @shaka
Mein Beitrag zur LMAC #12 // My contribution to LMAC #12
[GER]
Dieses mal also Schafe, mmh. Also eher mähmäh. Dann geb ich denen doch gerne mal einen sinnvollen Job. ;)
Meine erste Idee, die Schafe in der Halfpipe weiden zu lassen, musste ich leider aufgeben. Die Technik und meine Unfähigkeit mit ihr umzugehen, führten zu keinem überzeugenden Ergebnis.
Sportlich betätigen können sie sich im Stadion aber auch.
---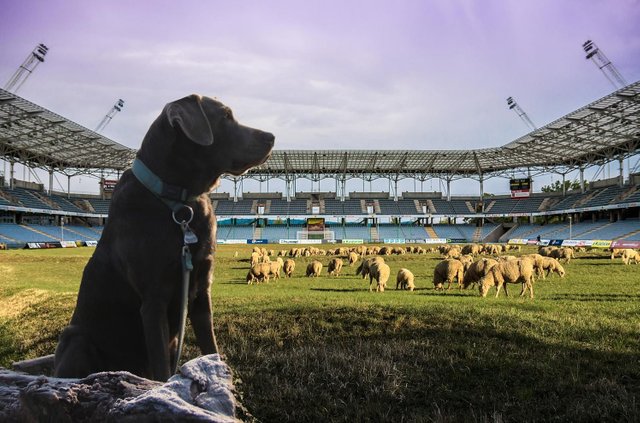 Watchdog and sheep
---
Alle weiteren Informationen zu @shaka's #letsmakeacollage findet ihr hier
---
---
[ENG]
Sheeps this time. Allright give them a decent job
;)
---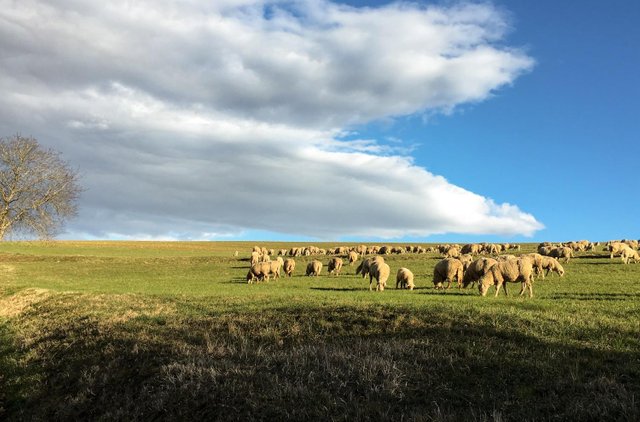 Original picture
---
My first idea was to let them do some sport in the halfpipe. But I didn't came up with a satisfying result. Unfortunately a lack of equipment and skills.
Anyway they still can do some sports in the arena now.
All further information for @shaka's #letsmakeacollage you may find here
Sources:
Originalpicture by @shaka
Dog by @dauerossi
Stadium: https://pixabay.com/de/photos/der-ball-stadion-fu%C3%9Fball-488701/