Play EurojackpotBingo and win the Jackpot 1.75 SBD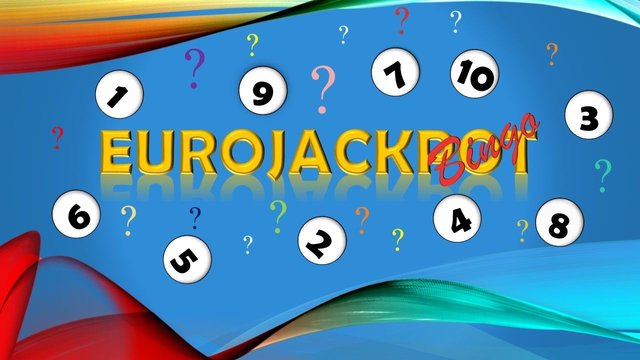 Hello dear Steemians. Today begins new round EruojackpotBingo for the drawing of the eurofigures in the 07/13/2018.
---
---
🍀🍀🍀
---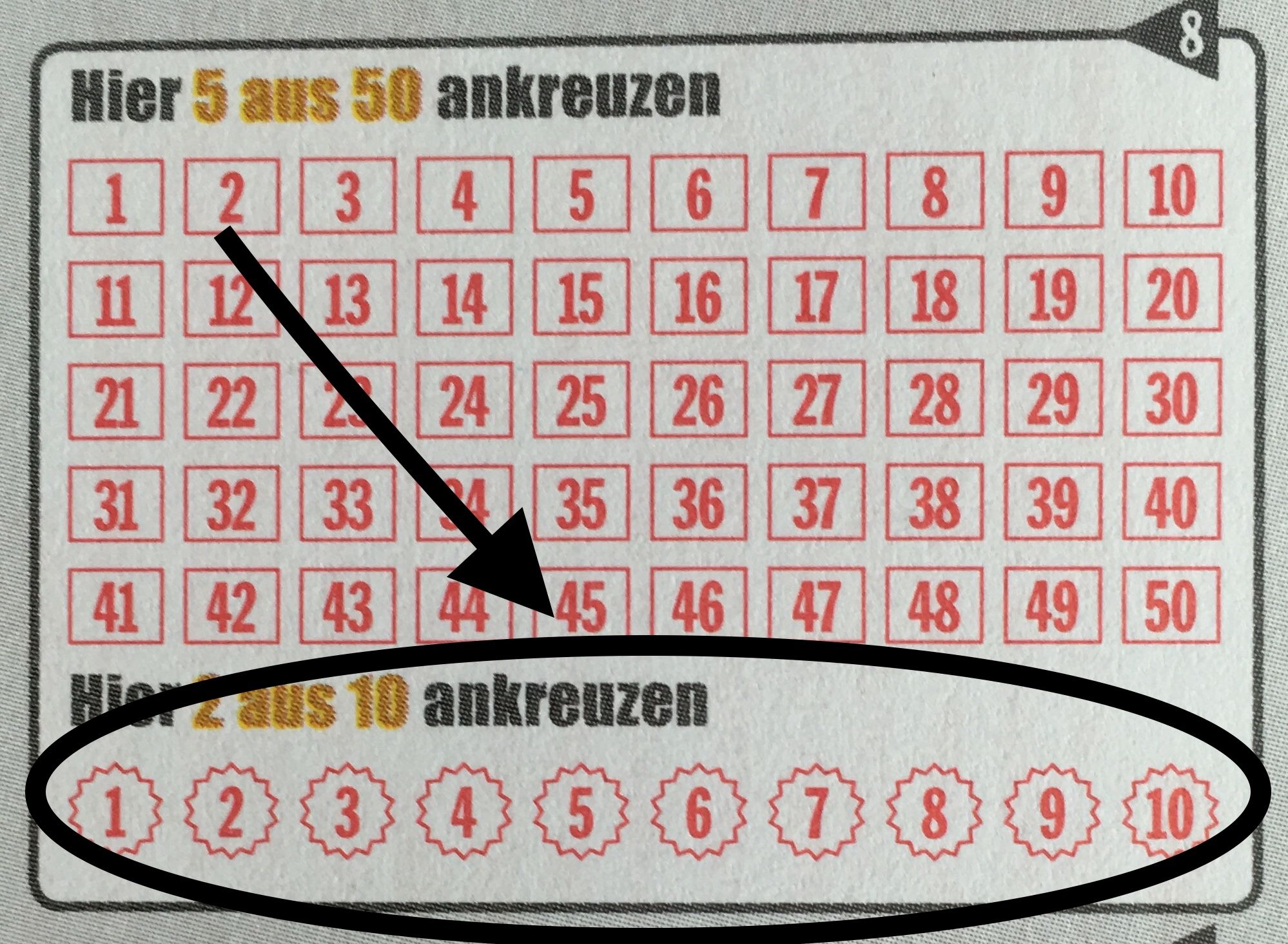 how it is played?
---
Every Friday two eurofigures are pulled with the Eurojackpot, this play refers to these figures.
You simply type two figures between 1 and 10. The sum from these both figures proves in each case just or an odd number. Now you write these both figures under the respective Kommetar under this post ( STRAIGHT or ODDLY) I have provided and upvotet this contribution and the suitable comment. Ready
The results can be read up on https://www.eurojackpot.de.
Everybody can take part till Friday (07/13/2018) in each case 20 o'clock CET!!!
---
what gives to win it?
---
The proceed SBD from this post becomes on all with her bet
(straight or oddly) properly lay split.
In addition, who has correctly typed the two euro numbers first wins the jackpot from currently
1,75 SBD
Should the jackpot not be won, this increases every week by the tipped out proceed SBD of both comments of the post.
---
!!! Attention!!!
In future all profits are paid exclusively in the form of SP (Steem power).
In addition I will convert won amount SBD into SP and transfer to the winners.
On this occasion, it does not concern a delegation of Steem power separate around a direct rise of your SP.
🍀 Good luck 🍀
---
---
Hallo liebe Steemians. Heute startet neue Runde EruojackpotBingo für die Ziehung der Eurozahlen am 13.07.2018.
---
---
🍀🍀🍀
---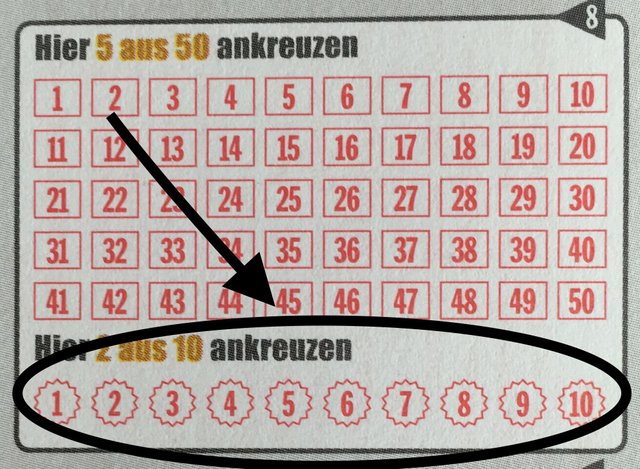 Wie wird gespielt ?
---
Jeden Freitag werden beim Eurojackpot zwei Eurozahlen gezogen, auf diese Zahlen bezieht sich dieses Spiel.
Ihr tippt einfach zwei Zahlen zwischen 1 und 10. Die Summe aus diesen beiden Zahlen ergibt jeweils eine gerade oder eine ungerade Zahl. Nun schreibt Ihr diese beiden Zahlen unter den jeweiligen Kommetar unter diesen Post ( Gerade oder Ungerade ) den ich erstellt habe und upvotet diesen Beitrag und den entsprechenden Kommentar. Fertig.
Die Ergebnisse können auf https://www.eurojackpot.de nachgelesen werden.
Teilnehmen kann jeder bis jeweils Freitag (13.07.2018) 20 Uhr MEZ !!!
---
Was gibt es zu gewinnen ?
---
Der SBD Erlös aus diesem Post wird auf alle die mit ihrer Wette
(gerade oder ungerade) richtig lagen aufgeteilt.
Zusätzlich gewinnt derjenige der als erstes die beiden Eurozahlen richtig getippt hat den Jackpot von momentan
1,75 SBD
Sollte der Jackpot nicht gewonnen werden, so erhöht sich dieser jede Woche um den ausgeschütteten SBD Erlöses der beiden Kommentare des Post.
---
!!! Achtung !!!
In Zukunft werden alle Gewinne ausschließlich in Form von SP (Steem Power) ausgezahlt.
Dazu werde ich den gewonnen SBD Betrag in SP umwandeln und an die Gewinner überweisen.
Hierbei handelt es sich nicht um eine Delegation von Steem Power sondern um eine direkte Erhöhung eurer SP.
🍀 viel Glück 🍀