Drive For Kids, ein soziales Projekt startet jetzt auch auf Steemit
Drive For Kids stellt sich vor
[DE] Was bin ich
Ihr kennt mich hier auf Steemit unter dem Namen
@backinblackdevil
. In meiner Freizeit fahre ich wie viele wissen, sehr sehr gerne Motorrad. Genau aus diesem Grunde haben einige Freunde und ich uns dazu entschlossen DRIVE FOR KIDS ins Leben zu rufen. Geben tut es dieses Programm schon seit ein paar Jahren. Nun möchte ich das ganze auf der Blockchain publik machen und hoffe auf Unterstützung und zahlreiche Mitwirkung.
[EN] What i am
You know me here on Steemit under the name
@backinblackdevil
. In my spare time I drive as many know, very much with pleasure motorcycle. Exactly for this reason some friends and I have decided to create DRIVE FOR KIDS. This program has been running for a few years now. Now I would like to make the whole thing public on the Blockchain and hope for support and numerous cooperation.
---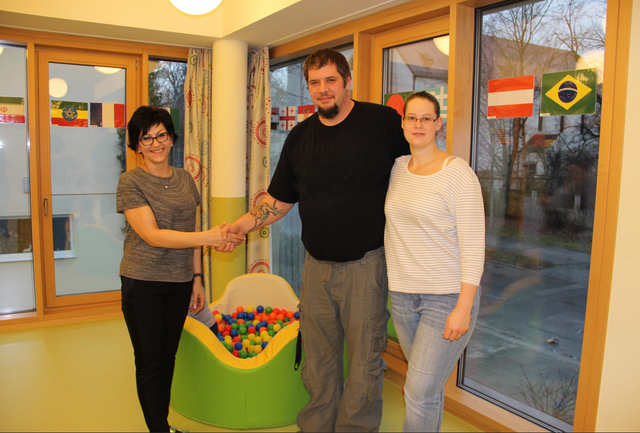 [DE] Was machen wir
Wir sammeln Spenden, bzw. spenden wir selbst. Auf dem Bild seht Ihr mich mit einer sehr sehr guten Freundin. Nina ist Bäckerin beim Rischart in München und fährt seit einigen Jahren auch Motorrad. Genau wie alle anderen spendet sie pro Tankfüllung 1.50 Euro an unser Programm. Weiter auf dem Bild zu erkennen ist was wir genau tun. Wir versuchen Einrichtungen wie Kinderkrippen und Kindergärten, sowie Einzelpersonen zu helfen. Dort waren wir bei der IKF Kleeblatt in München/Freimann und haben der Integrativen Einrichtung ein Bällebad im Wert von 1200 Euro gespendet. Natürlich ist das kein gewöhnliches Bällebad, sondern entsprechend der Richtlinien für Einrichtungen. (Feuerfest, Desinfizierbar, Abwaschbar etc etc.). Neben den Spenden die wir von uns selbst einsammeln, nehmen wir auch gerne Sachgeschenke an, dabei ist aber zu berücksichtigen das nicht alles auch einen Nutzen hat. Gerade für Einrichtungen ist nicht alles verwertbar. Anders ist es bei Privaten Kids, hier haben wir vom PS 3 Lenkrad bis hin zu einem Wochenende im Zoo versucht alles zu ermöglichen. Welche Spende von uns sehr gerne angenommen wird ist, Papier, Papier, Papier. Kinder malen gerne und viel. Dies verteilen wir dann an verschiedene Einrichtungen in und um München. Ja man glaubt es kaum, gerade in Bayern gibt es Einrichtungen die kaum finanzielle Mittel zur Verfügung haben. Dabei ist es enorm wichtig die Kreativität der Kinder zu fördern.
[EN] Infos
We collect donations, or we donate ourselves. On the picture you can see me with a very good friend. Nina is a baker with Rischart in Munich and has been riding motorcycles for several years. Just like everyone else she donates 1.50 Euro per tank to our program. To recognize further on the picture is what we do exactly. We try to help institutions such as crèches and kindergartens, as well as individuals. There we were at the IKF Kleeblatt in Munich/Freimann and donated a ball bath worth 1200 Euro to the Integrative Institution. Of course, this is no ordinary ball bath, but according to the guidelines for facilities. (fireproof, disinfectable, washable etc. etc.).In addition to the donations we collect from ourselves, we also gladly accept gifts in kind, but it must be taken into account that not everything has a benefit. Especially for institutions not everything is usable. It is different with private kids, here we have tried from the PS 3 steering wheel up to a weekend in the zoo to make everything possible. Which donation is accepted by us very gladly is, paper, paper, paper. Children like to paint a lot. We then distribute this to various institutions in and around Munich. Yes one hardly believes it, straight in Bavaria there are mechanisms which have hardly financial means at the disposal. It is enormously important to promote the creativity of the children.
---
[DE] Wie könnt Ihr Steemians helfen
Ihr könnt mich zum einen gerne im Discord anschreiben wenn Ihr Sachspenden habt und wir finden einen Lösungsweg. Zum anderen würde ich mich sehr freuen wenn wir diesen Account etwas pushen. Das ganze soll so aussehen, das für Delegation von Steempower von mir einmal alle 24 h ein Upvote auf deinen Account vorgenommen wird. Die dadurch erhaltene Curation werde ich dann für Anschaffungen wie Papier, Stifte etc nehmen. Weiter könnt Ihr diesen Account mit einem Upvote unterstützen, ich werde fast täglich einen Post über den Aktuellen Stand des Accounts posten. Weiter kommen von mir auch Aktionspost von Übergaben bzw auch geplanten Aktionen. Natürlich dürfen auch Steem und SBD gespendet werden.
[EN] How can you help
On the one hand you can write to me at Discord if you have donations in kind and we will find a solution. On the other hand I would be very happy if we push this account a bit. The whole thing should look like this, that for delegation of Steempower once every 24 h an Upvote is made by me on your account. I will then use the curation for purchases like paper, pens etc.. Further you can support this account with an Upvote, I will post almost daily a post about the current state of the account. Further I will also post action mail from handovers or planned actions. Of course Steem and SBD can also be donated.
---
[DE] Wie funktioniert die Delegation von SP
Ihr delegiert dem account
@driveforkids
Steempower. Als Dankeschön erhaltet ihr 1 pro Tag (alle 24h) ein gewissen Upvote. Das ganze wird von mir wie folgt in Leveln angepasst.
Level 1) - 10 - 70 SP - 5 % Upvote
Level 2) - 71 - 140 SP - 10 % Upvote
Level 3) - 141 - 210 SP - 15 % Upvote
Level 4) - 211 - 300 SP - 20 % Upvote
Level 5) - 301 - 500 SP - 30 % Upvote
Level 6) - 501 - 800 SP - 40 % Upvote
Level 7) - 801 - 1100 SP - 50 % Upvote
Level 8) - 1100- 2000 SP - 75 % Upvote
Level 9) - 2001 - 5000 SP - 85 %Upvote
Level 10) über 5001 SP - 100 % Upvote
[EN]How does the delegation of SP work?
You delegate Steempower to the account
@driveforkids
. As a thank you 1 per day (every 24h) you get a certain Upvote. The whole thing is adjusted by me in levels as follows.
Level 1) - 10 - 70 SP - 5 % Upvote
Level 2) - 71 - 140 SP - 10 % Upvote
Level 3) - 141 - 210 SP - 15 % Upvote
Level 4) - 211 - 300 SP - 20 % Upvote
Level 5) - 301 - 500 SP - 30 % Upvote
Level 6) - 501 - 800 SP - 40 % Upvote
Level 7) - 801 - 1100 SP - 50 % Upvote
Level 8) - 1100- 2000 SP - 75 % Upvote
Level 9) - 2001 - 5000 SP - 85 %Upvote
Level 10) über 5001 SP - 100 % Upvote
---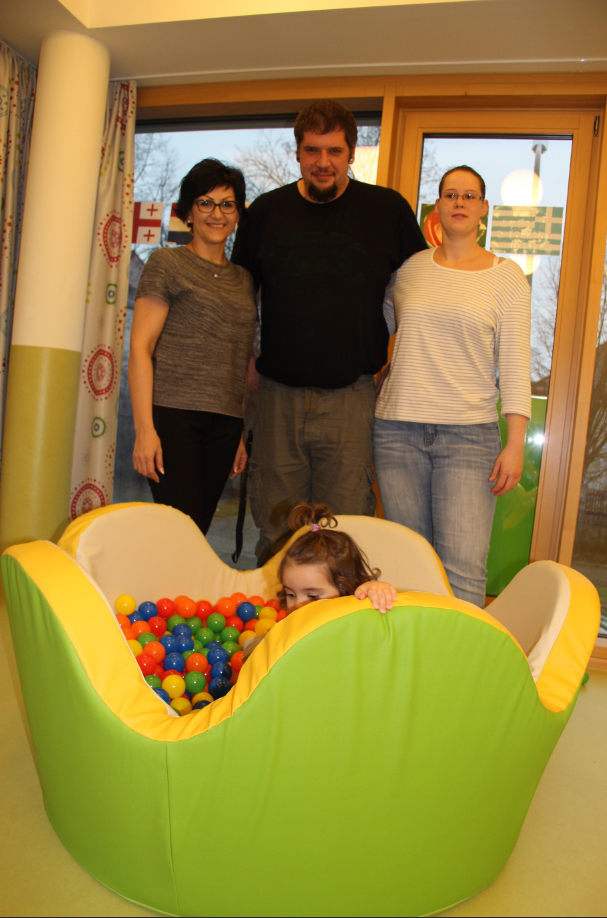 Zur Info Spendenquittungen können wir keine Ausstellen, da wir völlig frei von jedweder Bürokratie arbeiten. Wir sammeln und wir geben es denen die es Nötig haben.
We cannot issue donation receipts as we work completely free of any bureaucracy. We collect and give it to those who need it.
Wenn Ihr Fragen habt, könnt ihr diese gerne in den Kommentaren stellen..... Ich bedanke mich schon jetzt bei allen die dieses Projekt mit Unterstützen.