🌈 Blütenpracht │ Flowerpower 🌸
Gewöhnliche Kuhschelle ■ Pasque flower
Pulsatilla vulgaris
Gestern bin ich erst am späten Nachmittag ins Taubertal aufgebrochen. Meine erste Anlaufstelle, war das Wolfental bei Böttigheim. Dort war ich auf der Suche nach den ersten Küchenschellen oder auch Kuhschelle genannt. Auf meinem Weg sind mir zahlreiche Blattständen von Orchideen aufgefallen. Aber auch die ersten Köpfchen von Küchenschellen waren zu sehen. Da ich die Stellen kenne, an denen immer die ersten Blüten zu finden sind, hatte ich Glück und konnte eine einzige Pflanze finden die sich voll aufgeblüht präsentierte.
Yesterday I left for the Tauber valley only in the late afternoon. My first destination was the Wolfental near Böttigheim. There I was looking for the first Pasque flowers. On my way I noticed numerous leaf stands of orchids. But also the first heads of Pasque flowers were to be seen. Since I know the places where the first flowers are always to be found, I was lucky and could find a single plant which was in full bloom.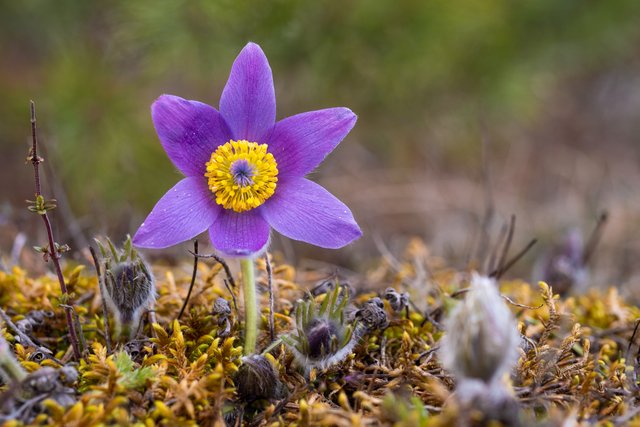 ▲ Click on the image for full resolution ▲
Mit der Sonne hatte ich weniger Glück. Sie blieb während meiner Tour die ganze Zeit hinter den Wolken verborgen. Es war schon spät und ich wollte mir unbedingt noch ein weiteres Gebiet anschauen. Am Elsberg angekommen zeigte sich das gleiche Bild. Keine offenen Blüten der Küchenschelle. Das Gebiet wurde massiv entbuscht, so dass sich mir der Hang nun mit lockerem Bewuchs von kleinen Eichen und Wacholdersträucher präsentierte. Das sind wichtige Maßnahmen um die Flächen offen zu halten. Nur so kann die Biodiversität in diesen Gebieten erhalten bleiben.
I've had less luck with the sun. It stayed hidden behind the clouds the whole time during my tour. It was already late and I really wanted to see another area. Arrived at the Elsberg the same picture appeared. No open flowers of the Pasque flowers. The area was bushed massively, so that the slope now presented itself to me with loose growth of small oaks and juniper bushes. These are important measures to keep the areas open. Only in this way can the biodiversity in these areas be preserved.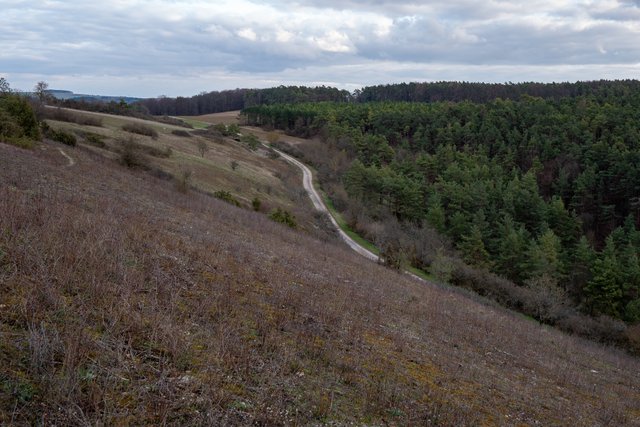 ▲ Click on the image for full resolution ▲
Nur mit der Kamera in der Hand habe ich verschiedene Aufnahmepositionen ausprobiert. Erst dann kommt das Stativ zum Einsatz. So bin ich flexibel und kann viele unterschiedliche Möglichkeiten ausprobieren, bevor ich mich für meine finale Aufnahme entscheide.
Just with the camera in my hand I tried out different shooting positions. Only then the tripod is used. So I am flexible and can try out many different possibilities before I decide on my final shot.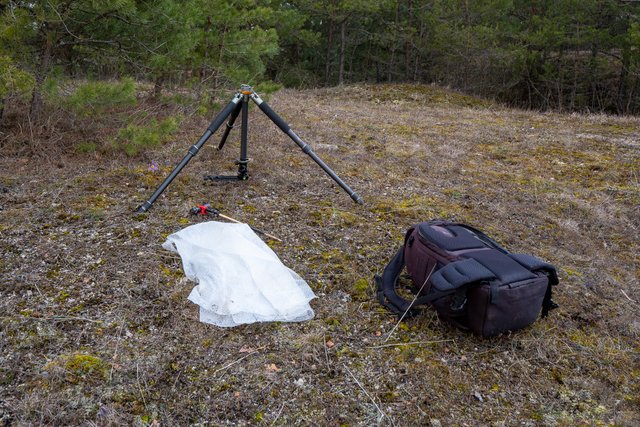 ▲ Click on the image for full resolution ▲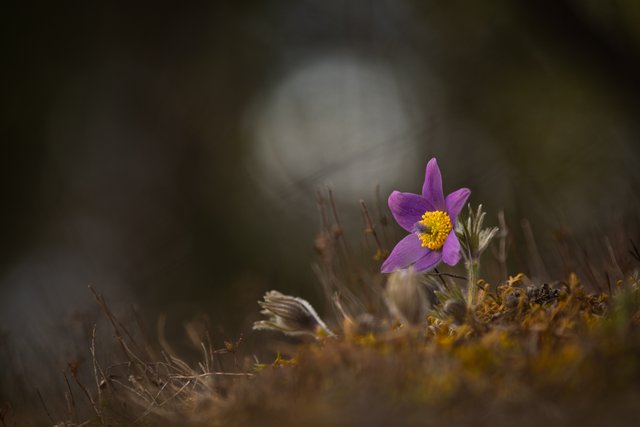 ▲ Click on the image for full resolution ▲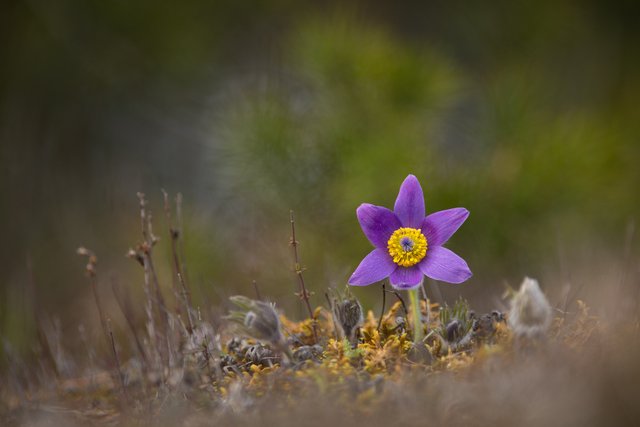 ▲ Click on the image for full resolution ▲
Früher wurden die Hänge von den Bauern als Weideflächen genutzt. Heute wird ein Schäfer dafür bezahlt, den Magerrasen zu beweiden, um den Bewuches zurückzudrängen. Viele Naturschutzgebiete sind nicht nur durch die Natur entstanden. Der Mensch hat mit einer nachhaltigen Bewirtschaftung erst die Grundlage für diese einzigartige Flora & Fauna geschaffen.
In the past, the hillsides were used by farmers as grazing land. Today, a shepherd is paid to graze the meagre grass in order to push back the vegetation. Many nature reserves have not only been created by nature. Man has created the basis for this unique flora & fauna with sustainable management.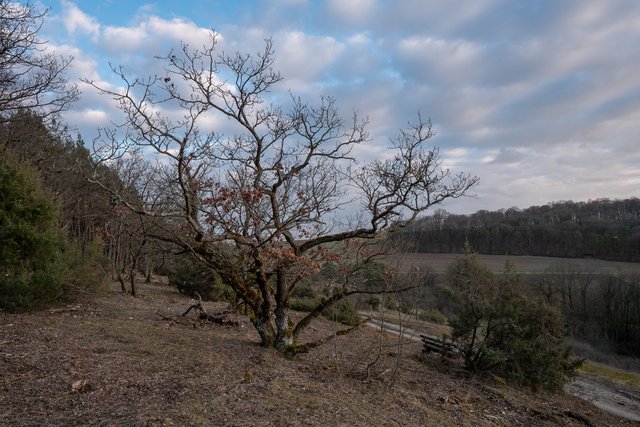 ▲ Click on the image for full resolution ▲
Kurz vor Sonnenuntergang hatten die Wolken dann doch der Sonne etwas Raum gelassen. Das Licht war toll und ich habe die wenigen Minuten genossen.
Shortly before sunset the clouds had left the sun some space. The light was great and I enjoyed the few minutes.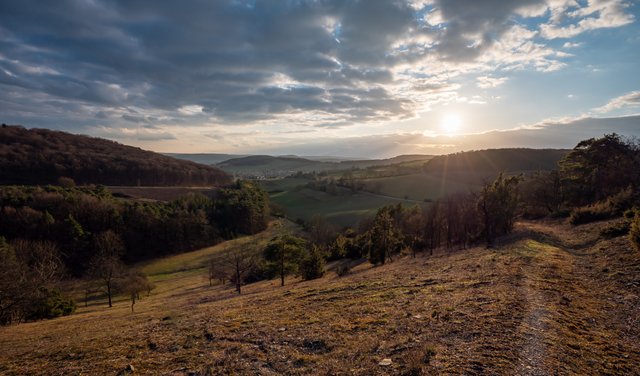 ▲ Click on the image for full resolution ▲
〰️
| | |
| --- | --- |
| Category: | Macro & Landscape |
| Camera: | Canon 5D Mark IV - Panasonic Lumix DC-G9 |
| Lens: | Canon EF 200 mm 1:2.8L USM - Olympus M.Zuiko Digital ED 60mm 1: 2.8 Macro |
| Location: | Germany, Bavaria, Lower Franconia, Böttigheim |
Wenn dir mein Beitrag gefällt, freue ich mich über deine Nachricht.
Herzlichen Dank und viele Grüße vom @faltermann 🐛
If you like my contribution, I am looking forward to your message.
Many thanks and greetings from Germany 🦋
🔴 SteeamPeak (Best user interface for the Steem Blockchain)🔴
🔴 SteemWorld 🔴
🔴 eSteem mobile app 🔴