My New City Padua -Italy [ENG] [GER]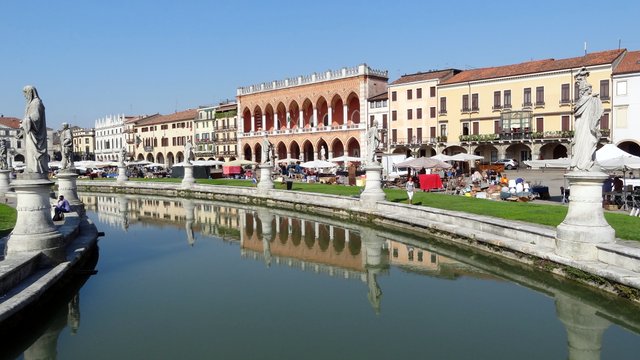 Hello Steemians,
Sorry that I couldn't post for the last couple of days, because i had a bunch of stuff to do. I just moved on two days ago to a new city Padua, I had exams and work as well. I didn't want to post something without spending time creating it, I didn't want to post a rubbish content, and yesterday i figure out how to post with both languages one in front of the other.
Today that I have more time and I'm alone for the whole weekend because my girlfriend went to Edinburgh to watch the clash between Italy ans Scotland (Rugby), tomorrow or monday when she send me the pictures of the city and the game I'm gonna do a review about it.
Hallo Steemians,
Sorry, dass ich in den letzten Tagen nicht posten konnte, weil ich ein paar Sachen zu erledigen hatte. Ich bin erst vor zwei Tagen in eine neue Stadt Padua gezogen, ich hatte Prüfungen und auch Arbeit. Ich wollte nichts posten, ohne Zeit damit zu verbringen, es zu erstellen, ich wollte keinen Müllinhalt posten, und gestern habe ich herausgefunden, wie man mit beiden Sprachen voreinander posten kann.
Heute, da ich mehr Zeit habe und ich das ganze Wochenende allein bin, weil meine Freundin nach Edinburgh gereist ist, um den Kampf zwischen Italien und Schottland (Rugby) anzuschauen, morgen oder Montag, wenn sie mir die Bilder von der Stadt und dem Spiel schickt, werde ich einen Beitrag darüber posten.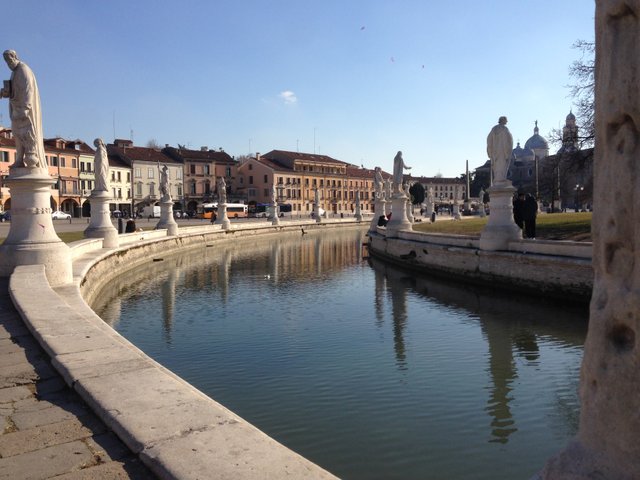 | | |
| --- | --- |
| My new city Padua (Padova) is a commune located in the Veneto region of North East Italy – Although often considered to be part of the greater metropolitan area of Venice and Treviso, Padua has a distinct history and has been an important city since the Middle Ages. Located on the Bacchiglione River, Padua lies approximately 25 miles to the west of Venice and has a current population of 214,000. This city is extremely beautiful and features a plethora of charming architecture, bridges crossing the river, and also the important University of Padua which once played host to the legendary Galileo. | Meine neue Stadt Padua (Padova) ist eine Gemeinde in der Region Venetien im Nordosten Italiens, Obwohl Padua oft als Teil der Großstadt Venedig und Treviso angesehen wird, hat es eine besondere Geschichte und ist seit dem Mittelalter eine wichtige Stadt. Padua liegt am Fluss Bacchiglione, etwa 25 Meilen westlich von Venedig und hat derzeit 214.000 Einwohner. Diese Stadt ist äußerst schön und bietet eine Fülle von charmanter Architektur, Brücken über den Fluss und auch die bedeutende Universität von Padua, die einst Gastgeber des legendären Galileo war. |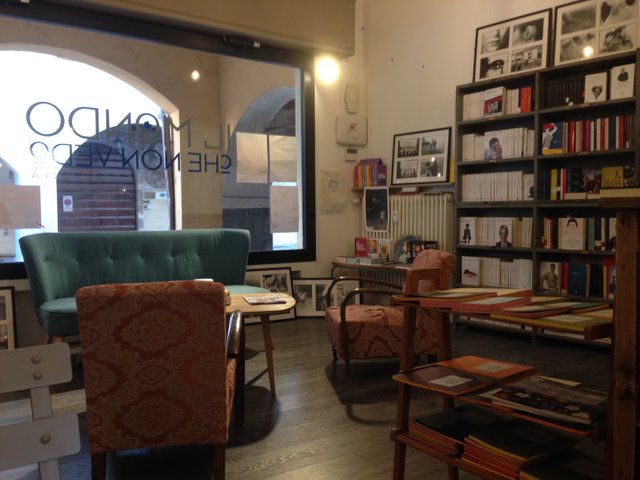 | | |
| --- | --- |
| I would also like to share with you guys, where I'm hanging out writing this content, it's a beautiful bar, where there is a special atmospher, with plenty of books everywhere. Favorite place in the city so far | Ich möchte auch mit euch teilen, wo ich diesen Beitrag schreibe, es ist eine schöne Bar, wo es eine besondere Atmosphäre gibt, mit vielen Büchern überall. Bisher beliebtester Platz in der Stadt. |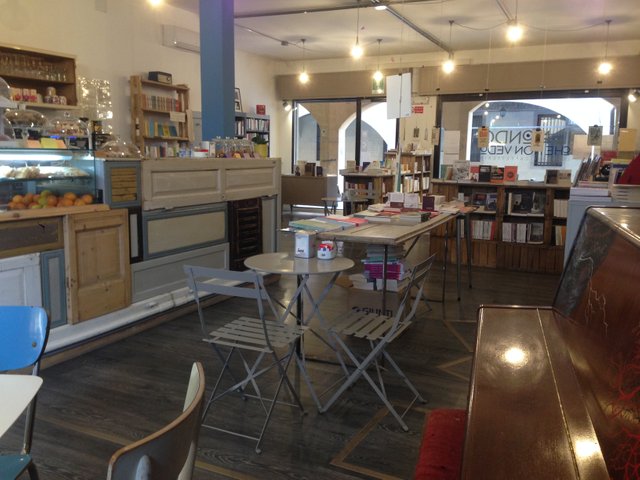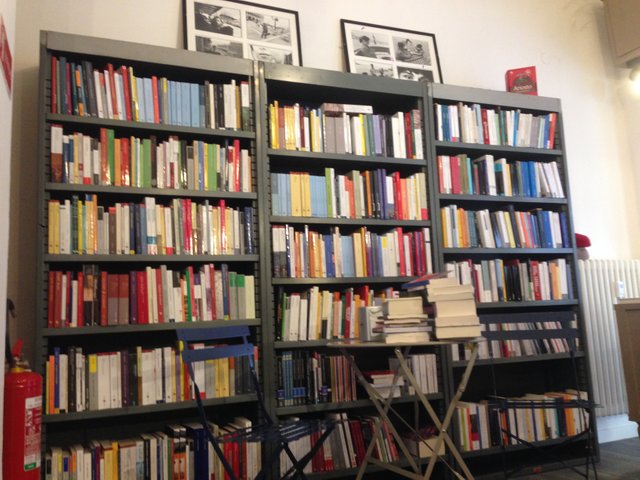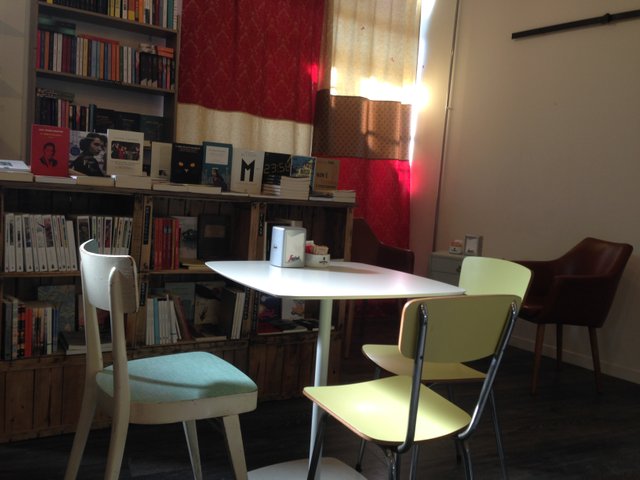 | | |
| --- | --- |
| Stay tuned, My post tomorrow about the today's game in Scotland, and also the beautiful city Edinburgh. | Bleiben sie dran, Meinen Beitrag morgen über das heutige Spiel in Schottland, und auch die schöne Stadt Edinburgh. |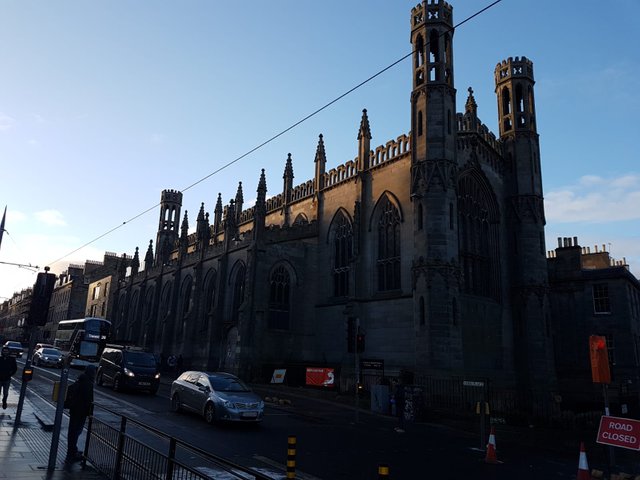 01.02.2019 Edinburgh