DEXA COIN – REVOLUTIONIZING THE MONEY REMITTANCE INDUSTRY THROUGH BLOCKCHAIN TECHNOLOGY.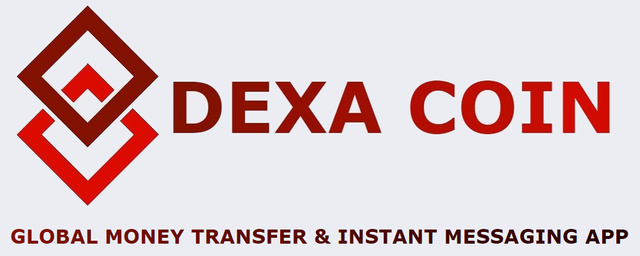 The money remittance industry is under the finance/business sector and has, over the years, boosted these sectors due to the advent of the Internet of Things (IoT) such as smartphones and other smart devices.
The industry is responsible or works as a middle-man between you and the individual(s) you are sending funds to, they make sure it gets to the receiver and also makes sure you're aware it has been received as well, infact the remittance industry is incharge of handling the financial transactions you execute and of course this "work" does not go without some sort of commission or payment that goes into the pocket of the so-called middleman.
WHY DOES THIS INDUSTRY NEED TO BE UPGRADED?
The world is revolving fast, better and bigger technologies are taking over and if any business model, industry or sector does not move with the speed they get flawed and once that happens they are dropped which may cause thousands of people to lose their jobs or investments.
This industry still utilizes traditional methods, models and technologies and in this modern age you will agree with me that that wouldn't work out so well as it must have flaws which can be pretty annoying. However, the main issue with this industry is the huge amount of charges it imposes on users simply to make a financial transaction in other words, making financial transactions now are very expensive huge charges, other problems include;
Limited Service: Money remittance services and banks rarely offer 24/7 service as it is controlled by individuals who actually need to rest, so it will be difficult or impossible to execute transactions during the holidays or in times of emergency.
Security Issues: The security aspect of these services are really flawed as they have no unique feature/tech that guarantees security of user funds so in most cases users are easily scammed of their money.
The transaction process is usually slow and stressful.
This issues affecting the remittance service sector has a permanent solution known as DEXA COIN, an app compatible on both android and iOS devices developed by a team of genius who have studied this industry and knows exactly what it needs.
DEXA COIN utilizes modern day cutting edge technology to address the issues of money remittance by employing the Blockchain Technology, a technology that offers decentralization, security and transparency. The decentralization feature of the Dexa Coin app eliminates the need of a middle man but instead creates a peer-to-peer network that allows users to run transactions directly to each other which automatically lowers charges.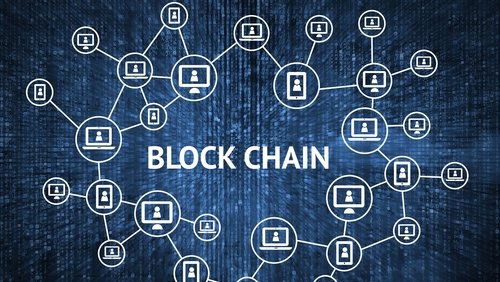 In the security aspect, the blockchain technology have been known to offer and even guarantees maximum security of anything that is run through it including but not limited to funds and data. So when making use of Dexa Coin, you need not worry about how safe you are when making financial transactions safety is fully guaranteed.
Dexa Coin is an application that doesn't need the guidance of anyone, it is a mechanism thus runs 24/7 as machines do not take breaks nor observe holidays so you can always use Dexa Coin anytime, anywhere conveniently. Also, due to the integration of the blockchain technology with the app transaction time is incredibly fast and it also has a friendly user interface and does not require a genius to be able to make use of Dexa Coin, anyone with the basic knowledge of a smartphone can make use of the app efficiently.
CONCLUSION.
Money remittance services employ traditional features which have failed to meet up with present day demands they are slow, unsecure and costly which stunts its growth and reduces usage. Thanks to Dexa Coin as these problems have been solved for good and global money transfer will become easy, secure, fast, transparent and cheap and also thanks to the blockchain for making these advantages possible. Through this means Dexa Coin brings the unique potential of the blockchain technology to everyone.
For more information refer to the links below;
Website: https://dexacoin.net/
Telegram: https://t.me/dexacoin
Bitcointalk Announcement Thread: https://bitcointalk.org/index.php?topic=5158033.0
Whitepaper: https://dexacoin.net/wp-content/uploads/2019/08/DEXA-COIN-OFFICIAL-WHITEPAPER-UPDATED-24th-AUG-2019-01-27-AM.pdf
WRITER'S INFO
Bitcointalk username: Beneze
Bitcointalk profile link: https://bitcointalk.org/index.php?action=profile;u=2190968;sa=summary