Dexgem is a permissionless and community-governed launchpad.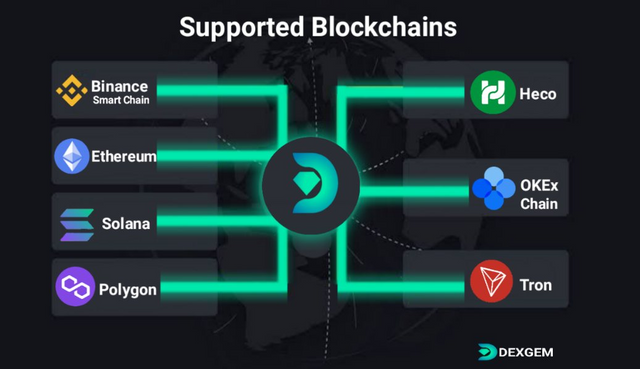 Dexgem is a permissionless and community-governed launchpad. projects to raise liquidity in a secure & decentralized Community that will choose the project to be listed on the launch pad.
Project developers are welcomed to use our security feature allowing them to lock their liquidity provider tokens.
Locking liquidity is becoming a standard in the DeFi industry, and we are proud to re-affirm this concept was brought to the market by Dexgem.
As a token developer, our technology can serve you to launch your project. We are collaborating with an ever-increasing number of third-party providers that can review different aspects of your product.
As an incubator, you can also use our technology to launch your very own incubated projects.
And as an investor, feel free to browse the latest projects, read carefully the reports from external providers, and most importantly never forget your own due diligence prior to any form of participation. We highly recommend reading fully our T&Cs.
About Dexgem
Dexgem is Multi Chain Decentralized Protocols and community governed launchpad
Dexgem Originally deployed on the Binance Smart Chain, our service will operational on multiple chains, allowing projects, communities and token developers to utilize the suitable tools for them.
Why Dexgem?
As the Binance smart chain ecosystem grows, more and more projects are expected to pop out of nowhere. For every new project that comes out, many bad actors could take advantage of the freedom and permissionless nature of DeFi to scam users of their hard-earned cash. To protect investors' funds and save legitimate projects from inconvenient hurdles of presales, Dexgem offers a secure platform where the community is in total control of the presale process of a project.
Our goal is to create a secure, permissionless, and community-governed ILO ecosystem. The Dexgem token will play a vital role in this, characterized by plenty of utility. Nowadays, many launchpads exercise an overly bureaucratic and complex system to determine which project will be featured on their platform. We are different in the sense that upcoming projects can push their product to the mainstream in a more permissionless manner. Afterward, it's up to the community to decide which project will be listed for funding. A successful incubation program at Dexgem will reward projects with a token grant that will only be released after a specific time, with the community's approval, of course.
Dexgem Tokenomic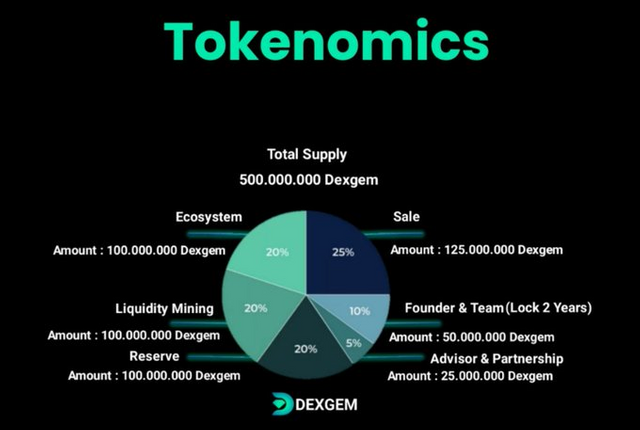 For more information, please visit Dexgem
Website : https://dexgem.com
Twitter : https://twitter.com/dexgemcom
Medium : https://dexgem.medium.com
Github : https://github.com/Dexgem
Docs : https://dexgem.gitbook.io
Author
Forum Username: Ratih999
Forum Profile Link: https://bitcointalk.org/index.php?action=profile;u=2527799
Telegram Username: @Ratih999
BEP-20 Wallet Address: 0x9d1B3f8eD922d8363D6e5fbB1a024e3BC8092755