That's it! I'm going keto!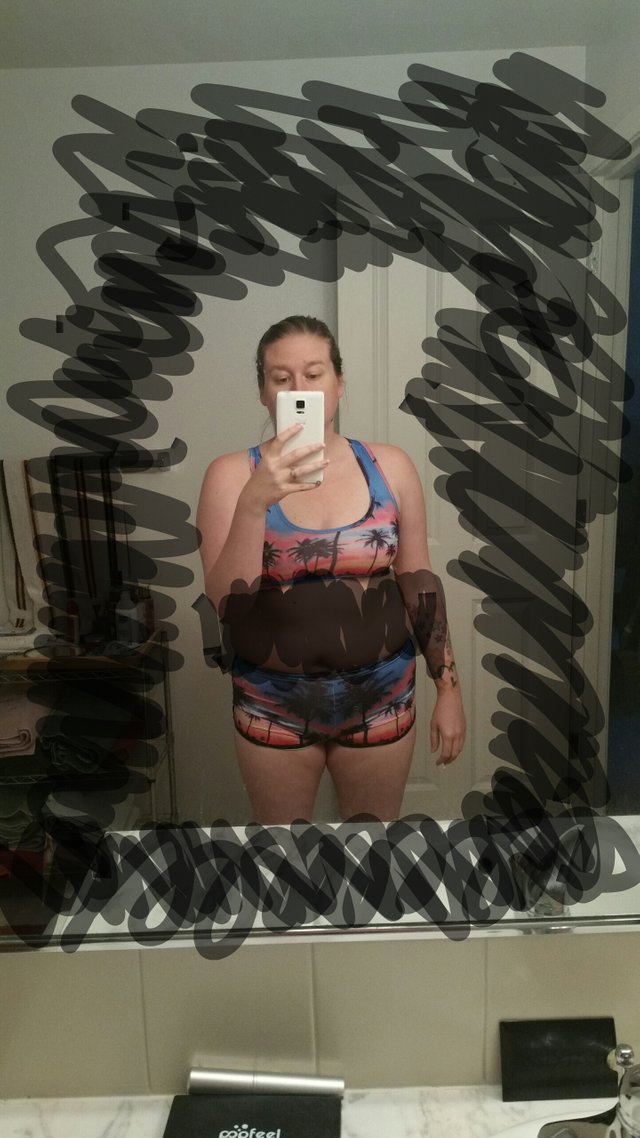 Noticed that I scribble out my tummy because I am that embarrassed of it!
The Keto Diet
I always start off good. I stick to my 1500 calorie or less diet per day, then as the weeks go on, I slowly start to fall off of the wagon. And after a week of eating what I know that I should not be eating, I switch right back into diet mode, but now I'm starving all the time.
I do everything that you are supposed to do in order to help with starvation, or the feeling of being hungry, and nothing works. I seriously think that I must be more hungry than other people in this world! Not really, but my hunger is sometimes so strong it physically gets to me. Headaches start. It will even effect me scoliosis and make my back and hip hurt.
So I started doing research on different kinds of diets. Clearly sticking to 1500 calories a day, and basing my tracking around that is NOT WORKING. I need something that I will not be hungry all.the.time. I started to check out keto and paleo diets, a side effect being lower hunger pangs, and think, sheesh, maybe this will do the trick! Plus, the food doesn't seem to suck. At all.
I plan to start me keto diet on sunday, June 24 and run it for three weeks. I would like to go longer, but I don't want to set myself up for failure and make my goal too far out. After that I plan to switch over to paleo for 8 weeks.
Here is my plan for meals:
Breakfast
One egg with spinach and goat cheese
Coffee with heavy cream
Snack
Celery with laughing cow cheese wedge
Lunch
Chicken salad with half a cucumber
(In the chicken salad- rotisserie chicken, mayo, celery, cucumber used as crackers)
Snack
Chocolate fat bomb
(Cocoa powder, sweetner, butter, cream cheese)
Dinner
Steak and mushrooms
Mushroom and spinach smothered chicken
Chicken enchilada bowl (cauliflower rice)
Chili lime grilled wings
Fish with stir fry veggies (no green beans)
Chicken skewers
Shrimp stir fry
Here are my questions about the Keto diet, I want to do it right.
Can you really drink diet soda during keto?
For breakfast should I have 2 eggs instead of 1?
Is dairy ok or not ok? It is so confusing, I have read both!
I read that the fat bombs end up playing a big role in sticking to the diet and for sanity. How many are too many during the day?
Should I be adding bacon into this?
Anything else you can share as well can be so helpful!
This picture is me at 160 lbs, today, June 21. I hope by July 21 I will be 150.
RESTEEM, UPVOTE, FOLLOW, COMMENT, AND HANG OUT WITH ME!