My Healthy Whole Foods Snacks 1! YS Organic Bee Farms Raw Honey + Nuts Walnuts Almonds or Pecans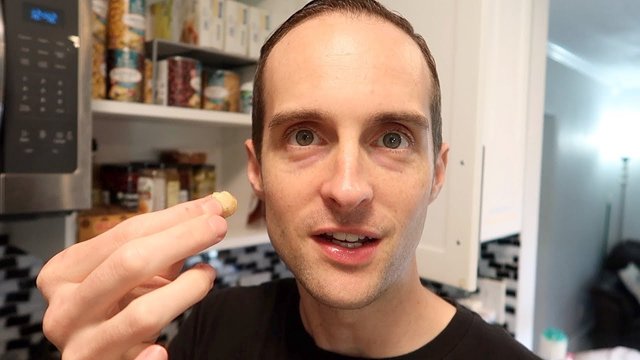 Are you ready to see my favorite healthy snack because this snack is so filling it tastes delicious and it only has two ingredients, raw nuts and honey?
Raw nuts are very filling and they've got a lot of healthy fat, some protein and they'll keep your stomach full so much that you won't be able to eat.
This is the honey I like to use with it. It is so good.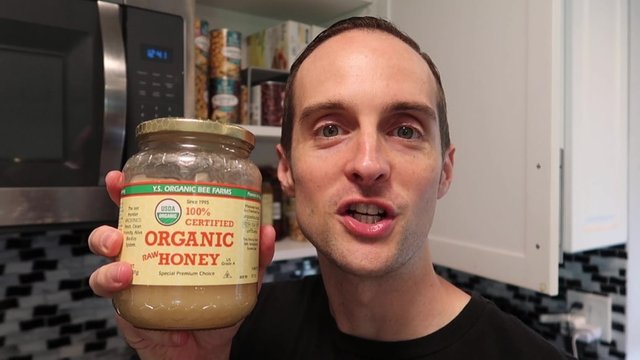 If you find anything helpful, will you please subscribe on YouTube and help us reach 500k subscribers?
I value any comments or feedback you have on this video. Your contribution means a lot.
---
You just dip the nuts in the honey and you eat them and wow!
The one thing you have to watch with this is over eating because when you taste how delicious it is. Wow, it is just crazy.
It's organic honey, I like the kind that's solid and I like this color, this organic raw honey and you just dip it in there and get a little bit like on your finger.
—Oh man, that's good. It is so sweet.
Then you just grab whatever kind of nuts you want. Like these are some macadamia nuts I got from the store.
Take a nut, use the nut to scrape some honey on the nut you get some healthy snack here.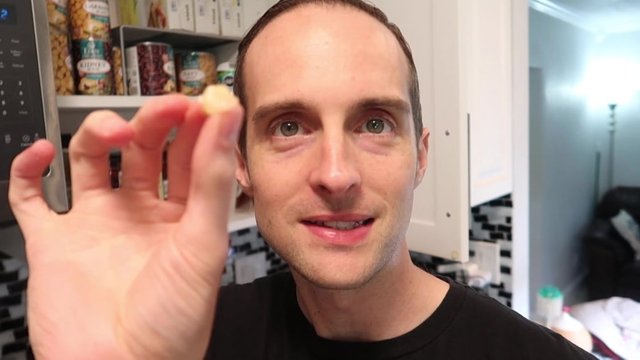 —Oh man, that's good, so ridiculously good!
And just to repeatedly take the nut, dip it with some honey on it as a real quick and easy snack too.
If you're busy just stop getting some nuts, put some honey on the nuts and eat those nuts
—I get some honey on my nuts and can't take myself seriously right now. These are so good!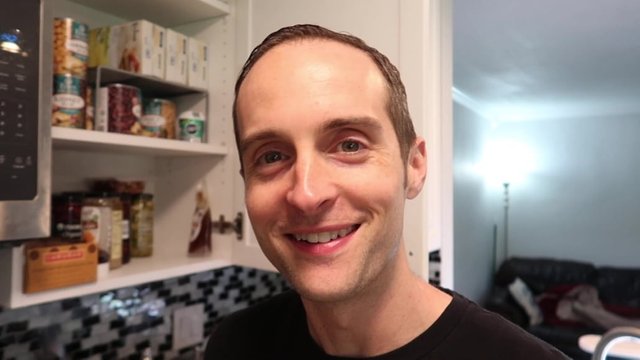 Now the macadamia nuts, I like to have the macadamia nuts these have super nutrition but these are $20 a pound so what I do is I get some of the $4 or $5 pound walnuts and for maximum nutrition I mix and match these I get some peanuts too
Some of these peanuts… grab a peanut
The peanuts are easier to dip with, scrape it up lots of honey on there.
—So sweet, so good.
Now the calories I don't worry about the calories too much because I eat a whole plant based diet which means my diet is filled with whole fruits and vegetables and nuts and grains. The amount of fiber my diet has is so filling I don't need to worry about calories at all because I eat mostly whole plant foods.
I literally get full before I can get fat and especially on nuts and honey.
Those are the peanuts you're gonna take some walnuts. Scrape that in the honey and...
—I got some honey, get my nuts, get my honey and put some honey on my nuts.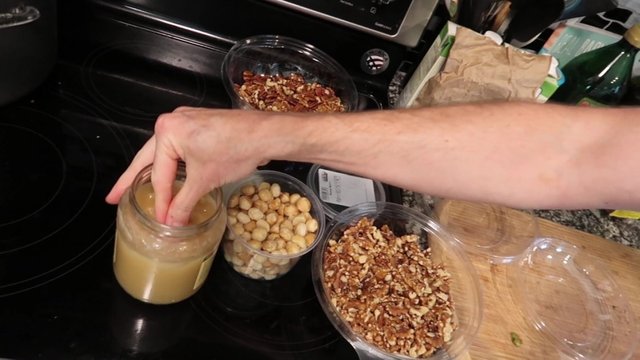 Try this snack out if you're looking for something sweet and healthy to snack, try this out.
You will love some of your nuts with some honey.
Well, awesome video, wasn't it?
Thank you for reading this. I hope this is helpful.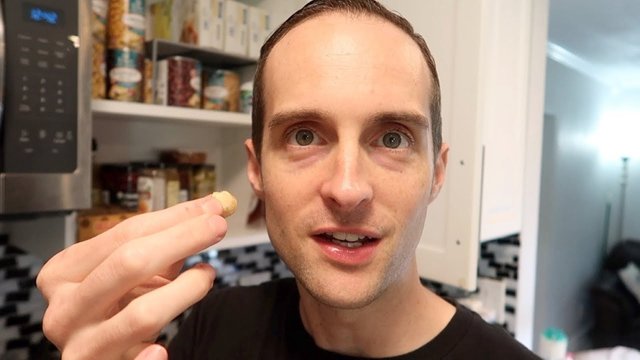 I trust you'll drop a like on this video if you want me to give you some more videos with how I eat as a whole plant-based vegan.
You can also follow me on Facebook, Instagram, Twitter, and Linkedin.
I got a juicer up here, I could do a video about that if you want to see it. I also got a blender.
Thank you for reading, I trust you'll subscribe if you want some more amazing videos like this.
Love,
Jerry Banfield
---
Posted from my blog with SteemPress : https://jerrybanfield.com/my-healthy-whole-foods-snacks-1-ys-organic-bee-farms-raw-honey-nuts-walnuts-almonds-or-pecans/
---