25 Cool Apps for Digital Nomads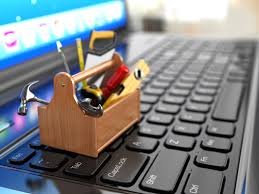 Writing this article I am reminded about two years ago when I was starting out in the tech startup scene. My partners and I had to be super frugal so we always worked agile and at times the office was our flat , a local coffee shop , library and etc.The only tools we had were our laptops, phones and headphones to isolate ourselves from the noises of the outer world. At time we would be sitting next to each other but chatting on Slack. Needless to say, we were 100% dependent on technology to be able to work from anywhere after all we were a tech company.
Technology sometimes failed uthough. There's no Internet. The computer freezes up. The phone is dead.
So from my experience I've selected a list of really useful apps that will help you stay connected, productive, and above all relaxed.
DOCUMENTS
Docady
Snap a photo of all the important documents you don't want to carry around. The app will help you arrange the paperwork into relevant categories and safely store everything you might need on your travels.

PandaDoc
There's no need to send your proposals or contracts via snail mail. You can easily create, share, and sign documents with legally binding electronic signature software.

Docracy
There's also no rush to look for a lawyer every time you need a simple contract. Use this amazing open database of legal documents instead.
SECURITY
CrashPlan
Protect your data and back up all your valuable files (music, photos, documents) to an external drive or cloud. You can access them from anywhere, at any time.

Hola
In some countries, your popular websites (e.g. Facebook, Twitter, YouTube…) may be blocked. For such cases, it's good to have a solid VPN installed before you cross the borders, so you can browse the Internet without censorship.
PRODUCTIVITY
Sunrise
Plan your days with a calendar that connects to your favorite apps, including Facebook, Evernote, or Trello.

Trello
Keep track of your daily tasks and collaborate with your team on any project with this free and simple board-like app. No more endless email threads or missed deadlines.

Wunderlist
Organize your to-dos, set due dates, and reminders. You can also share your lists with other people and possibly assign the tasks to someone else.

Solo
If you work as a freelancer, most project management apps probably don't address your specific needs. Solo will not only help you get stuff done, it will also assist with monitoring your performance, tracking your time and expenses, generating invoices, or managing clients.

WudaTime
Easily track the time you spend on individual tasks with the help of this free browser-based tool.

Gorgias
Save some minutes every time you send an email. This app will help you create nifty templates and shortcuts so you fly through your inbox super fast.
DISCIPLINE
Momentum
Self-discipline is the main challenge when being your own boss. This app will help you create new habits, track your daily progress, and achieve your goals.

Freedom
Block distracting websites and apps to skyrocket your productivity.
COMMUNICATION
ClearChat
Stay connected with your remote coworkers via an encrypted team chat app. Your conversations and files will be read only by the intended recipients.

Talky
Those who prefer to speak face-to-face can complement chatting with team video calls. No downloads, signup, or payment required.
PEOPLE
Clarity
Schedule a call with an experienced entrepreneur and get expert advice on your business no matter where in the world you are.

Meetup
Meet new people at events organized by local communities all over the globe.

Idealist
If you wish to combine work, travel, and making the world a better place, check one of many volunteer opportunities here.
TRAVEL
Entrain
Those who often suffer from jet lags will make good use of this free app. It will tell you when to seek dark or light to adjust faster to new time zones.

PackPoint
This smart packing list app will check the weather, note the length of your stay, and consider the purpose of your trip, so you don't forget anything important.
AND MORE
Dollarbird
Control your budget on your smartphone. See how much you've spent, plan your future expenditures, and observe your spending habits.

Silvrback
Don't waste your time setting up a new website. Capture your adventures in a lean, distraction-free blog.

Canva
Presentations, infographics, blog post images, business cards, web banners, posters, invitations… any design related stuff is a piece of cake even for non-designers with this free, drag-and-drop app.

CodersClan
Get your smaller coding tasks done by professional coders in no time.

SuperTasker
Do you need to fix your WordPress site, create a new logo, or write a press release? All sorts of digital tasks can be delivered within hours through this website.
#Slack is also a cool tool to use for communication
There are other tools that I surely forgot to mention and I might write part two .
For engagements you can follow me on Twitter @ngalekat