Blueprint for digital agility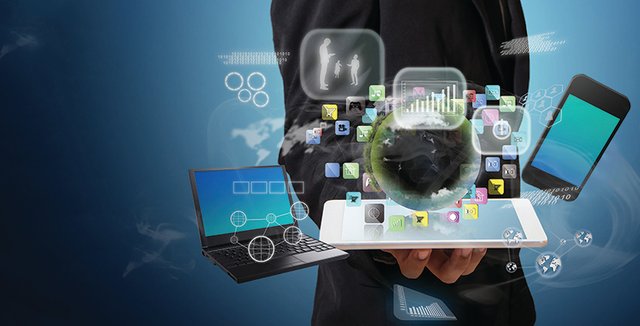 For IT leaders to succeed in today's culture of disruption, they have to close the gap between business and information. They have to unite people, information and applications and ultimately create a digital workplace and a digital business.
For some companies, the journey begins with small steps. For others, a radical shift in perspective is necessary in order to compete in a highly digitized environment, where information is everything and the customer is king. Digital transformation should be seen as a continuous improvement process instead of an isolated activity involving a few key individuals. Having transitioned fully into a digital role , here's my advise on how it should be viewed.
Digital by design, not as an add-on
The way people consume information has changed. We won't settle for getting news or information once a day when a newspaper comes out. We expect news instantly. Transformation is about being "digital-first." Once a vision has been clearly defined it is quiet easier to make a strategic shift. Instead of simply evolving, organizations need to unite their people under one vision and direction.Once that is done, the path is paved through radically new internal workflow that would help the company's process to be effective and efficient with the aim of get products to market faster.

Differentiated customer experiences driven by rapid digital transformation
These are primarily based on tools that make it easy to collaborate with colleagues, in turn helping to better serve customers. They build on or enhance the interfaces we're already using (SAP and OTM for example), so adoption is easy in the workplace.For customers, new apps and services built on digital platforms will help to transform and better the overall customer experience, whilst giving business leaders the valuable data they need to promptly act to ensure they gain market share and thrive in the future.

Digital by innovating shared services companywide
Disrupt yourself, your own products and services. Technology has reached a point where incremental improvements are the kiss of death. You have to go big. You have to enable your organization to fuse digitalization into their processes and operations. If you fail - my friend you will be out of business soon , ask Blackberry and Nokia.

Digital means more than email on mobile
Leverage your employee genius. Get their ideas on how to improve the process. Mobile reporting enabled by data is the future , employees should be able to execute their work from their mobile phones instead of just reading mere emails.
In summary here is my blueprint for digital agility
-Build digital products and processes from the ground up, not as an add-on to what you're already doing.
-Create a culture of disruption within your own company, with the audacity to envision and implement big change.
-Replace paper processes with applications and services that boldly reimagine customer and employee experience.
-Make privacy the backbone of everything you do.
For further engagements I am more active on Twitter : @ngalekat but you can also reach me on LinkedIn.