Take My Crushed Dreams And Snort Them Through A Rolled-Up 🅱️itcoin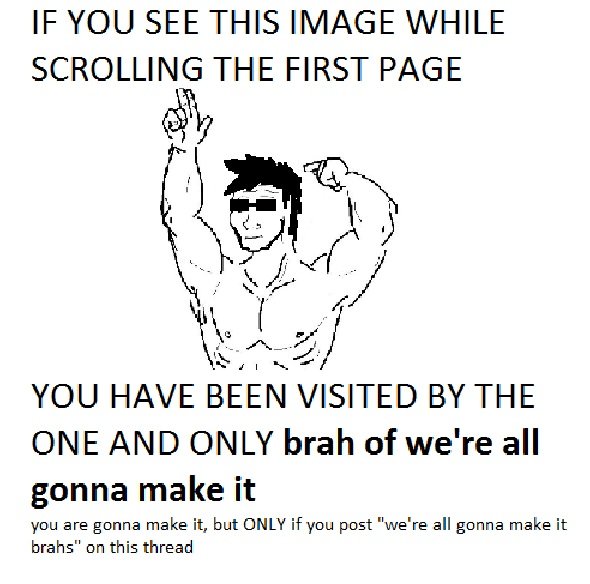 Let's jump right in.
My idea to establish a blockchain magazine on Steemit is not going to happen. Couldn't find a whale, nobody responded to my messages and I don't feel like looking anymore.
I'd be lying if I said I wasn't disappointed. But I made the same mistake that I always tell all of you not to make: don't depend on the platform to earn rewards.
That's a great idea in theory, but the problem is that the success of my plan hinged on a handful of people who have the power to fund the project. Why waste my time chasing them when they won't even acknowledge that I exist?
So now I have a new plan.
Easy money is the best money
As you may or may not know, I do marketing for ICOs and blockchain startups. I'm pretty deep in the ICO game and have developed quite the list of services for my clients. Here's a taste:
Build a Telegram group to 50k members (can provide mods as well)
Create and manage a subreddit
Shill them on Reddit, HackerNews, 4chan etc from thousands of high-karma accounts
Shill them on foreign content aggregation sites in Chinese/Japanese/Korean/Spanish
Grow and manage Twitter, FB, etc
Influencer marketing with cryptocurrency personalities or influencers in their specific niche
Provide 100s of articles per month including placement on crypto sites
Shill them on crypto forums and FB groups
Run a blog for them on Steemit, Medium, etc
Introduce them to investing groups
Introduce them to high-profile ICO advisors
Connect them with professional fundraisers who raise money from Asian markets
Get them on CNBC, Forbes, Wall Street Journal, etc
There's probably more but that's all I can remember off the top of my head.
These are things that all ICOs want. Shit, all regular companies want these things too. But ICOs are hot, have rapidly approaching deadlines, and need to get things started NOW so they can start raising money.
After doing this for several months, I've made connections all over the place. At this point, I don't even do most of the work myself. I just contract it out to people I work with and take a little bit off the top. Just depends on how much time I have.
Lately, one of my partners has been sending me introductions to 50 new ICOs per day. My inbox is blowing up and I'm having trouble keeping up with the correspondences in addition to all the other stuff I have to do. Plus keep in mind that I try to do Muay Thai 3-4 times a week and like to spend at least 2 hours at the beach every day. Making money is great, but staying in shape and having a tan are non-negotiable for me.
Anyway, the point I'm getting at is that I'd like to offer people on here the chance to work with me in promoting these ICOs. And I don't mean spamming articles on Steemit, either.
I'm actually looking for people who have an established reach in the crypto world. Maybe you have a blog, maybe you have a Twitter account with 50k followers, maybe you have a YouTube channel... whatever. If you can do something off-site for promotion that I don't know about or haven't thought of, then I'd like to hear from you.
Here are some examples:
Lots of followers on a social media account
Member/leader of a crypto Telegram/Discord chat
Part of bounty hunter groups
Active on crypto forums
If you have something like this up your sleeve, get in touch with me and we'll figure out how to create an offering that I can add to the services that I already offer. I'll sell the services on your behalf and contract the work out to you.
I've already connected some of the people in my #sharkschool group with some ICOs. One of them is now managing their Discord server and the other is writing an article about their company. There is plenty of work for everyone. If nothing else, you can write articles for a bounty, although I would recommend you get creative and offer something more than just an article.
For example, one of the things I'd like to offer is promoting their ICO to Discord/Telegram crypto groups. So I gave one of my #sharkschool people the task of making a list of 100 groups and their approximate user count. Once I get this, I can offer my clients "marketing on 100 different Telegram cryptocurrency investing groups." That's a valuable service.
If I can offer them 500, then even better.
If you do want to get involved, then I recommend you think of something along those lines.
Hit me up on Discord (yallapapi#1970) or email me at [email protected]
The People's Advisor
I feel like the next step is to establish myself as an ICO advisor. I work with quite a few of them, and basically all they do is give introductions to their partners and allow the ICO to put their face on the website. They take a % of the total raise, a % of the total tokens and maybe a one-time fee on top of that as well.
It's kind of funny when my partners send me introductions. They cc half a dozen people who all have company-specific emails, and then there I am with my janky ass gmail address. But if I throw up a fancy website and some decent copy, then all of a sudden my services are worth 3x more than what I'm charging now.
I see what my partners do and there's literally no reason why I can't do the same. No, I don't wear suits every day and live in New York, but that doesn't really matter. I'll just brand myself as "The People's Advisor" who does Muay Thai and goes to the beach every day.
Will it work? Maybe, maybe not. But if I have to choose between exercise/sunshine and making more money, I'll choose the former every time.
The point is that in order to be an advisor, I need to grow my network.
Are there any people worth connecting with on Steemit? Surprisingly yes. In fact, that's the only reason I'm still here.
Ever since making a name for myself on here, I've connected with people who have the potential to help me make more money. Some of them are established entrepreneurs, some of them are launching ICOs, and some of them are just broke nobodies but are trying to hustle their way into the next tax bracket.
And by writing these articles every few days, I increase my chances of meeting them.
Hi everyone and welcome to The @YallaPapi Show
Another thing I want to start doing is capitalizing on my Steemit fame by doing some influencer marketing of my own. The problem is that I don't really spend a lot of money on anything. Food, rent, gym and... supplements?
As someone who works from his laptop, I WOULD however use services that appeal to digital nomads. For example, there are some companies that offer curated trips to different countries where they handle all the logistics like finding a place to stay, activities, etc so you can just focus on work.
I'm in touch with a few of them to see if we can work out some kind of arrangement, ideally where they let me do their program for free and I create promotional content for them and post it on Steemit. And while my long posts are popular, I have an even better idea.
One thing I've been meaning to get back into is making videos. I got my feet wet during a 30 day experiment with vlogging a few years ago. The videos were shit and I look like a complete retard, but it was a good experience learning how to edit movies. Now that I'm making some progress establishing my brand, I feel it would probably be a good idea to start getting into making videos.
Actually, it's one of those things I know I SHOULD be doing but just haven't gotten around to yet. It's just intimidating to talk to the camera. Writing is so much easier. But if you want people to know who you are, videos are the way to go.
So since I'm already using some of you for the ICO marketing, I figure I might as well see if I can use any of you for this as well.
So, do any of you have professional video editing skills and want to spend a few weeks in a foreign country?
I'm pretty sure that if I came to one of these companies and said, "I will make 21 vlogs about your program if you let me do it for free," they'd probably say yes. Especially if they're fully-edited by someone who knows what they're doing.
That way, we both get a free trip to wherever and you get to spend quality time with me, following me around with a camera and revealing how much of a boring person I actually am.
For the circle-jerkers out there, we would also post all these videos to Dtube. That's 21 pieces of professionally-edited content on there that an actual company would eagerly promote on their own. And with my help shilling the videos, we could make them (and consequently Dtube) get lots of off-site exposure.
I am obviously incredibly handsome and charming, so that combined with your mad editing skillz could probably get both of us a free trip to a tropical island somewhere.
Of course once we got there we'd actually have to do the work, but what do I care? You're the one who's editing the damn thing. I just have to pretend like I'm more interesting than I really am. And with palm trees, girls in bikinis, and the ocean in the background, that shouldn't be too hard to do.
Upvotes for Jesus
Look, I would have loved to get that crypto publication going. And I may still do something like that on a smaller scale with some smaller delegations. Right now it's not high on the list, but in the future that might change.
I'd rather get a free trip to Koh Phangan and put my face in 21 high quality videos that are edited by someone who knows what they're doing.
I'd rather write this long post explaining all that, paying for some upvotes and then showing it to the companies that I'm negotiating with as proof that I can represent their brand well and get them guaranteed exposure.
I'd rather tell potential clients, "Remember that idea I emailed you about the other day? Here's an article I wrote on it. You see all those encouraging me to do it? Those are all my fans. They'll share content video with their network just because I ask them to. You're telling me that paying your wholesale cost for your product or service isn't worth that?"
What are they going to say, no? Come on. I'm fucking famous on Steemit brah. Plus I upvote all my posts to the top of the Trending page anyway. Free exposure for them and all they have to do is pay the costs for me and my videographer. Or shit, maybe they even have someone over there who can shoot and edit the videos so I don't have to do it.
So, to recap:
Tell me how you want to help with ICO marketing
Think of a in-depth service that you can provide (as opposed to just writing articles)
Let me know if you or someone you know is a videographer/editor and wants to talk about doing some editing work in exchange for a semi-free trip to somewhere nice
See you in Thailand.

What other companies out there do you think would be interested in marketing on Steemit?
Tell me in a comment!
---
Want more sweet @yallapapi goodness?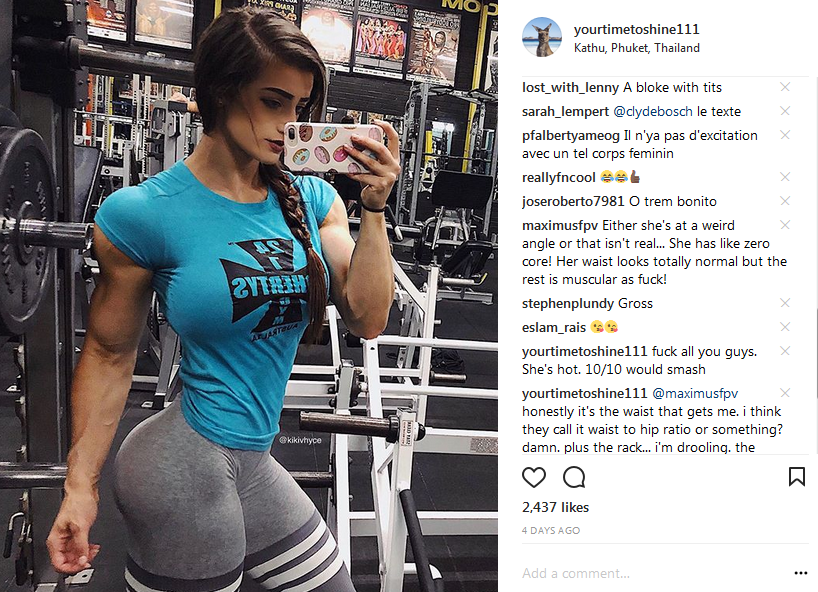 Each article you read from this list will make you more attractive to the opposite sex:
Follow, resteem and smash dat mf like button...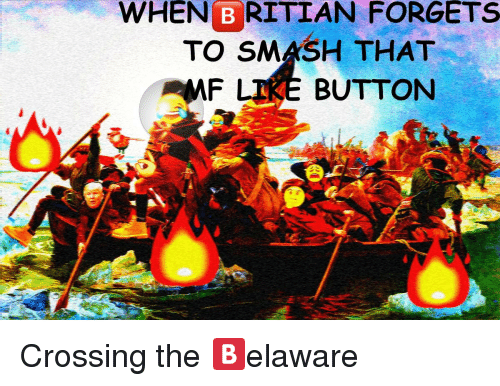 Did you like this 🅱️ost?
Then 🅱️esteem that shit so I don't have to go back to selling hair straighteners