The most tasty food in the world... Hallaca!!!
The most fantastic, delicious, tasty food in the world is this... In my country, we call it HALLACA!!!
Is a traditional food, used to, join with family, friends, neighbors, childs and everyone that need some love... It is about to share, to enjoy watching the children open their gifts, that sparkle in their eyes, the smile in their mouth, the happiness in their souls. To talk about "The most enjoyable gift: The sacrifice of God made man to give us eternal life"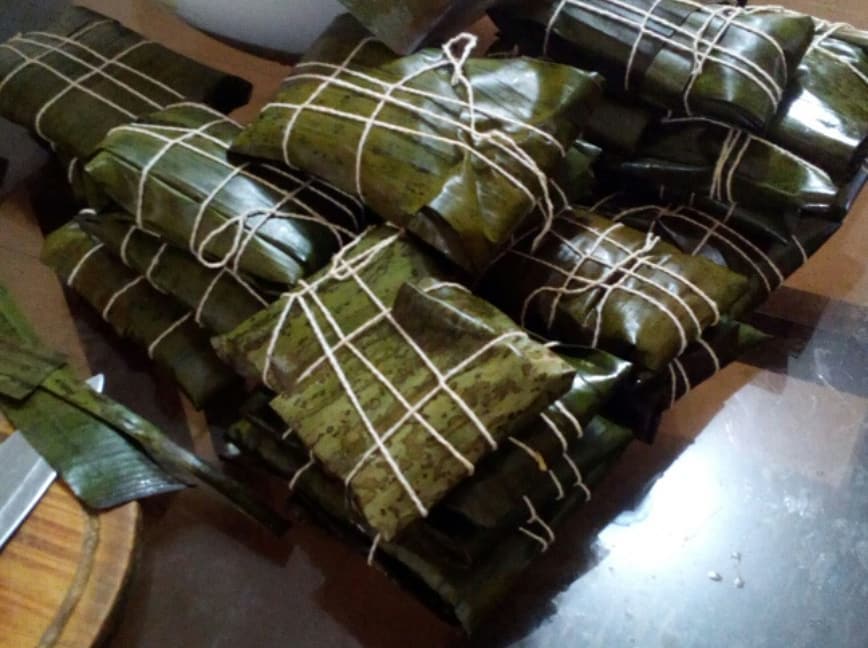 It is made from corn dough, extended very thin over a banana leaf, then it is filled with a special mix, made from 3 kinds of meats...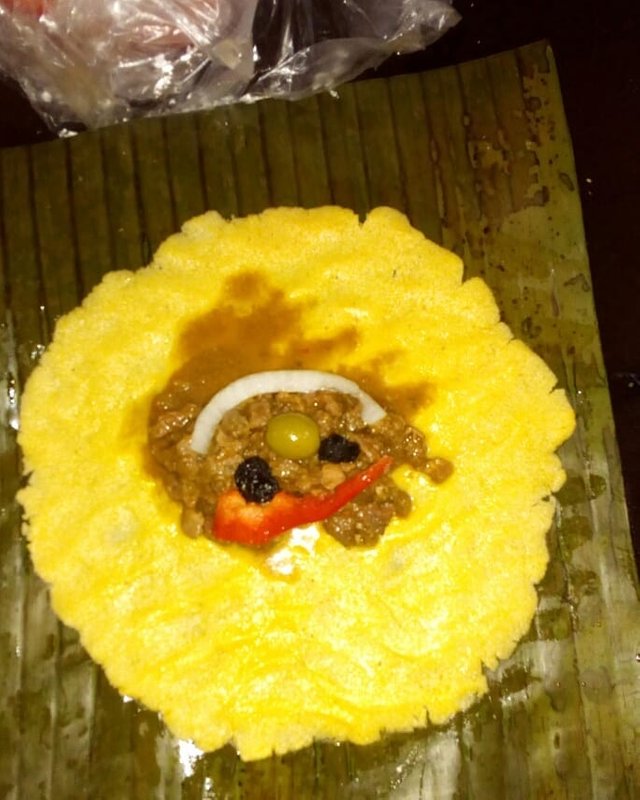 Pork, Chicken or hen, and from cow, mixed with onion, salt, pepper, sweet pepper, chives, garlic, capers, olives, chicken concentrate powder and some wine to cook.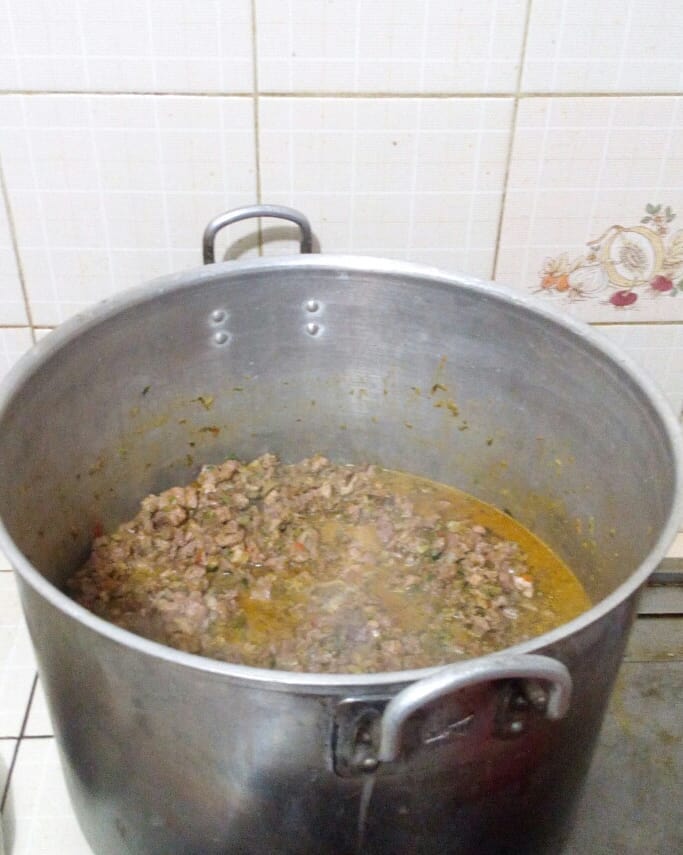 When ready we fill the dough, and It is decorated with a slice of egg, 1 strip of paprika, 1 onion strip and 1 slice of potato, then we close it, is tied with pavilo thread.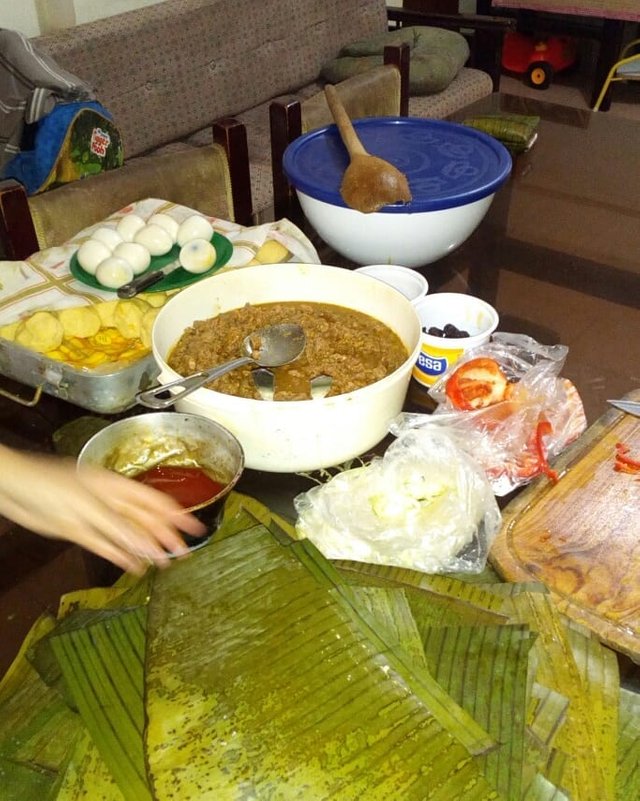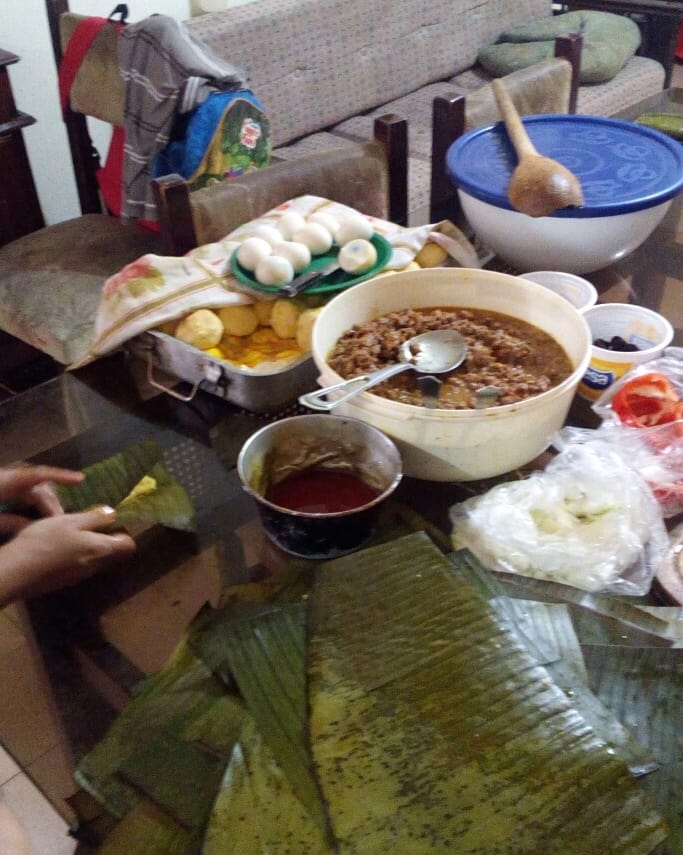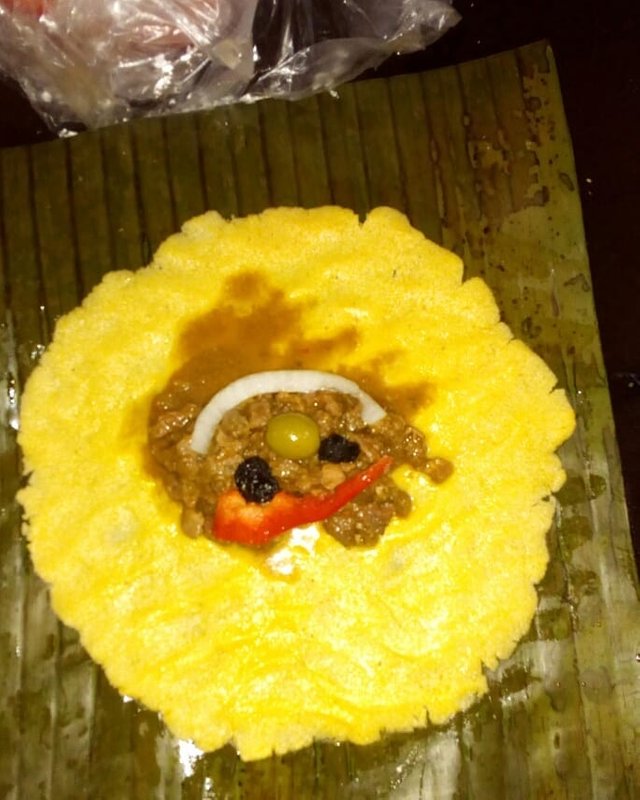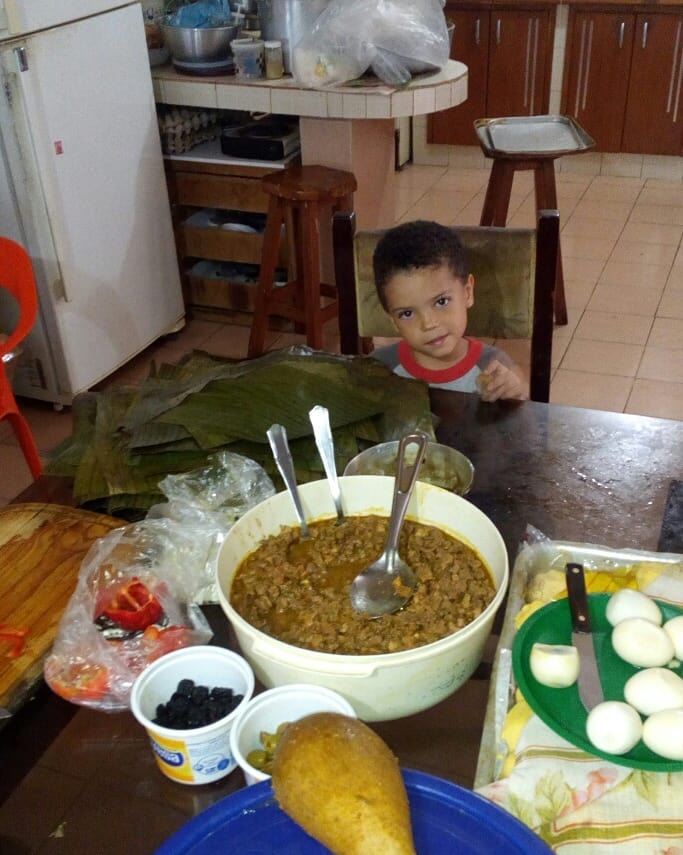 It is placed in boiling water for 1 hour, it is removed from the fire, it is left to rest for 3 hours and again to the fire for 30 more minutes. Then remove the banana leaf and voila, ready to eat.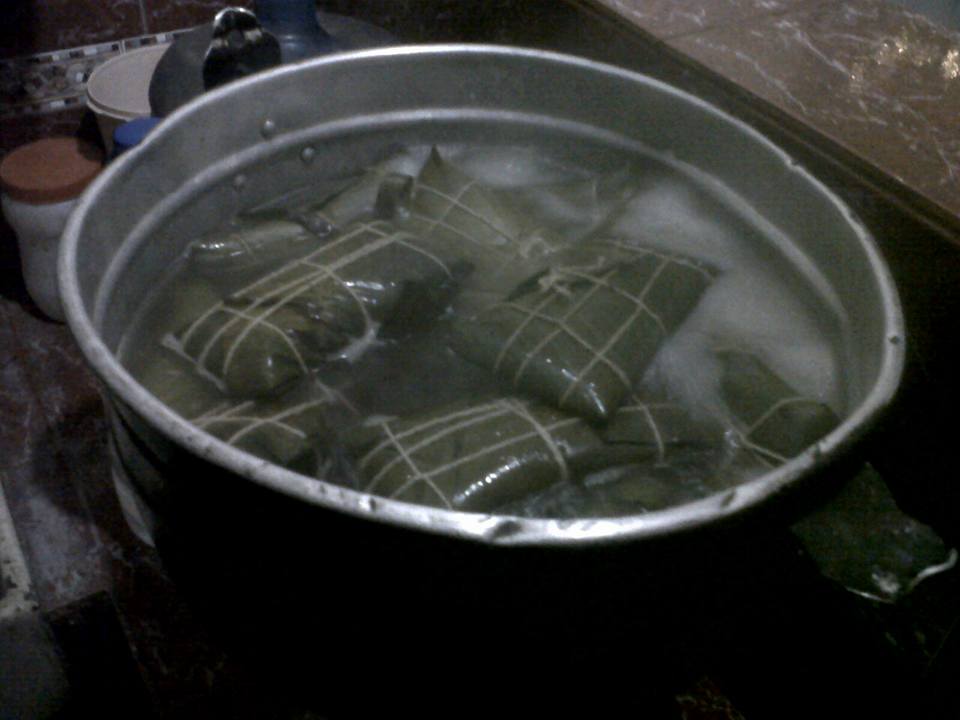 luego, se sirve acompañada con pan relleno (con jamón, tocineta, uvas pasas aceitunas y opcional, queso crema o queso amarillo madurado, cocido y cortado en rebanadas),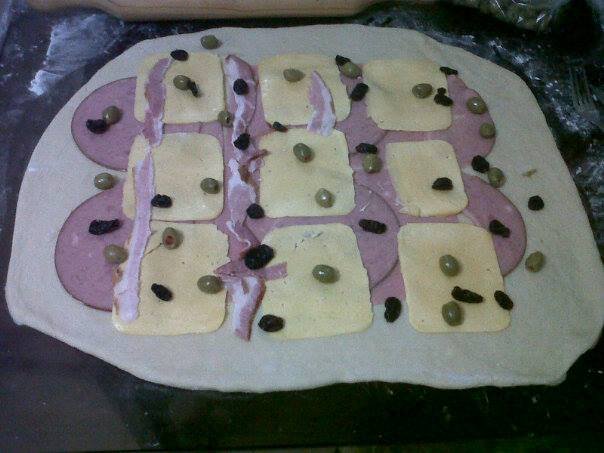 meatloaf, chicken salad.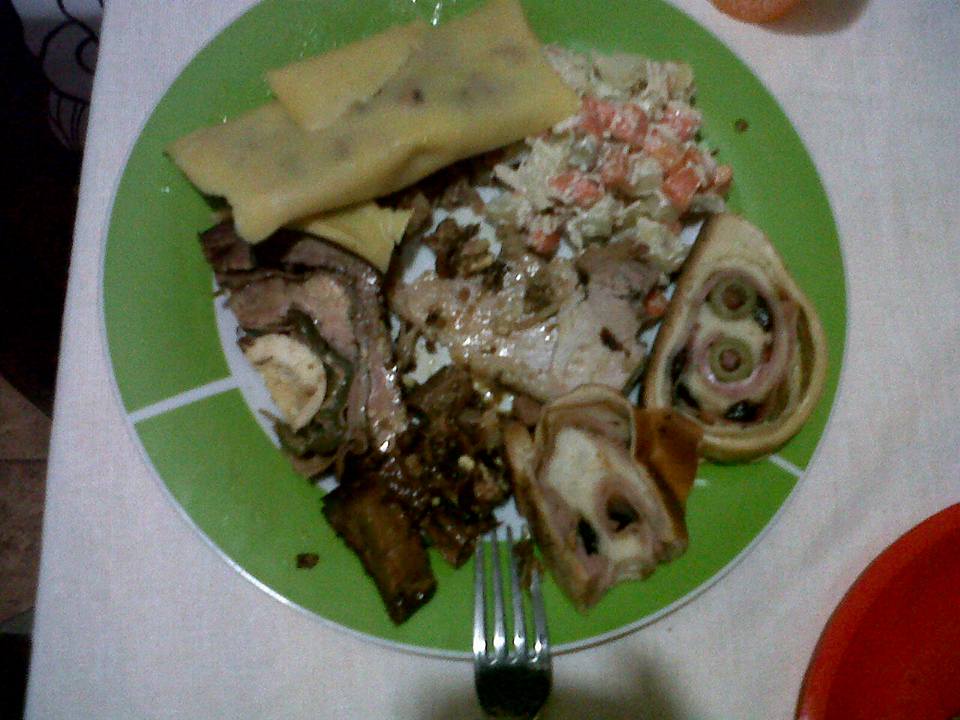 .
All the pictures was taken by myself, with my cellphone, working hard to do it, celebrating, enjoying, in our typical and traditional family dinner, about every December 24 and December 31, each year and here we are. My family and some friends.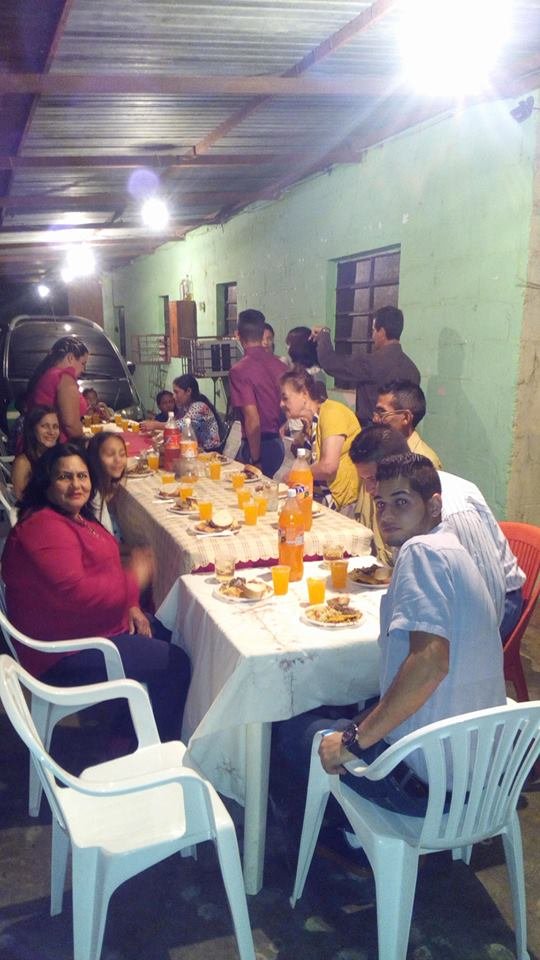 I love this, because, we can give love, gifts, share, enjoy, everything, in and about the family and God´s love and Jesus love...
God bless you and every family in the world. When Venezuela get better, you can come here and enjoy it, or, better, if you have some Venezuelan Friend, tell them to probe it, you will love it forever, equal happens to the "Arepa" Then... Read you in the next post.