Earthquake Safety Tips No. 3
It's important where you are;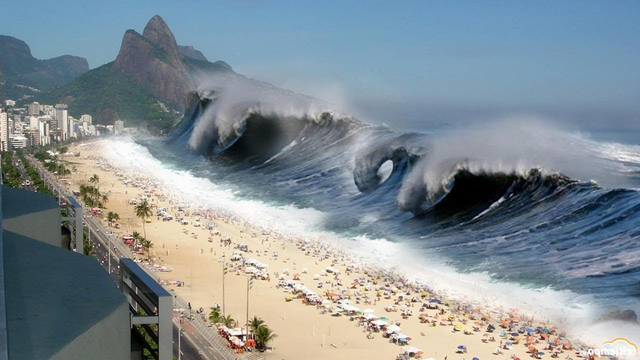 When the ground starts to roll under your feet, resist the temptation to run outside. Instead, take cover in place. But if you are already outdoors, stay outside and move away from buildings and power lines. If you are driving, pull off the road. But do not stop under an overpass or other structure that could crash down.
Coastal quakes can be particularly dangerous since the shifting ground can disturb the water column and produce a tsunami. If you are on the coast when a strong earthquake strikes, get to higher ground as soon as you can.
While tsunami warning systems can help give some notice, it's often too risky to wait for the alert to get to high ground. For one, the time between the siren and the wave crashing onshore may be small. And if the tsunami is local, it might evade warning system detection entirely. For example, a surprise tsunami devastated parts of Indonesia in 2018, thanks in part to the particular geometry of the channel that funneled the water to land. What's more, as was the case in Indonesia's 2018 tsunami, cellphone towers toppled by the shaking can prevent transmission of potential alerts.
Ref: https://www.nationalgeographic.com/environment/natural-disasters/earthquake-safety-tips/