Disc golf round with my good friends from the World Footbag Association
Two of my best friends, Bruce Guettich and Peter Shunny, met me, Stephanie (@geke), and Shawn for a round of disc golf up in Adams Hollow, north of Denver, this morning. Bruce operates the World Footbag Association with Peter up in Steamboat Springs, Colorado; it's a great institution and one I worked with, also, promoting the sport with footbag and juggling shows at schools all across the country.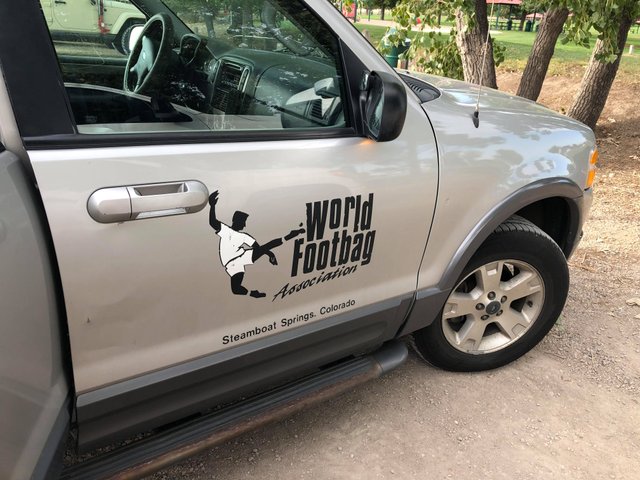 But before Bruce and Shunny even got there, we threw some practice shots and had to retrieve a disk from the roof of a gazebo. Shawn fired it right into the crack between the roof and the trim!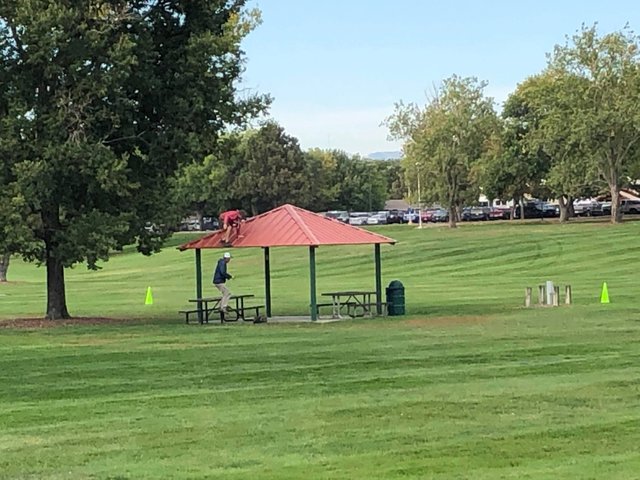 Soon after all that, the guys arrived and it was great to see Bruce again! I did get to see Peter back in June for my birthday disc golf camping weekend, but it's been a few years since I last saw Bruce, a man who means a lot to me. We have many awesome memories kicking footbag back in the day, and Bruce helped me get my green card when I moved to the United States. Both Peter and Bruce have several world champion titles and Bruce was the organizer (with Greg Cortopassi) of many world championship events.
Peter and Bruce are in Denver this weekend for a teachers' conference where they promote footbag to PE teachers and schedule shows like we did in the past. Below is an older picture of Peter and Bruce doing this same thing many years ago: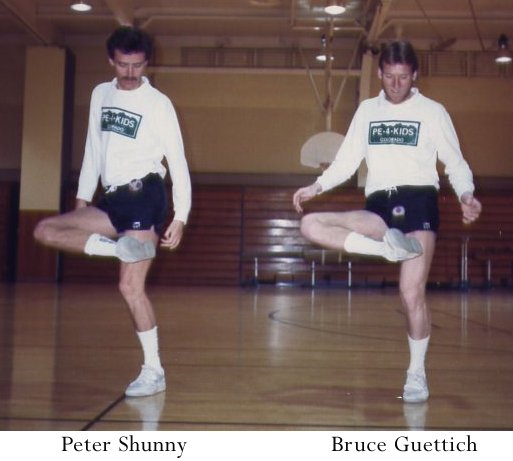 And below is a quick photo of Peter and I doing a school show back in the 1990s that perpetually hangs on our fridge: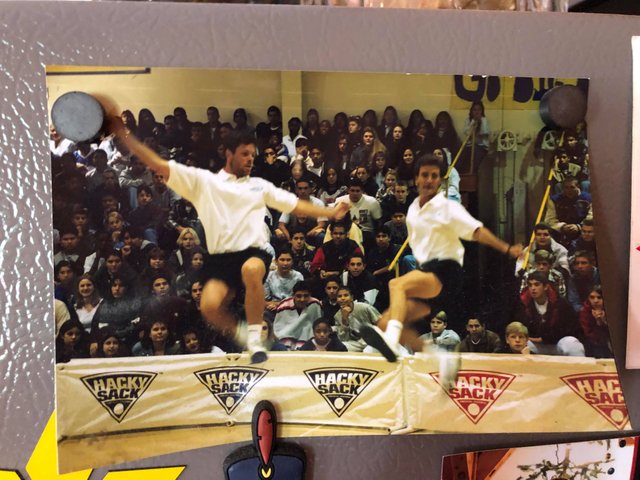 Allan and Peter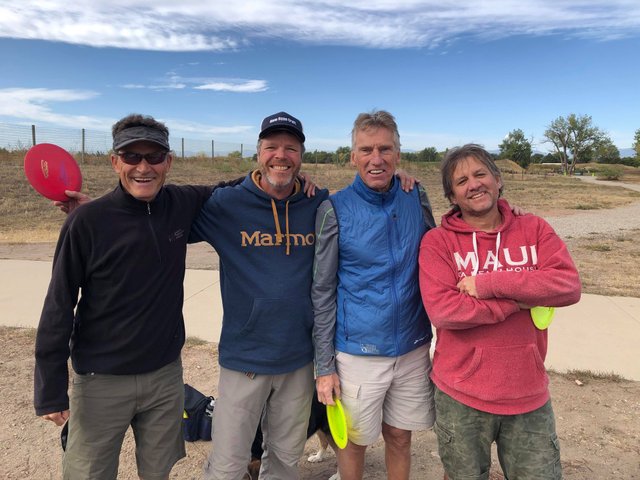 Peter, Allan, Bruce, and Shawn
October 2019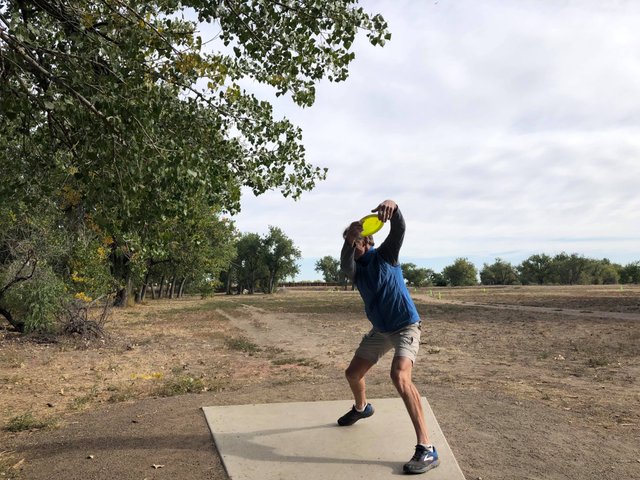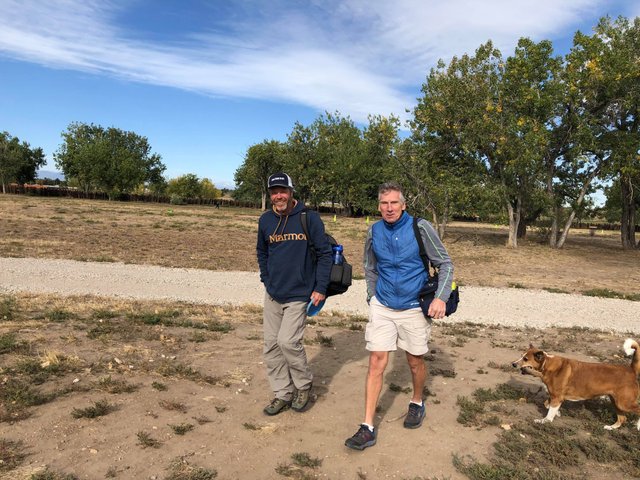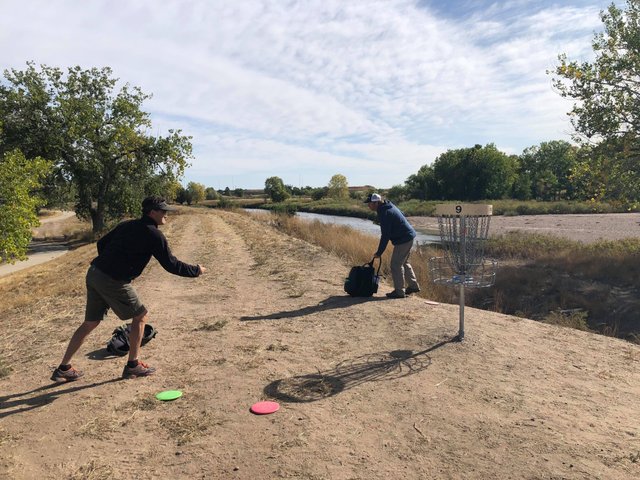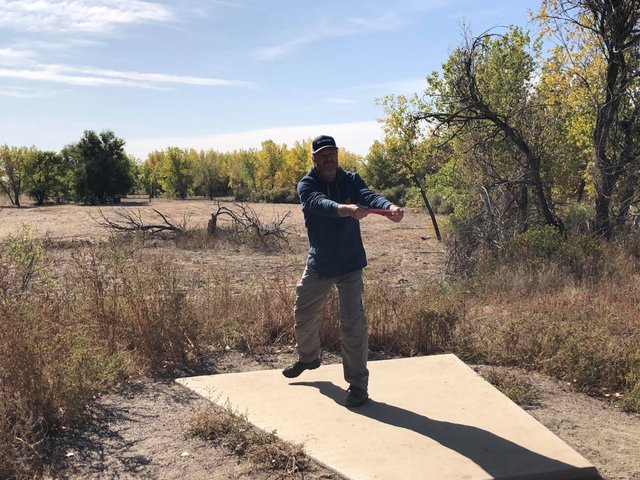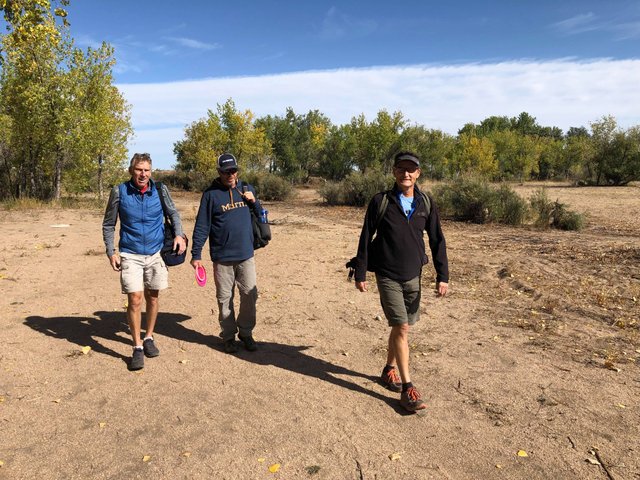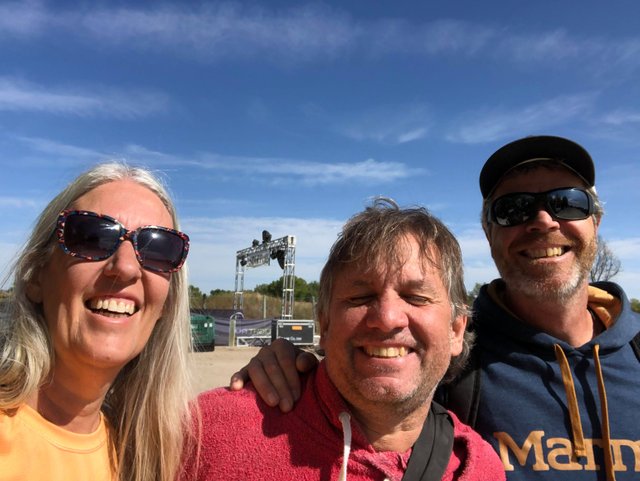 Finally starting to feel like fall in Colorado; the first few holes were chilly and windy but the sun warmed things up and we had a great round. At the end of the day, the most fun wins!

Thanks for reading! All images above are original photographs
taken by @hanedane or @geke.
Please follow @hanedane
for more on the art & craft of footbag.