Up-voting yourself, is it really worth it?
As I still have a very small amount of up-vote power, I started thinking about how I will plan to use my future, more valuable up-votes. We have all seen the people that only up-vote themselves, not wasting any of their precious up-vote power. I mainly see this with people in between a minnow and a dolphin; people go around and post very effortless comments on other's posts or of replies on their own posts, just to use all the up-vote power they can on themselves. This can easily backfire on someone who does this, as people could get tired of the selfish use of Steem power and choose to unfollow or just not up-vote one's posts. In addition, I've seen lots of people that don't really add any valuable information , content, or ideas that are perfectly content to just up-vote themselves a bunch of times and then call it a day. If everyone did this, the value of Steem would eventually just diminish to nothing.
The good news is, many whales understand this and from what I've seen, take lots of time to review and reward good quality posts. They understand that rewarding people that are value-adding Steemians will, in the long term, return them much more on their heavy investment in Steemit than simply up-voting themselves exclusively. If everyone had this mindset, we would all be much better off in the long term, as all of us are still quite early to the party that is Steemit. So, rather than giving yourself that extra 2 dollars or whatever it is in payouts all to yourself today, find some minnows that look like they have great potential, and make their day. Give them a reason to continue to work hard at creating unique and engaging content. After all, these minnows could someday make it big, remember your generosity, and return the favor much more than you could expect. We get about 10 full power up-votes a day, I plan to use mine to make new connections and to build different people up, and in doing so building myself and all of us up. Thanks for reading!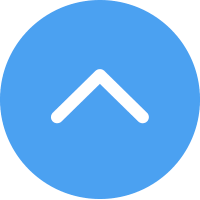 What are your guys thoughts? Does anyone have the opinion that we should not be able to up-vote our own comments or even posts?