📷 Amazing underwater photos of a beautiful Triggerfish! 😮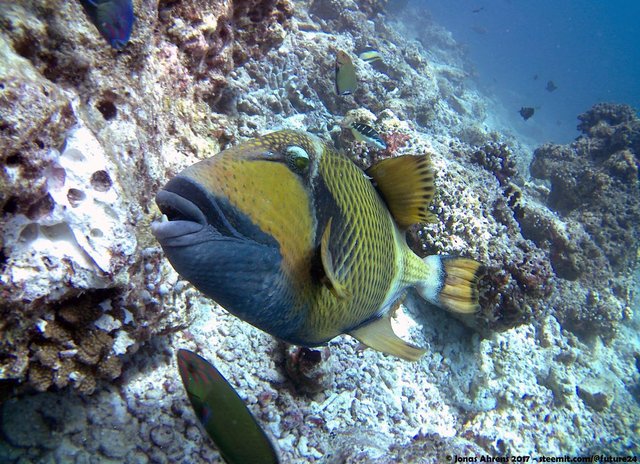 Hello dear diving interested people & Steemians,
here are some new really awesome underwater photos with a very high quality, I have taken of a beautiful triggerfish while my diving trip in the Maldives!
At first let me give you some information about triggerfish, I have retyped from a reef care guide:
A Titan triggerfish can be quite aggressive when guarding their eggs during nesting. They viciously defend their nests against intruders, including divers and snorkelers. Their territory extends in a cone from the nest in the house reef towards the inner lagoon and towards the surface, so swimming upwards can put the swimmers further into the fishes territory; a horizontal swim away from the nest site, towards the deep water is best when confronted by an angry triggerfish.
Another information from me: You can hear it very loud underwater when a triggerfish is eating a coral! :-)
And now here are the really amazing photos of a big triggerfish, I have met underwater while a scuba dive in the maldives: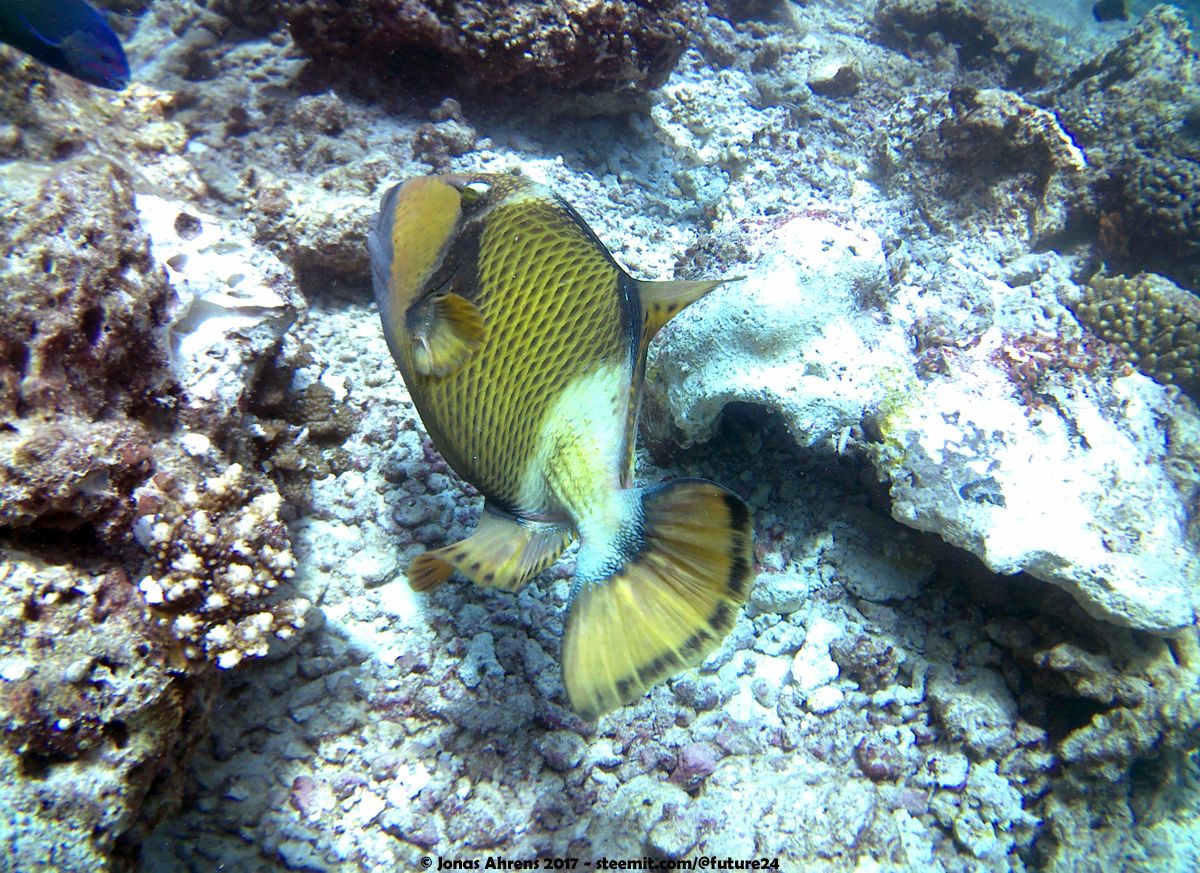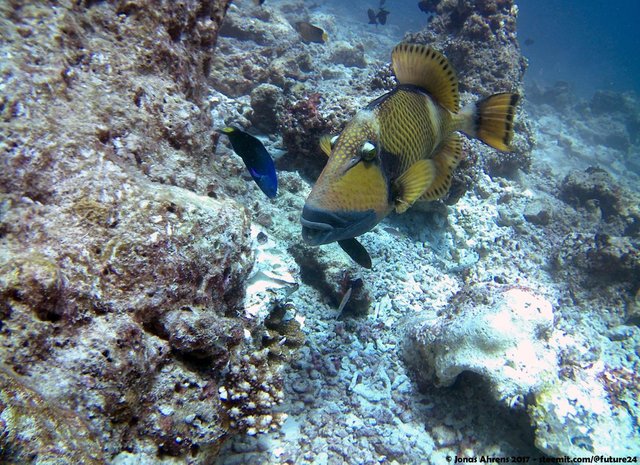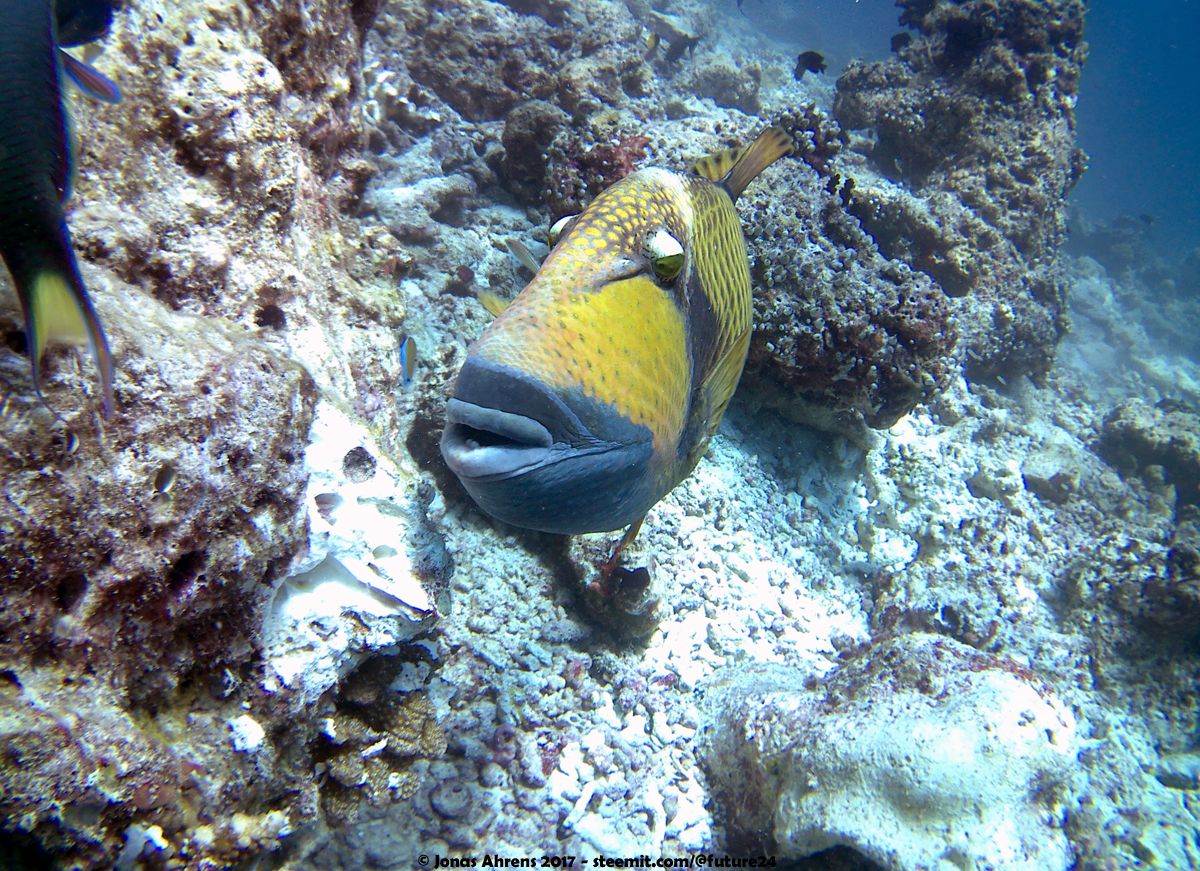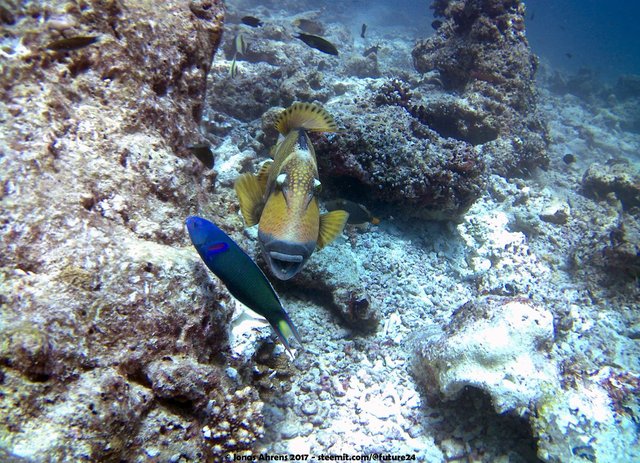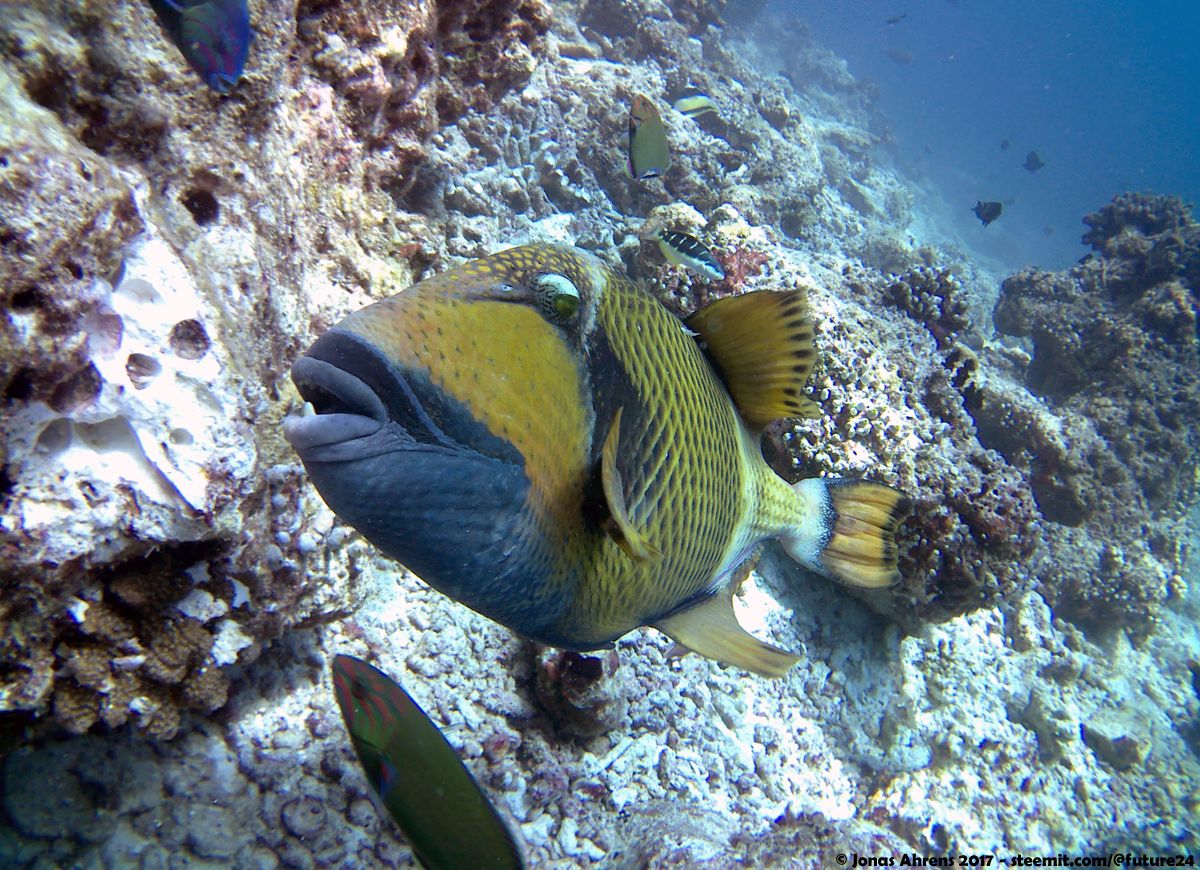 Stay tuned for more amazing underwater photos and videos, I have many more diving content!
---
PS: I have taken the photos with this water proof action camera here: Action Cam, Sainlogic water proof Action Cam, 4 K WIFI Sports Cam 16 MP Ultra HD
My microSDHC 32GB Memory Card: SanDisk Ultra Imaging microSDHC 32GB memory card
My Selfie Stick for Action Cams: Aplic – Blue Selfie Stick for Actioncams
My Action Cam batteries: Action Cam Akku 1050MAH
---
Best regards and hear you in my next article!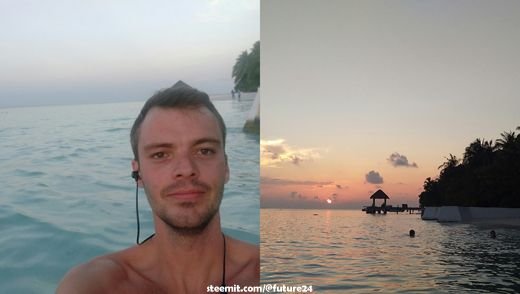 Jonas Ahrens


---
Location approximately:
!steemitworldmap 3.634207 lat 72.956085 long d3scr
---