Greenhouse plans 2019 - Part 2
Well i've managed to make a fair bit of progress from the last update so thought i go ahead and share it with you all.
---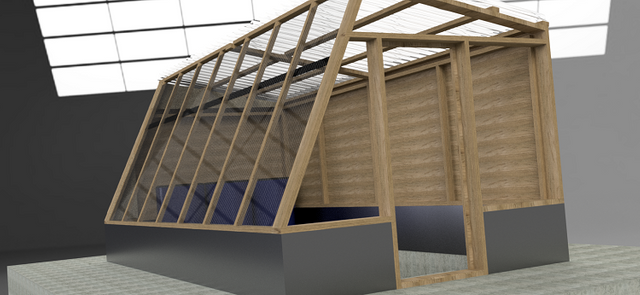 It's coming along 😬
---
If you didnt see my last post you can check it out below, i'd like to think you can see that progress made from the last post :)
I reckon I'm about 70% done most of the major design work is over, but that doesnt mean its plan sailing as its always the little tweaks and additions that eat up all of the time. So far though im excited with how its going.
Left to do
Design the door
Improve the structure around the roof to make it stronger
Work in a load of vents
Plan how the door end will be glazed
design the interior for maximum space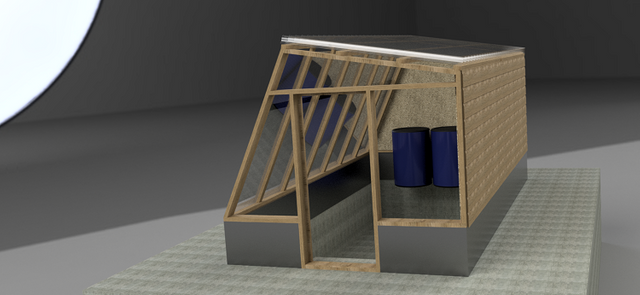 Cladding is modeled and fitted to the back and side with space for insulation between
---
The more time i spend on this the more $$$$ signs i see coming...
That should scare me but, look at it.. Im liking how its going and its looking like its going to be a strong little thing. If that means investing a little more into it then i guess im going to have to find a little more cash to make it happen.
One thing that i should point out this is still going to be a fraction of the price of what an off the shelf greenhouse house would cost, and i dread to think what someone would charge to design it to my spec and build it so the savings will soon add up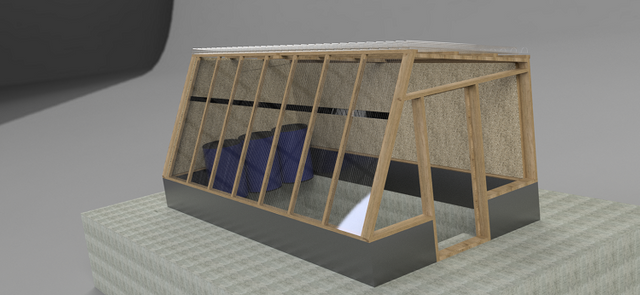 Amazing what a couple of hours over the course of a week can bring
---
Well i best get back to work as im on a tight schedule, once its designed i need to strip it down to make plans, costings and then on to jigs and other bits to speed it all up.
I think I'm being ambitious but all going well, and i don't get divorced im aiming for March 😅

Keep on making it happen, tinker, plan, plot and build. DIY for the win!
---

GHSC Discord
Proud member of the Global Homestead Collective

Upvotes, resteems and follows are great and truly appreciated. However a meaningful comment is worth so much more, don't be afraid to say hello.

Until next time, all the best

DigitalDan