Prepping floorboards for painting.
I am currently in the middle of cleaning and prepping the floorboards in the spare bedroom, ready for painting. I've chosen Little Greene floor paint in Gauze Dark. This will be paired with white walls, and a dusky pink for the woodwork. I've yet to choose the pink, but it may be something like Farrow & Ball Nancy's Blushes, Little Greene Angie, or Sanderson Rose Ash Light or Moss Phlox. I've got these turquoise door knobs for the closet doors.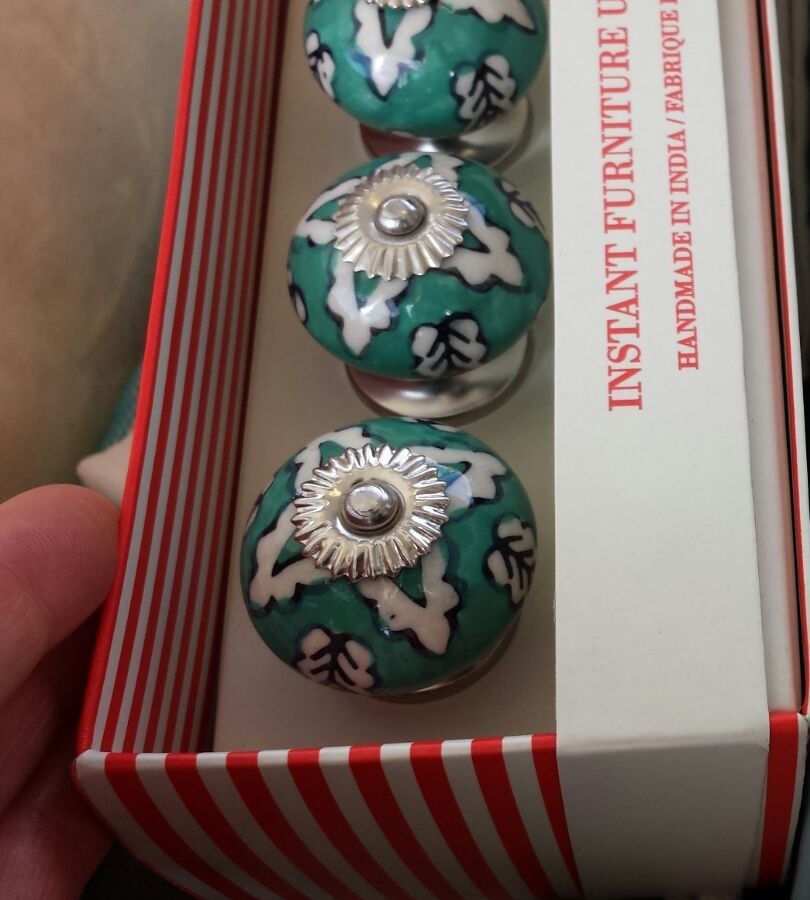 Before starting, I did some online research and found this article on how to fill holes in wooden flooring and found it very useful indeed.
I don't want or need the floor boards to look perfect, if I wanted perfect, I would lay new wood flooring on top of them, so we've decided to paint the floorboards. Hopefully this will give them a "rustic charm"? I think that the Bona gap master will be sufficient for my needs. Unfortunately, they don't appear to sell online themselves, so you have to find a stockist near you (there is a list) and go to the store, or see if they sell online.
There's also this article with tips for filling gaps in period homes. If you are lucky enough to have an older property, you will want to be very careful with the original floor boards, as they are part of the character of the building; I've taken a more cavalier approach because there is nothing I can do to this house to make it worse than when we first bought it.
To prep the floorboards, I've vacuumed and am scrubbing them with sugarsoap to remove any remaining dirt and grease. I've also found lots of fluff in the gaps between the boards. I've been using a scalpel to get this out. I also found a Kirby grip (bobby pin) painted into one of the larger gaps. When the previous owners painted the floor, they couldn't be bothered to pick up a Kirby grip, so they painted over it. Seriously? Dear lord…
I would also suggest a kneeling mat if you're scrubbing floorboards. Your knees will thank you. It's also a good idea to do a small section at a time in order to give your knees a rest. And have some good music on in the background.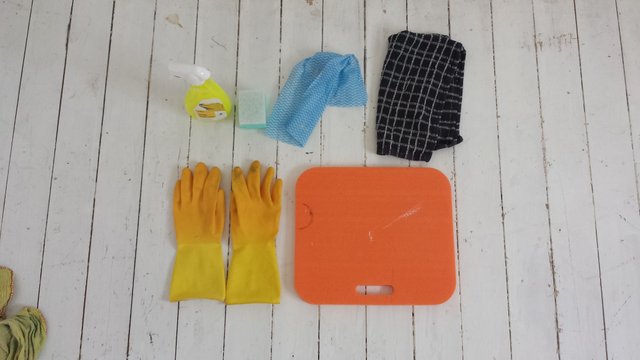 If the floorboards were unpainted and you wanted them to stay in their natural state, you would probably sand them down before cleaning them up then finishing with a stain if desired, or simply a clear wax or varnish. If you have bare floorboards you want to paint, you will need to use a primer first. Wood is a porous surface, and will soak up the first layer of paint. By priming it, you fill in any small nicks in the wood, and give a better surface for the paint, giving a smoother finish.
Here's some close ups of the floorboards in their present state.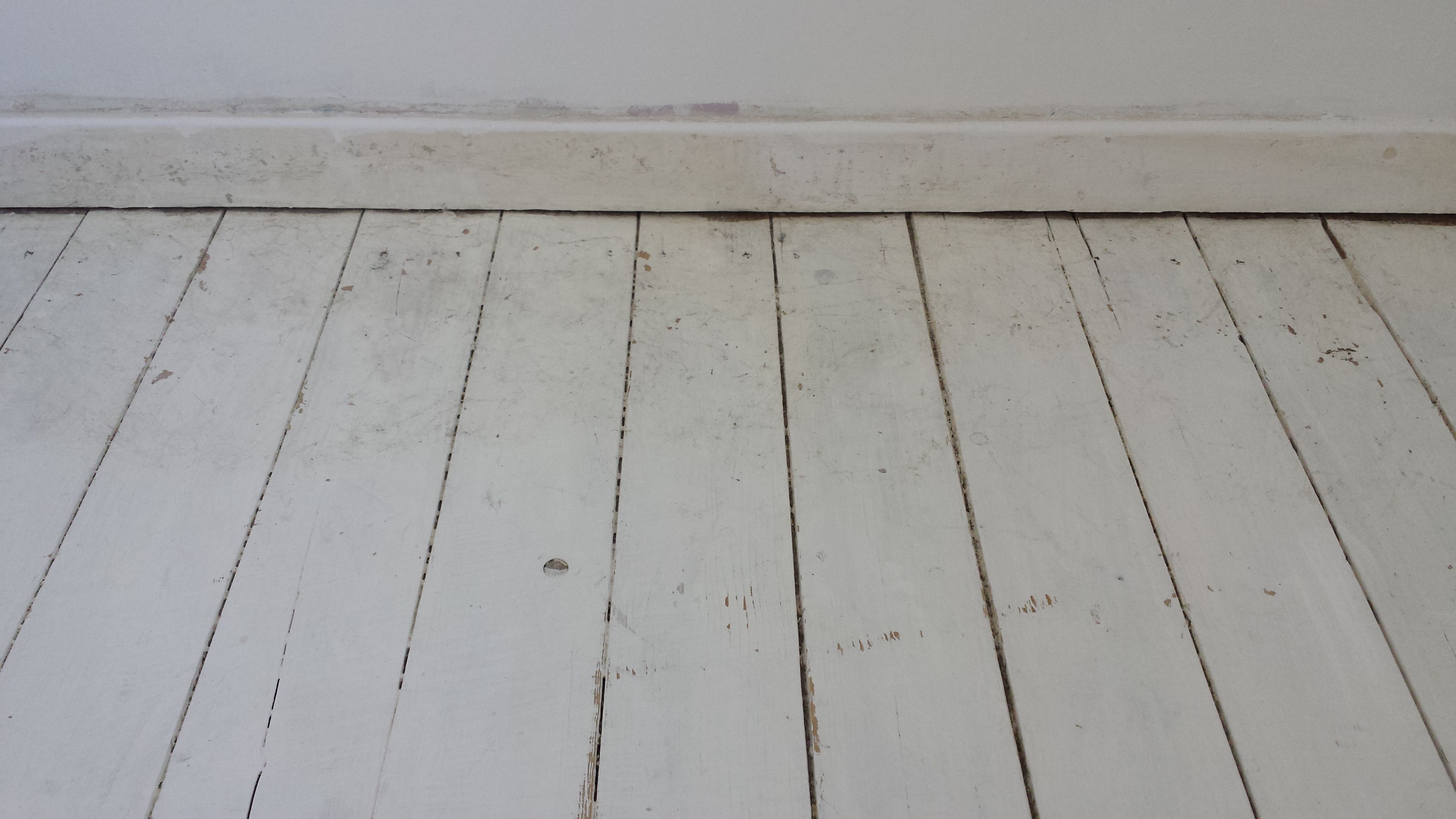 The fluff in the gaps. This appears to have been pretty well embedded, and even a powerful vacuum cleaner didn't get it up.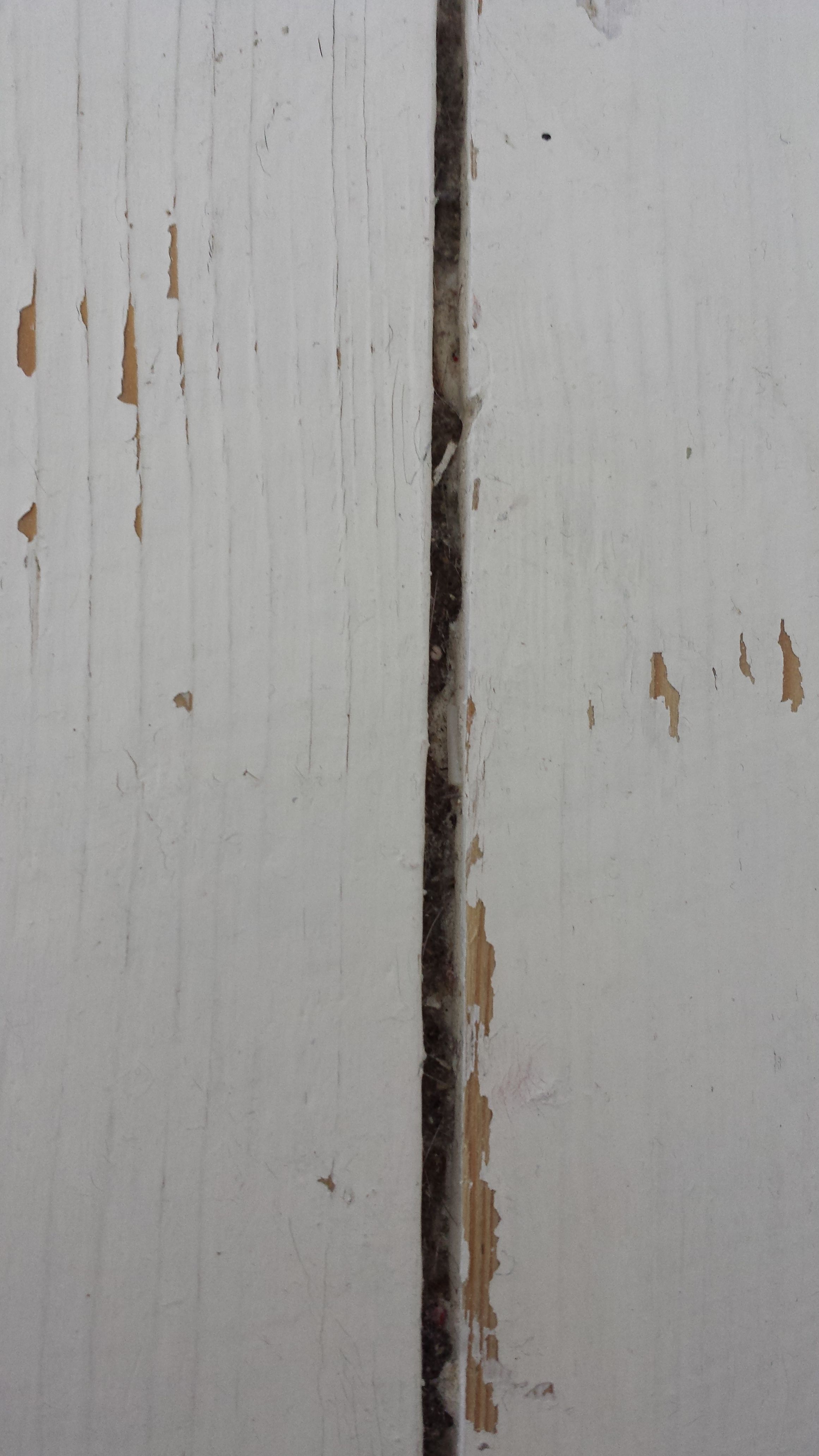 I'm gonna scrape that fluff right outta my floor...
As always, thank you for reading. I'll post updates once I get some paint down. And now back to cleaning those floorboards. I may be some time...
Have a great week, guys!