Lifehacks: unsticking large plant pots
I got these large pots at the charity shop up the road: the staff couldn't separate the pots and the whole thing was priced cheaply and it was half-price day so if I could separate them all without breaking them, I'd be getting them at a very good price.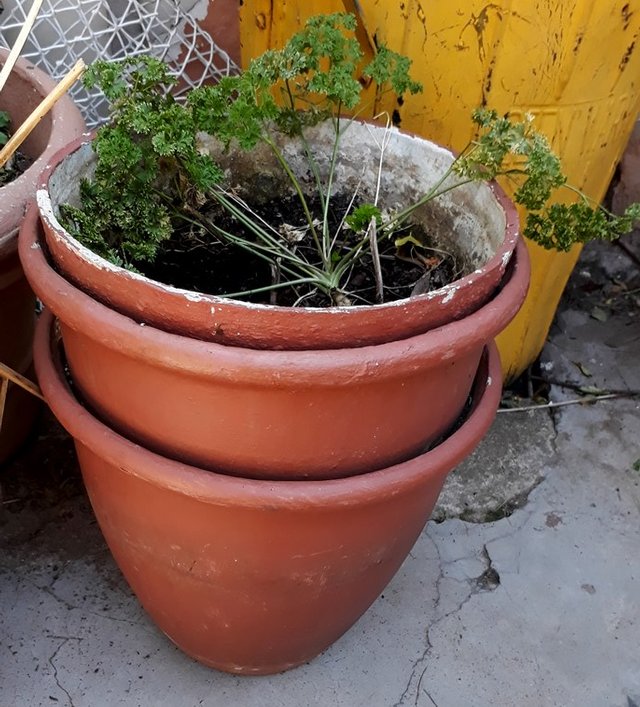 Somehow I got it home in my big bag on the back of the bike but that was an awkward ride home. Next morning, I rehomed the free parsley to a new pot.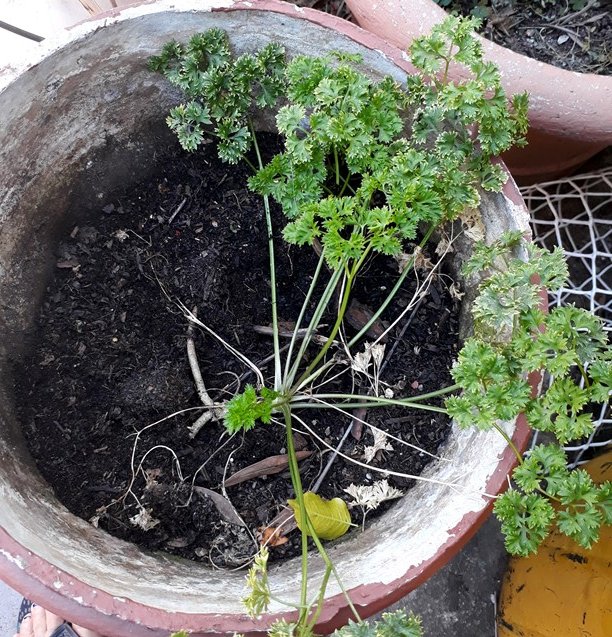 There are a couple of options here: one is to use hot water on the outside and cold water on the inside of the pots and hope that gets them loose or to tap them loose but I decided on a hybrid method. For pots this large, water is awkward so I decided to put the hot sun and gravity to work.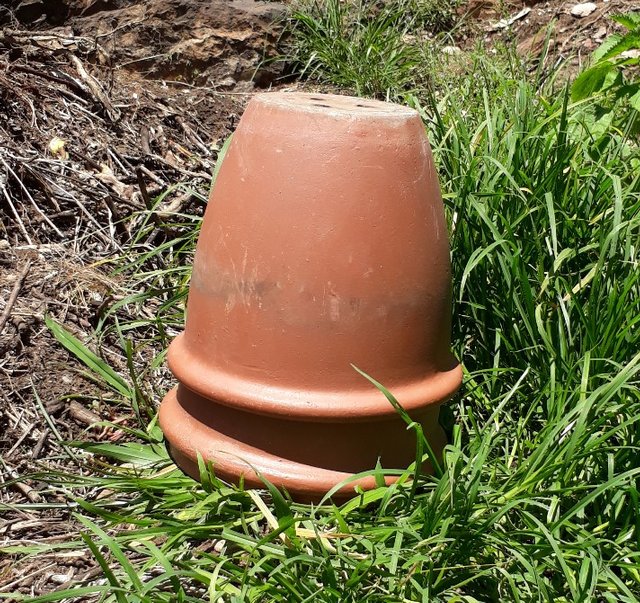 After 20 minutes in the sun, I held the whole thing upside-down and the outermost pot by the rim, tapped the sides gently with a rubber mallet a few times and the inner pot slid out.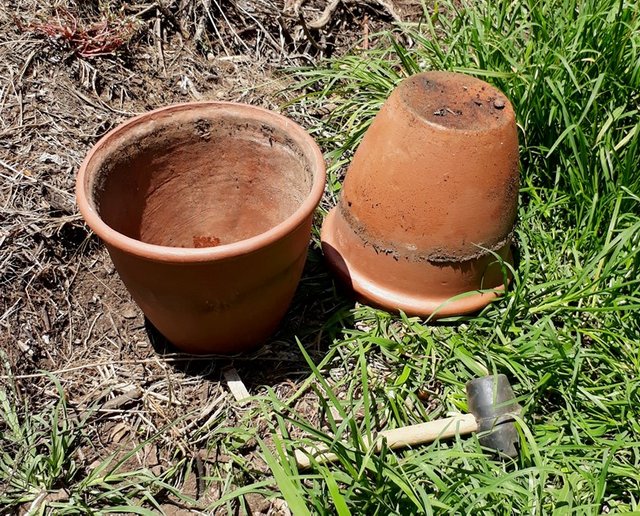 One down, one to go: the problem with the top pot is that it's smaller, wedged in deeper, and lighter than the outer pot so gravity will not help here. This time I put the outer pot on its side and kept tapping along the top of the rim of the outside pot with the rubber mallet, while holding on to the rim of the smaller pot. After a couple of circuits of the rim, the inner pot slid out.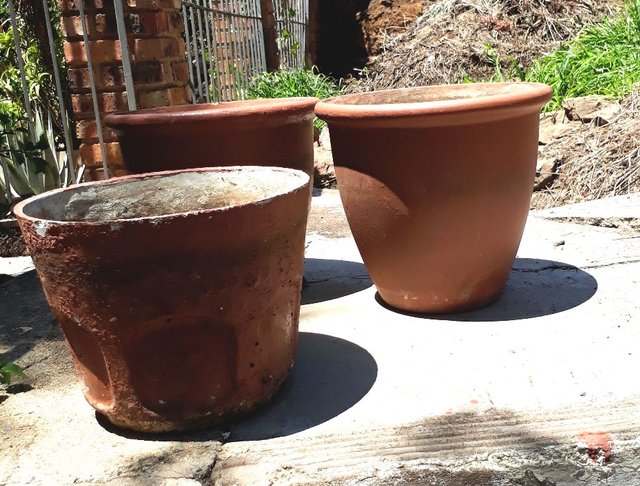 Now I have two not bad-looking large pots and a little 70s monstrosity - I recall that my mother had some of these when I was a kid. I think that I'll repaint them another colour at some stage but they will be good pots for succulents. At first, I considered planting the little lavender bushes I have in there but I tend to forget to water the pots outside regularly enough and in my climate, that will kill them. Succulents don't mind the neglect, in fact they thrive on it.
So as a gamble, this paid off: three unbroken pots thanks to my rubber paving mallet, sunshine and a little googling.