Vlog 122: Ronin S Unboxing Video...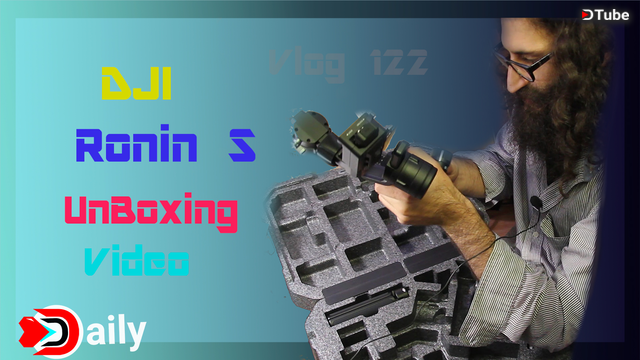 ---
I've been waiting for months and perhaps this isn't why I havn't done any vlogging... but it's finally here. My Ronin S.
Come hang with me while I unbox the ronin S, a gimbal by DJI. A gimbal is an electronic mechanism used to help stabalize a camera. The ronin s is supposed to deliver that buttery smooth camera motion even while the videographer is moving. So far I have had limited success with it but as I continue to adjust the settings and learn more about the ronin s I am having better and better results. However I have to say I can get a pretty steady shot just using a camera strap and force away from the body. I am not super impressed with the change but I still need more time.
the opening shot shows when my ronin s was spazzing out. I guess I thought I had run auto tune but it hadn't actually run yet as I found it makes a pretty terrible noise when auto tuning that I had not heard the first time I tried to auto tune.
there is a bug where the ronin app won't connect via bluetooth unless you turn bluetooth on after the app is open... this took me a few hours to figure out and spent a lot of the time I had to use the ronin this week on trouble shooting that.
now I have things up and running a bit more. I am hoping to get outside and see what sort of shots I can get with the gimbal. very exciting stuff for sure!!
thanks for dropping by... smash that subscribe button, leave a comment below.
thanks!
you all rock.
~Noah
---
▶️ DTube
▶️ IPFS