Kawhi Leonard named the first winner of the Kobe Bryant MVP Award at the NBA All-Star Game - CNN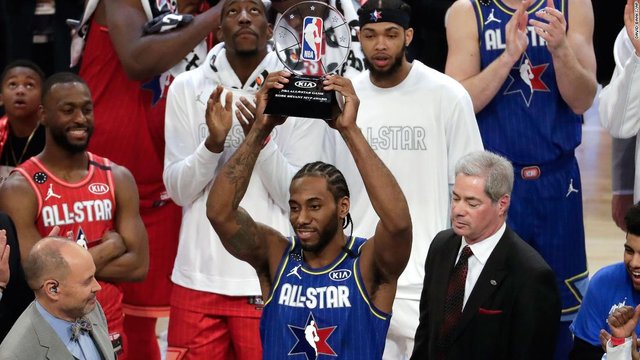 The NBA All-Star has been a night of tribute for Kobe Bryant. The MVP award was now named after Bryant, and the first ever winner has been Kawhi Leonard, who worked very well on the All-Star game.
There are tributes for Kobe of course. The musicla performances are great. Jennifer Hudson has always been stunning. The Dr. Dre tribute is touching. Chance the Rapper also performed, though I don't think he is very good performing live. Still, the All-Star game is great.
Shared On DLIKE
---