Brexit: France warns UK of bitter trade negotiations - BBC News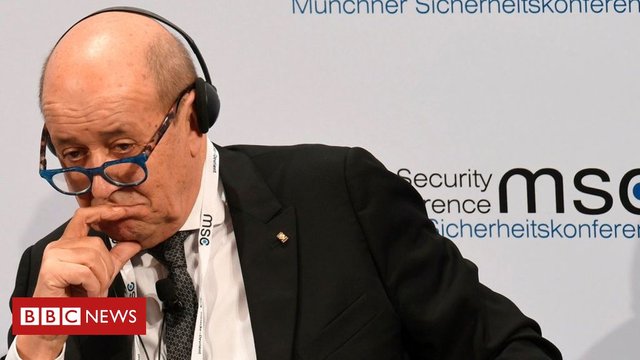 France has warned Britain to expect a bruising battle with the EU in post-Brexit trade negotiations.
French foreign minister Jean-Yves Le Drian made clear at a conference in Munich that Brussels would defend its interests when talks begin next month.
He predicted the two sides would "rip each other apart" as they strove for advantage in the negotiations.
The UK government said it wanted a deal based on "friendly co-operation between sovereign equals".
Shared On DLIKE
---